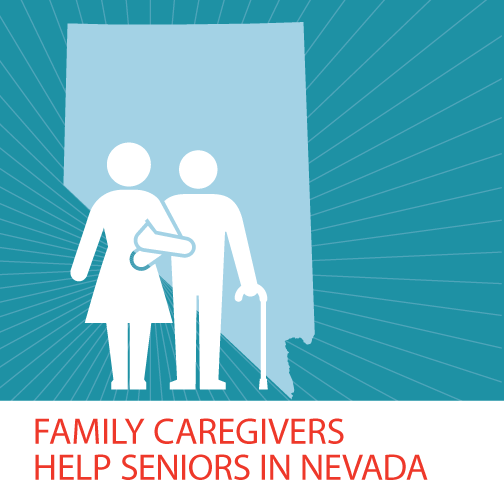 After passing the Nevada Senate with a unanimous vote, a bill aimed at helping family caregivers be better prepared to take care of loved ones at home, heads for the Assembly Committee on Health and Human Services next week. Known as the CARE Act, SB177 would improve communication between hospitals and caregivers, ensuring the caregiver is notified when a loved one is discharged or transferred, and receives instruction on any after-care required at home – such as dressing wounds or managing prescriptions.
The bill will be heard in the Assembly Committee on Health and Human Services meeting scheduled for 1:30 p.m. on Monday, April 27.
According to recent AARP research, more than 500,000 Nevadans serve as family caregivers, providing unpaid care ranging from household tasks to transportation. More than 70 percent of Nevada caregivers also perform complex medical tasks – often with little or no training.
"When caregivers and hospitals work together, everyone wins," said Hilarie Grey, interim state director for AARP Nevada. "The CARE Act is common sense legislation – ensuring caregivers are prepared to care for loved ones at home, and in the process dramatically reducing the risk of a return trip to the hospital."
"The steps outlined in the CARE Act will facilitate smooth transitions home for patients, while ensuring continuity of care," said Bill Welch, executive director of the Nevada Hospital Association. The not-for-profit trade association, which represents hospitals, health-related agencies and organizations across the state, has endorsed SB177.
The CARE Act moves to the Nevada Assembly with the endorsement of more than 50 organizations representing all sectors – from business and civic groups and faith-based organizations to health professionals and disease-specific advocacy groups. Their support underscores the universal impact family caregivers have on the health and wellbeing of all Nevadans.
Organizations across Nevada endorsing passage of the CARE Act include:
Alzheimer's Association of Northern Nevada

Alzheimer's Association of Southern Nevada

Arthritis Foundation

Autism Commission

BrightStar Care

Candlelighters Childhood Cancer Foundation of Nevada Family Services

Center for Healthy Aging

Children's Advocacy Alliance

Colors of Lupus Nevada

Commission on Services for Persons with Disabilities

Consumer Assistance and Resource Enterprise (CARE)

Consumer Direct Personal Care

Easter Seals

Geriatric Specialty Care

Health Insight

Human Services Network

Las Vegas Urban League

Latin Chamber of Commerce Nevada, Inc.

Lawrence Matheis, Retired

Legal Aid Center of Southern Nevada

Legislative Committee on Seniors, Veterans and Adults with Special Needs

Lutheran and Episcopal Advocacy in Nevada

National Multiple Sclerosis Society

Nevada Advanced Practice Nurses Association

Nevada Advocates for Planned Parenthood Affiliates Inc.

Nevada Association of Social Workers

Nevada Catholic Conference

Nevada Chapter of the National Hemophilia Foundation

Nevada Commission on Aging

Nevada Delegation of the National Silver Haired Congress

Nevada Governor's Council on Developmental Disabilities

Nevada Health Care Association

Nevada Hospital Association

Nevada Nurses Association

Nevada Public Health Association

Nevada Senior Services

Nevada Silver Haired Legislative Forum

Nevada State Medical Association

Nevada Women's Lobby

Nevadans for the Common Good

Opportunity Village

Personal Care Association of Nevada

Phillips Consulting Group

Progressive Leadership Alliance of Nevada

Religious Alliance in Nevada

Senior Spectrum Newspapers

Sierra Home Health

Southern Nevada Senior Law Program

Task Force on Alzheimer's Disease

The Continuum

The FEMR Group

The Senior Sage

U.S. Pain Foundation, Inc.

Washoe County Senior Services

Western Physicians Alliance