This is a guest post from AARP Illinois staffer Kathy Klaper. Check back every Monday morning for more information and resources on caregiving.



To engage loved ones in sensitive conversations about financial issues and end-of-life planning can be the most difficult, but extremely important when developing a caregiving plan and assessing their need for care. This type of conversation has to include all family members who will either be caring directly for or acting as part of the support system when making such decisions.

Will, Living Will, Trust, Executor, and Financial and Medical Power of Attorney can be confusing and need to be understood. As a caregiver you need to know if you have been administered a role, besides caregiving. Each category is a written document with specific information to meet your loved one's needs but also to include a person/persons as personal representatives who will carry out such needs.

Wills, Living Wills, and Trusts are necessary to ensure that your loved ones end of life wishes are met. The most important message in engaging in conversations is not should be included in their Will, but whether or not they have one. If they haven't created a Will or Trust, you may want to offer support with beginning the process.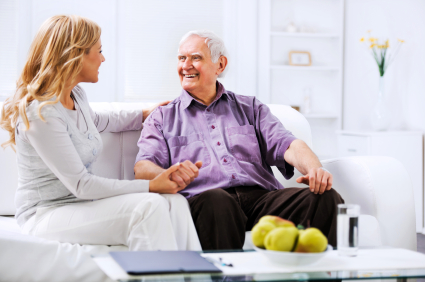 Start the process and assist your loved ones by creating a list of personal assets, property, life insurance policies, banking information, and other items that they wish to distribute in their Will or Trust. A lawyer who specializes in Elder Law should be consulted in the final steps. you can find information on Wills, Living Wills and Trusts at a local library or on County or State Web Sites to begin the initial documentation process. An Executor or Power of Attorney for Financial and Medical needs will be included in the final documents. When choosing a person to execute a will or to make decisions on financial and medical decisions, it is necessary to pick someone who can be trusted. This is a big responsibility and the persons/persons responsible for decision making has to be someone who is in it for the loved one and not for themselves. Remember that your loved ones have full responsibility for their own care and Power of Attorney's only becomes effective when he/she can no longer make decisions on their own.

Creating an Estate Plan is the first step to ensure that your loved ones money, property and assets are distributed according to their wishes. If death occurs without a Will or Trust the state in which they live will divvy up their assets according to state laws, which must be expressed if it is against the way of the loved one.

Caring for those we love can be a big job. Remember the circle goes around in life and just as we were cared for as a child and all through life, it's time to bring the circle to the end and consider the needs of our loved ones.

To read more on documents such as Estate Planning, visit aarp.org/caregiving/, under Caregiving Resource Center (Caregiving Essentials: Legal and Financial Matters).