Hello everyone! This is Gerardo Cardenas, staff member for AARP Illinois here to share with you my caregiving story....

My mother, Sarah, turned 87 so we took her out for a nice seafood dinner in the Chicago suburbs over the weekend. She reminisced about her favorite birthdays going all the way back to her Sweet Sixteen.

Just a couple of days before that, she wasn't in such good mood. Her doctor told her she's suffering from an advanced form of macular degeneration in her right eye. She will undergo an aggressive treatment that will basically just slow down the inevitable.

But my mom is not one to dwell for too long on the negative. She picks up and moves on.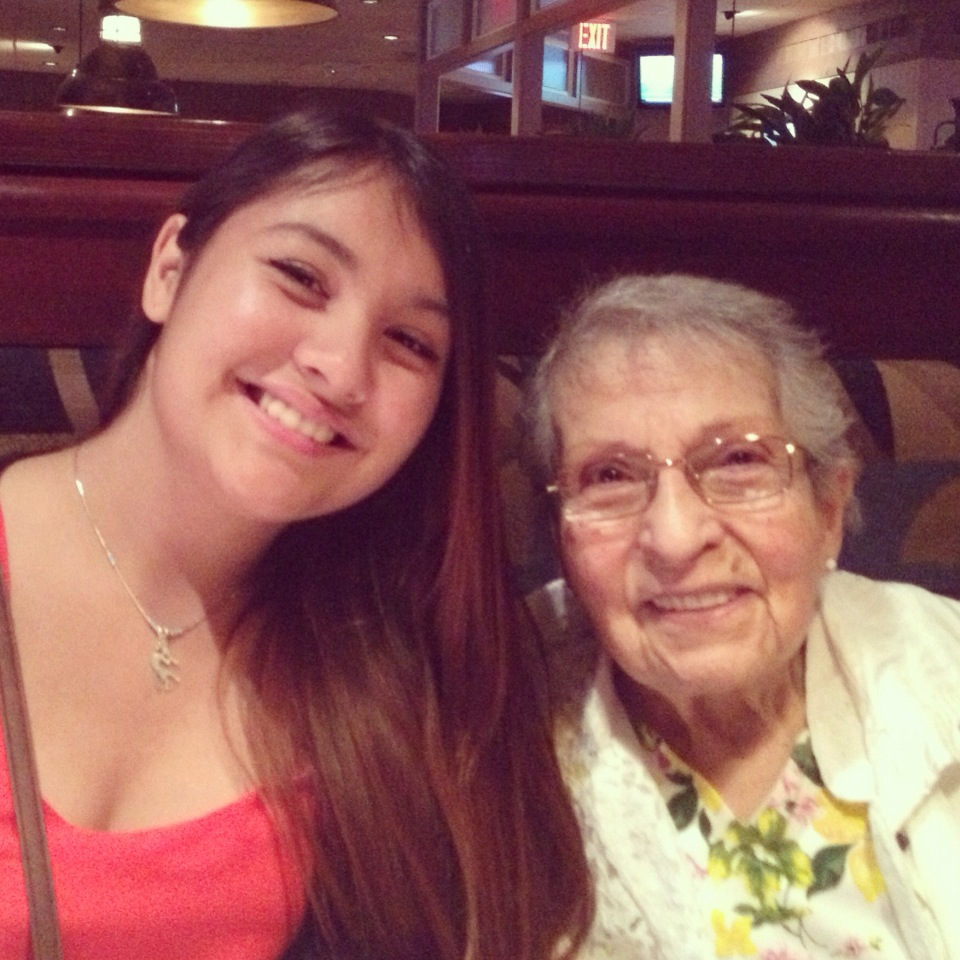 She was born in Mexico City in the 1920's, worked hard all her life and way past her retirement age. Before moving in with us in the Chicago area, her last job was in a kindergarten classroom because she loved being around little kids. And the kids loved her.

When our daughter Susana was born, my wife Ana Maria and I agreed that it would be great to have my mom help us raise her. I was raised by my grandma, as my mom was working two jobs after becoming a widow. Again, my mom did not let tough situations get the best of us. She worked day and night while my grandma raised me. I knew I wanted my daughter to have a similar experience.

Susana is now 16, on her way to her sophomore year in high school. Growing up under the loving and watchful eye of her abuelita has been one of the most important, formative processes in her life. And now that she's older she's helping us take care of my mom.

In many respects, my mom is healthier than most people her age. She does yoga every morning; she keeps her mind busy by reading constantly, watching and commenting on the news and staying in touch with new and longtime friends.

In other respects, she faces several health challenges that are common at her stage in life: macular degeneration is one of them, osteoporosis is another.

As her health declines, the caregiving role our whole family plays increases and becomes more complex. Coordinating schedules is critical as she needs to visit several types of doctors and undergo different kinds of treatments.

Not being a native English-speaker, language becomes an additional challenge. Translation and interpretation becomes part of our caregiving story.

Caregiving for an aging parent is part of my tradition and background, as it is for countless Latino families across the nation, and in the countries where we come from.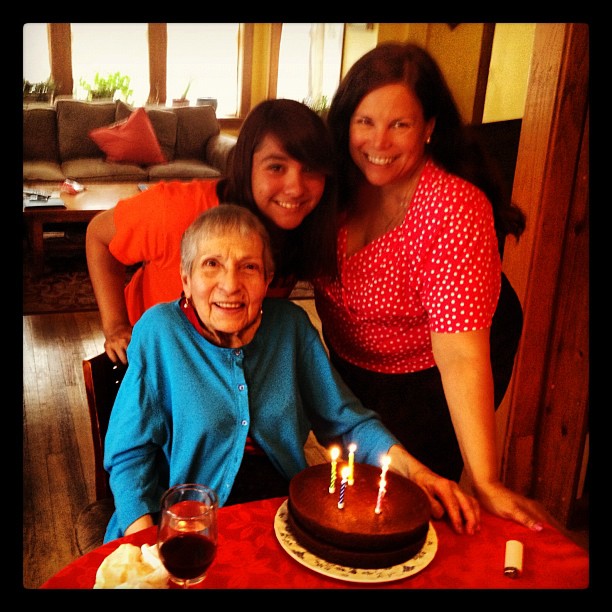 My daughter is experiencing now what I experienced when I was her age, and my mom was taking care of my aging grandmother. We're giving back for the care we received from our grandparents when we were children.

And just like my mom, we do not dwell for long on bad news. If my mom's macular degeneration is now part of the challenge of caregiving, we just incorporate that into our daily lives and move forward as a family.