It was one those days of 'what if' questions with my mom.

I was driving her back from a doctor's appointment. I was listening to the radio and she was – I thought – napping.

She opened her eyes, looked at the road, and asked: what if your father was alive?

What about it, mamá?

Well, you know. Would he be taking care of me, or would I be taking care of him?

Most likely the latter.

Says who?

There are many studies that…

Not the point, but thanks.

And she closed her eyes again.

But it was, indeed, the point. Spouses providing care for each other are bunched with the rest of caregivers but their situation is different and the challenges and complications they face are unique.

A recent national survey conducted by AARP found that spousal caregivers are especially vulnerable because they are older, have lower educational levels, have less income, and are less likely to be employed than non-spousal caregivers. And while they are more likely to be providing assistance with medical and nursing tasks, including medication management, they are far less likely to have support from health care professionals. They are also more likely to fee isolation, and stress.

The reasons why spousal caregivers get less help than any other caregivers are unknown. I will venture a theory: if you caring for your spouse, you may fall back into a certain sense of pride that you can do it, that nobody knows your partner better than you do.

But that doesn't make the job easier.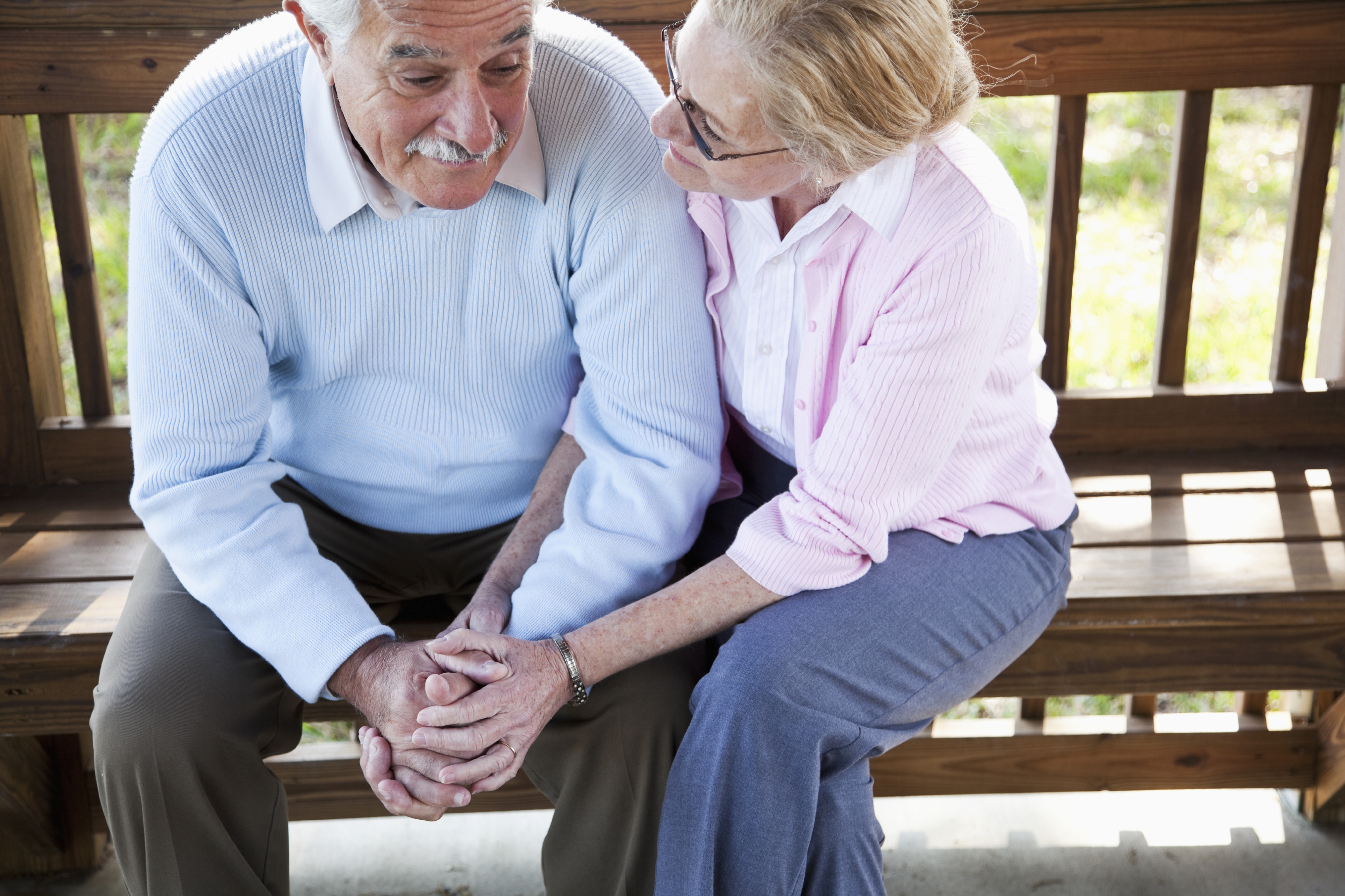 Nearly 60 percent of spousal caregivers on AARP's survey had incomes under $50,000, 45 percent had only a high school education or less, and less than one-third were employed. Therefore they have access to fewer resources while providing critical care.

One of the biggest issues with caregiving is that caregivers tend to perform complex medical and nursing tasks that are traditionally conducted by professionals. While this is true of nearly half of family caregivers, it is even more so among spousal caregivers, with nearly two-thirds (65 percent) performing those tasks.

The demands on the caregiver are, as we know, tremendous. Stress and fatigue set in. For spousal caregivers this is even more acute. 80 percent of spouses who cared for someone with five or more medical conditions reported having no time for themselves at all, compared to 23 percent of those caring for someone with one or two conditions.

So I now get my mom's point. Instinctively, she knew how hard it would be for her to care for my Dad, or for him to look after her.

AARP and other organizations are trying to gain a better understanding on how a spousal caregiving relationship works, so that policies and laws can be tailored and advocated to help caregivers.

There is an urgent need for policies that recognize spousal caregivers as different from other caregivers so that solutions can be tailored for their specific needs particularly in the area of chronic care coordination.

There is no denying the deep love a spouse feels for his/her partner while caring for them. That is irreplaceable. But help is needed, and urgently.

If you have a comment, question or suggestion, or you'd like to share a story or ask me to write a specific story for you, please do not hesitate to drop a comment in the comment box, or email me at: gfcardenas@aarp.org

Thank you!