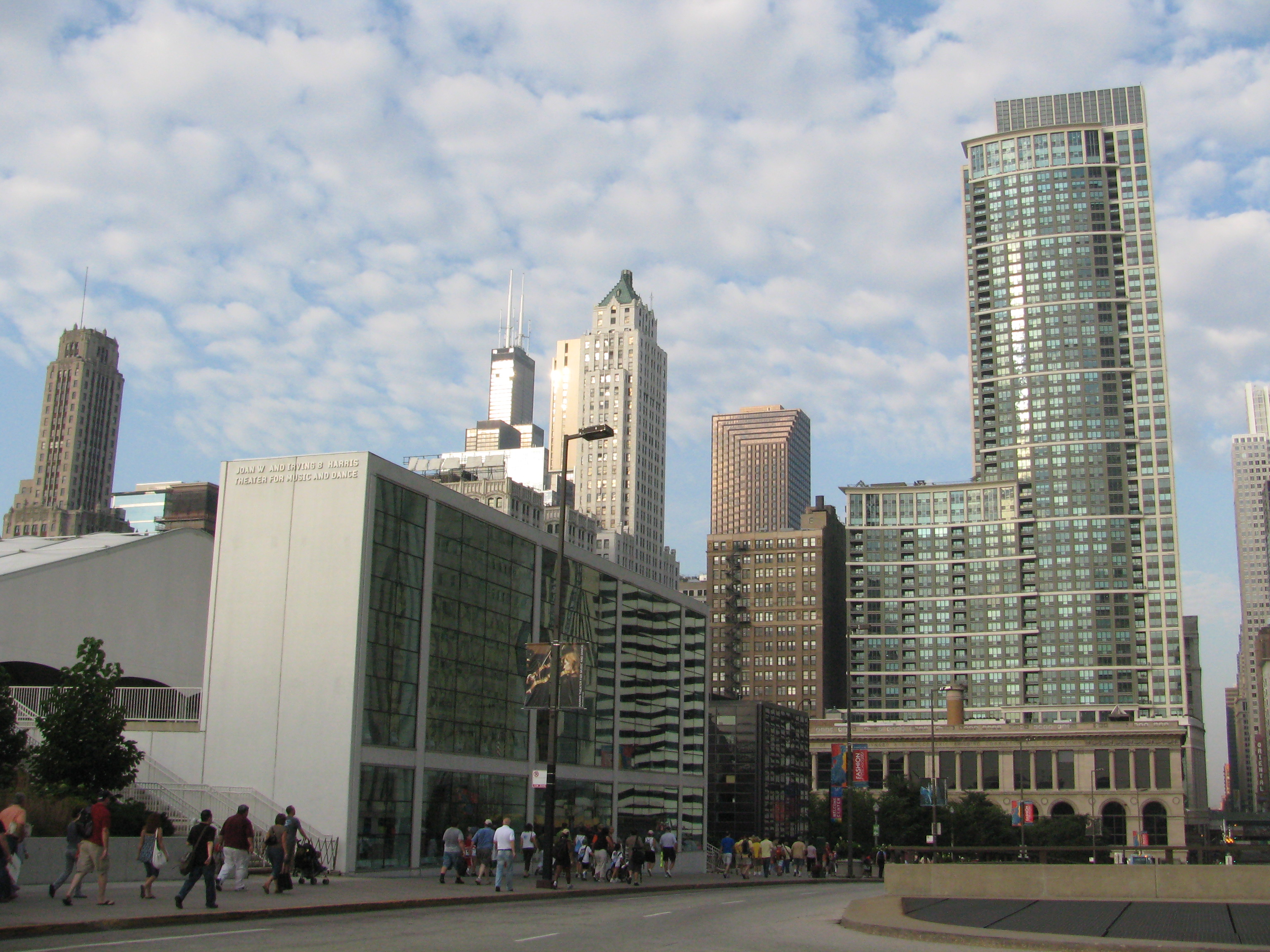 The Americans with Disabilities Act (ADA) celebrated its 25th birthday this July, during which the ADA Legacy Project has been teaming up with organizations and community leaders throughout the Chicago area to create discussion on the role ADA has had on thousands of lives since it's start in 1990. The Harris Theater, one of many businesses working in conjunction with ADA25, plans to embark on a campaign over the next five years to raise funds for program expansion and structural updates to the theater.

Structurally, the Harris Theater is currently undergoing construction to install two new high speed, high capacity elevators with enhanced accessibility and is expanding the theater's lobby space to create a flexible, multi-use performance and enrichment space that will provide a platform for expanded community engagement and artistic programs

Staff members were also enrolled in learning lab Disability Awareness Training during the summer to address the language, etiquette and practices best used to serve customers with disabilities.

Beginning fall of 2015 the Harris Theater, located in Chicago's Millennium Park, plans to begin incorporating programs that feature artists with disabilities, provide access to the performing arts, and add additional partners to their Access Tickets program.

The theater's Access Tickets program partners with health and human services agencies, K-12 schools, and community arts organizations to provide more than 8,800 underwritten performance tickets for children and their families. 3-5 new partnerships are being added to the program, which specifically serve individuals with disabilities.

The most noted performances organized in conjunction with ADA25 include:

Two performances by the AXIS Dance Company, one of the world's most acclaimed and diverse ensembles of performers with and without disabilities. Harris Theaters intends to further engage Access Tickets partners with enrichment activities with AXIS Dance, including exploring access and inclusivity in the performing arts and communities

Family Series performance: October 10, 2015 | 2:00pm
MIX at SIX performance : October 8, 2015 | 6:00pm
The Juilliard Orchestra conducted by Itzhak Perlman, an Emmy Award winning violinist who contracted polio as a child and is a recognized advocated for accessibility in cultural institutions and public spaces. The orchestra will perform three well-known works by Tchaikovsky, including "Pathetique."


Tickets for both performances can be purchased online.