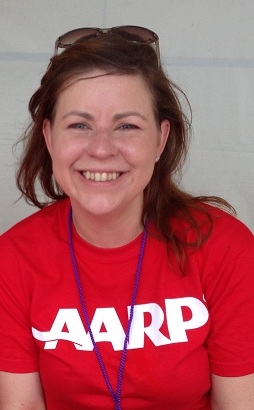 The AARP Maryland team has a new face on staff, ready to help acheive our goals across the state!

Christy Page joined the AARP Maryland team in April as Associate State Director focusing on Outreach.

Since she completed an AARP fellowship in 2007, Christy has developed an aging-in-community initiative in Baltimore City, and volunteered as a policy advocate on older adult issues. Christy holds degrees from UMBC and University of Maryland – Baltimore in Health Administration and Policy, Social Work, and Management of Aging Services.

"I am excited by all the energy, enthusiasm and experience AARP Maryland volunteers bring to the table. As I've gotten to know our volunteers from across the state, I realize the great potential we have in fighting for and equipping Marylanders to live their best lives," said Page. " I see my new position as helping individuals, families and communities to unleash their energy towards positive social change."

Christy would really like to hear from past, present and future AARP volunteers! She can be reached at cpage@aarp.org or (410) 895-7614.

We're happy to have Christy on board to help make the lives of 50+ Marylanders better every day!