AARP Encourages People to Check on Older Friends, Family & Neighbors,
Releases Quick Tips to Help Ensure Safety and Health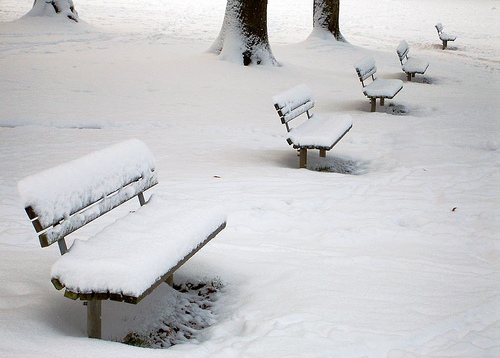 Single digit temperatures sweeping New York could mean bad news for older adults, who stand at an increased risk of hypothermia, and other extreme weather-related illnesses. AARP is reminding people to check in on older friends, family and neighbors making sure they're safe and warm, and today the Association is releasing some quick tips to help.

"Older people are more vulnerable to a number of health and safety issues, such as heart attacks, falls on snow and ice, and with soaring utility bills, they often use alternative means to heat their homes." said Beth Finkel, AARP New York Senior State Director. "Checking in on older adults during cold weather is a simple act that can play a critical role in helping them stay warm and safe."

People can take a number of steps to help make sure older residents stay healthy and are protected from cold weather hazards. AARP has compiled a list of tips for coping with winter's coldest temperatures.



AARP New York safety and health tips for checking on older adults:

Staying Safe

Warm and safe indoors and outdoors: Make sure older residents wear warm clothing in several layers. When indoors, stay in a heated room; avoid fire hazards by having proper ventilation when using fireplaces, wood stoves, or space heaters. Functioning smoke and carbon monoxide detectors should be installed. Ovens and gas stoves should not be used for warmth, as every year people are injured or die from using these as a source of heat.
Able to go out safely when needed: Walkways and driveways should be free from snow and ice. Offer to shovel and lay down ice for older residents, or long-distance caregivers can check to see if a neighbor can help out.
Prepared for emergencies: Keep a phone with emergency numbers already pre-entered; and make sure older persons have a personal emergency response system available.
Staying Healthy

In good health: Make sure older adults continue their exercise regimens, but avoid overly strenuous physical activity; and maintain a healthy diet with plenty of liquids.
An ounce of prevention: Caregivers should make sure older adults get vaccinated against the flu and pneumonia.
Heart Health: Research has found that heart attacks and strokes occur more frequently in the winter, but not necessarily because of shoveling snow. The cold weather itself poses a risk by constricting arteries and raising blood pressure, causing the heart to work harder or triggering tears or clots in the arteries. Take it easy in the winter and consider postponing physical activity until the afternoon, as more heart attacks also take place in the morning.


Follow us on Twitter: @AARPNY and Facebook: AARP New York