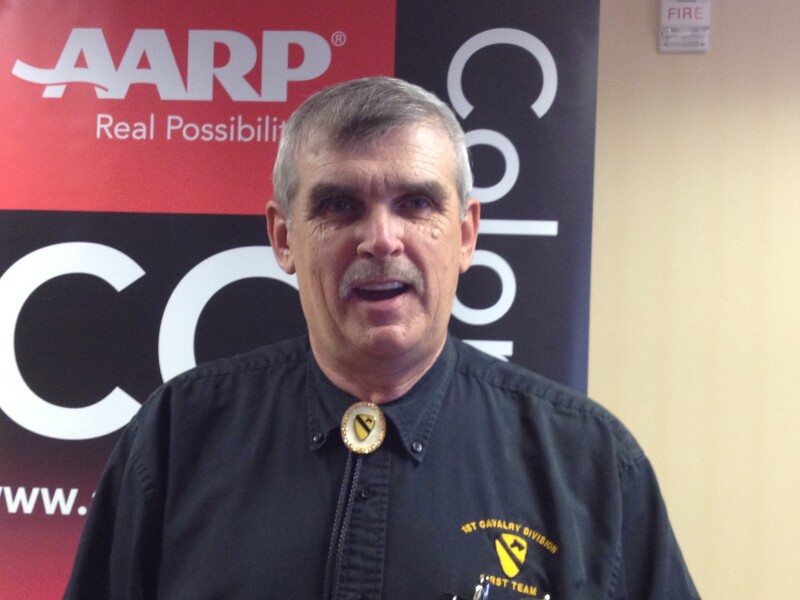 At 60 years old, Clifford Boxley has been driving veterans from his hometown of Lamar, Colorado to medical appoints in Denver, as well as La Junta and Pueblo for the past seven years. That dedication has earned him the AARP 2014 Andrus Award, the highest honor a volunteer can receive from AARP.

Following the recent award ceremony, AARP Colorado sat down with Mr. Boxley to talk about his award, volunteerism and veterans.

AARP: Clifford, what are you retired from?

CB: I'm a retired heavy equipment welder from the U.S. Army.

AARP: Veterans' issues are pretty important to you. What do you do?

CB: Well, there are about 700 vets in the community here in Lamar, out of a population of about 7,000. There was no one to drive vets to their appointments as far as Denver, so I stepped up and said I'd do it. There is a great need for medical attention and the vets just can't get what they need locally. I make about 12 trips to Denver a month; that's a four-hour trip each way. Some of our vets are getting up there in age because we have WWII, Korea and some older Vietnam vets who need assistance.

AARP: That's a lot of driving and a lot of hours waiting, but you've likely made some close friends.

CB: Yeah, doing all the driving, I've made a lot of friends, and I keep track of all of them.

AARP: You have a caring nature about you. Do you have a family?

CB: No, I'm single. I took care of my mother for years. She passed away a few years ago.

AARP: And you've been a family caregiver as well. What else do you do?

CB: Because I used to be a member of the First Calvary Division, I am a volunteer member of their board of governors, overseeing two scholarship foundations and a museum foundation. For the kids of soldiers killed, their scholarships are taken care of.

AARP: That's wonderful. You're obviously deserving of the Andrus Award. Was it a surprise to be recognized by AARP?

CB: I found out about two days prior to the ceremony. Some people let it slip. You know, it's a little bitty town. It's hard to keep a secret. I was very grateful that the community, the vets and the people who nominated me felt it was warranted for the work I do. I try to give back to the community, especially the vets.

AARP: If there was one single thing you'd like people to know about veterans, what would it be?

CB: Vets are kind of an ignored group, but we have a lot to offer our communities.

AARP: Thank you very much Clifford. You're an inspiration.

CB: Thank you; I appreciate it very much.