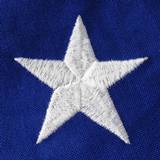 "Stand Down at the Beach" is this Friday, September 19 from 8 a.m. to 2 p.m. in Myrtle Beach at the U.S. Army Reserve. The event aims to help homeless Veterans and Veterans receive services and resources such as food, shelter, clothing, health screenings, VA and Social Security benefits counseling and referrals for other services, such as housing, employment and substance abuse treatment.
This is the first ever Stand Down event in Horry County. It has been a collaborative effort with more than 40 federal, state and local resource organizations and service providers joining together to make this event a success. A variety of organizations and service providers are participating in Friday's Stand Down at the Beach.
Participants include AARP South Carolina, Daughters of the American Revolution, Myrtle Beach Housing, Embrace Hospice, New Directions Horry County, Horry County Literacy Council, Sun Coast Christian Church, Veteran's Center, Veteran's Welcome and Resource Center, Palmetto Goodwill, Myrtle Beach Harley-Davidson, Veteran's Administration, American Red Cross, PGBA, Alston Wilkes Society, American Legion – Auxiliary 186, Narcotics Anonymous, SC Works, Veteran's Café, Walgreens, Abbie, Blue Start Mothers, Georgetown Hospital, Lone Star Script Care, Counseling Center of Georgetown, HUD/VASH Homeless Program, South Carolina Legal Services, Georgetown County Veterans Affairs and Little River Medical Center.
There will be access to showers, physicians and dentists. Hairdressers and barbers will also be available on site.
We will post pictures and updates on our Facebook and Twitter pages during the event. AARP South Carolina's Twitter handle is @AARPSC and the Facebook page is located at https://www.facebook.com/aarpsc.
If you're taking part in Stand Down, be sure to use our hashtag #MBstanddown. You can also track the event using the hashtags #MBstanddown and #createthegood.
For more information or if you have questions email here.