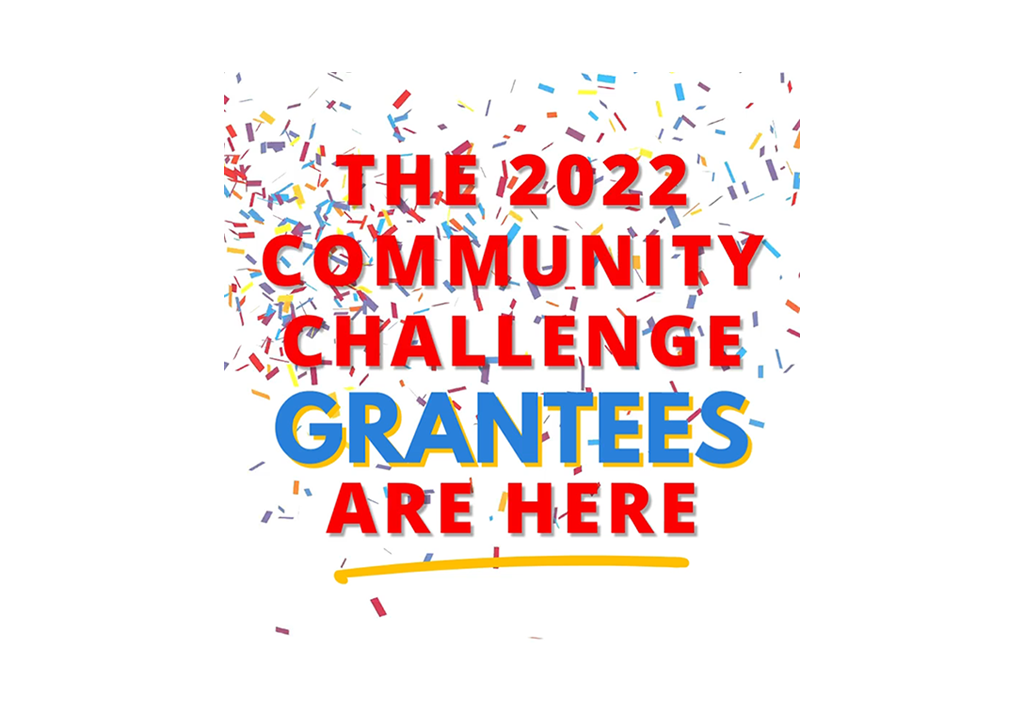 Today, AARP Connecticut announced three organizations throughout the state will receive 2022 Community Challenge grants – part of the largest group of grantees to date with $3.4 million awarded among 260 organizations nationwide. Grantees will implement quick-action projects that help communities become more livable in the long-term by improving public places; transportation; housing; diversity, equity and inclusion; digital access; and civic engagement, with an emphasis on the needs of adults age 50 and over.

"We are proud to collaborate with Connecticut organizations as they make immediate improvements in their communities to jumpstart long-term change, especially for those age 50 and over," said Nora Duncan, AARP Connecticut State Director. "We are committed to working with communities to improve residents' quality of life through tangible changes."

Here in Connecticut, projects funded include:

Bolton Senior Center: The Community Challenge grant will be used to install a pickleball court and spectator bench as part of an initiative that will transform an underutilized outdoor area behind the Senior Center into a social gathering place with multiple activities for all.
Carrie Concatelli, Director of Senior and Social Services for the Town of Bolton, said, "We are excited to revitalize this outdoor space into a more welcoming and accessible location for social engagement and healthy activity in our community."
Town of Farmington: Grant funding will be used towards the installation of a bike rack, benches and wayfinding signage to the Farmington Canal Heritage Trail, a handicap accessible trail system that provides opportunities for exercising, social connection, scenic walking, and more.
Farmington Town Manager Kathleen Blonski commented, "The Town of Farmington is very pleased to be a recipient of the AARP Community Challenge Grant. The grant funds will enable us to install wayfinder signage, a bike rack and age friendly benches to safely guide trail users to the Town Center's amenities, increasing walkability, social connections, and providing safe access to all users, especially those over 50."
Town of Stratford: The Stratford Walks initiative will encourage people of all ages, incomes, and ethnicities – with a special focus on seniors – to walk outdoors more frequently and gain the benefits of improved health and increased social connections. The project will include updating and digitizing maps of walking routes, installation of benches, and a kickoff event.
Stratford Mayor Laura Hoydick said, "This is a wonderful new program to support the health and wellness of older adults and every member of our community. I am proud that through this grant process AARP, a valuable partner of the Town, recognized our work to be what they call a Livable Community for all ages, including our programs for health, community and senior services, our Transit Oriented Development, our environmental sustainability, Complete Streets, and so much more. I am also excited that the program will showcase our many outstanding public spaces and parks."
AARP Community Challenge grant projects will be funded in all 50 states, Washington, D.C., Puerto Rico, and the U.S. Virgin Islands. True to the program's quick-action nature, projects must be completed by November 30, 2022.

In addition, community organizations and governments across the state will be able to apply for AARP Connecticut's 2022 Livable Communities Grant Program, a local extension of the national initiative. Now in its fifth year, the grant program dedicated to funding "quick-action" projects in Connecticut communities, will begin accepting applications in August. People can email CTLivable@aarp.org with questions or for more information.

This year, AARP is bolstering its investment of affordable and adaptable housing solutions in response to the national housing crisis. With additional funding support from Toyota Motor North America, the program is also increasing its support of projects that improve mobility innovation and transportation options.

The grant program is part of AARP's nationwide Livable Communities initiative, which supports the efforts of cities, towns, neighborhoods, and rural areas to become great places to live for people of all ages. Since 2017, AARP Connecticut has awarded 15 grants and more than $159,000 through the program to nonprofit organizations and government entities across the state.

View the full list of grantees and their project descriptions at aarp.org/communitychallenge and learn more about AARP's livable communities work at aarp.org/livable.