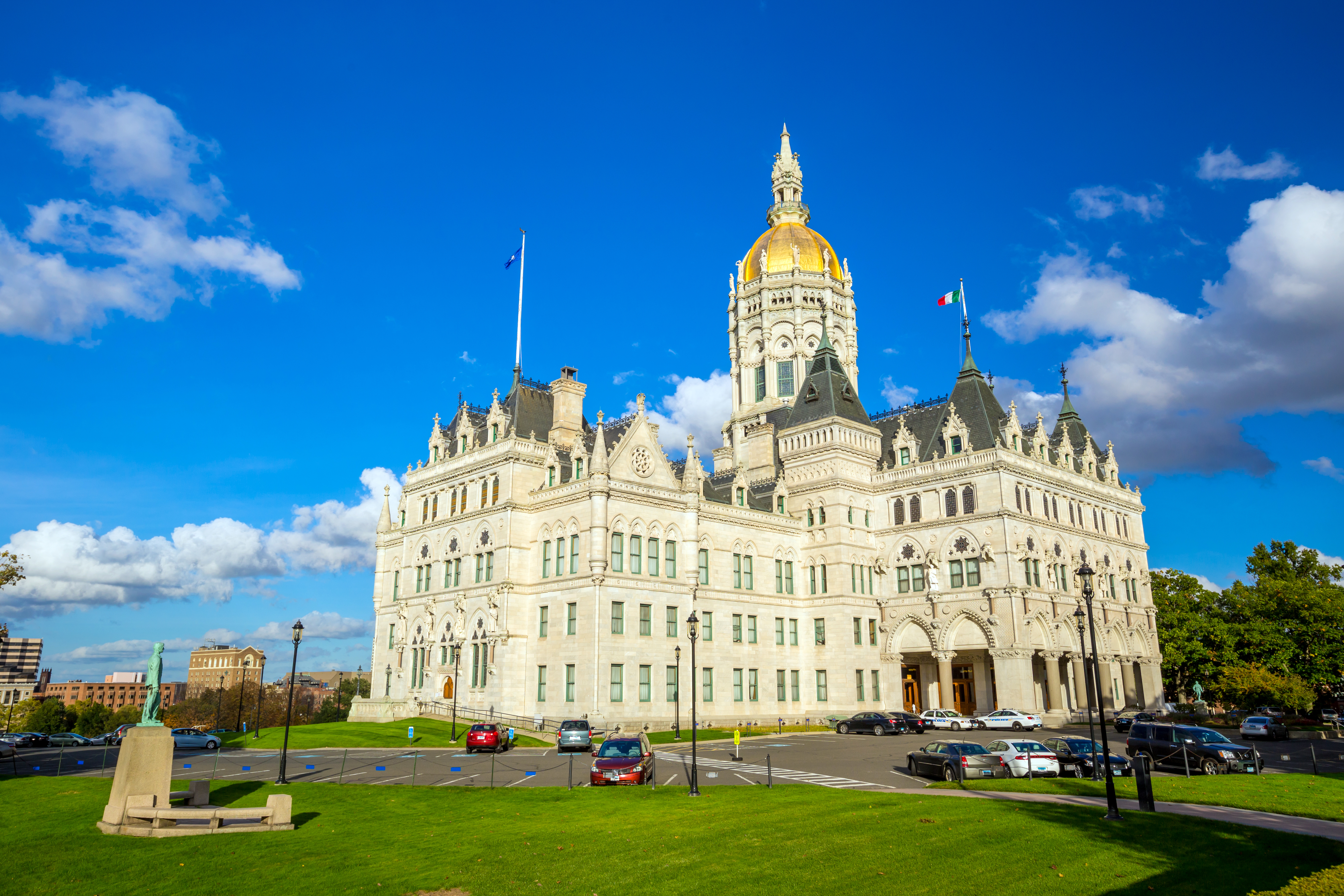 2021 was a very unusual year at the Connecticut General Assembly. The Connecticut Capitol may have been closed to the public because of COVID-19 restrictions, but AARP Connecticut staff and volunteers were still vocal and active, virtually advocating on behalf of older adults and submitting nearly 50 pieces of legislative testimony. Below is a summary of the AARP Connecticut-supported bills that successfully passed both the House and Senate and are expected to be signed into law.

The legislature also passed a bipartisan, two-year, $46 billion budget package that includes a tax exemption for individual retirement account income, reduces copays for the Connecticut Home Care Program for Elders, and does not apply an asset test to the Medicare Savings Program. The budget will also increase the monthly Personal Needs Allowance for nursing home residents.
AARP Connecticut is pleased with these provisions in the budget and thanks the Governor and legislators for their continued support of policies that help the lives of older residents.

NURSING HOMES AND LONG-TERM CARE

SB 975, An Act Strengthening the Bill of Rights for Long-Term Care Facility Residents. This bill will give nursing home residents the right to treat their living quarters as their own home. It also allows residents to use the technology of their choosing to facilitate virtual visitation. Residents have to purchase the technology and pay for its installation, but nursing homes are responsible for paying for the internet, electricity, and a power source to run the devices. AARP Connecticut has advocated for legislation to allow more technology in nursing home rooms for several years, and we are very pleased that this bill passed in 2021 with unanimous bipartisan support. The technology portion of the bill was originally introduced as HB 6552 and later amended into SB 975.

SB 1030, An Act Concerning Long-Term Care Facilities. This legislation will implement many of the recommendations of the legislature's Nursing Home and Assisted Living Oversight Working Groups, which was convened to examine and address issues that emerged in nursing homes during the COVID-19 pandemic. Key provisions of this legislation include:


Enhancing infection control procedures at nursing homes;
Requiring nursing homes to maintain a two-month stockpile of personal protective equipment;
Improving emergency planning in nursing homes and other long-term care settings;
Better addressing the social, emotional, and mental health needs of residents;
Requiring nursing homes to provide at least 3 hours of direct care per resident per day (the current requirement is 1.9 hours per resident per day);

SB 1046, An Act Concerning Long-Term Care Insurance. This bill will impose a variety of consumer protection measures on insurers that sell long-term care insurance in Connecticut. It requires the state insurance commissioner to develop a minimum set of benefits that insurers must offer if they file for a rate increase of 20% or more; prohibits insurers from filing additional rate increases for three years following a rate increase of 20% or more; and prohibits insurers from offering long-term care insurance policies in Connecticut unless the insurer is also authorized or licensed to sell another type of insurance (like health insurance) in the state.

PRESCRIPTION DRUGS

HB 6622, An Act Concerning Prescription Drug Formularies and Lists of Covered Drugs. This bill will limit the ability of insurance companies to make changes to their prescription drug formularies during a plan year. Consumers often select health plans in part because of what prescription drugs are covered and what they cost; consumers are not able to change their plans in the middle of the year, and this bill will ensure that the plan consumers think they are getting is the plan they will have for the full year.


AARP Connecticut's testimony on this bill is available here.
ACCESS TO BROADBAND

HB 6442, An Act Concerning Equitable Access to Broadband. The bill will require OPM, in consultation with other state agencies that the OPM secretary deems appropriate, to develop and maintain an up to-date broadband map with accompanying data that shows the availability and adoption of broadband service, including upload and download speeds, in the state. The bill also requires each broadband provider to supply OPM with information required to develop and maintain an up-to-date broadband map that shows broadband service availability and subscription data by broadband internet speed offered by the provider. The bill requires the DEEP commissioner, by January 1, 2022, to establish and administer a grant program, subject to the availability of federal funding, to support the deployment of broadband service. It allows the commissioner to employ outside consultants to develop and implement the program.


AARP Connecticut's testimony on this bill is available here.
VOTING ACCESS

HJ 58, Resolution Proposing a State Constitutional Amendment To Allow No-Excuse Absentee Voting. This resolution passed by a bipartisan majority in both chambers, but not by the 75% required to put a constitutional question on the ballot. It now must pass again in the next legislature by a simple majority. If it passes by a simple majority again in 2023, the question of removing the constitutional prohibition on no excuse absentee balloting will be placed on the 2024 ballot for voters.


AARP Connecticut's testimony on this bill is available here.
AGE DISCRIMINATION

SB 56, An Act Concerning Age Discrimination. This legislation, which had strong bipartisan sponsorship, will prohibit employers from asking age and school attendance date information on job applications. Nearly half of older workers worry that their age could negatively impact their current or potential job search, and this legislation will make it more difficult for age to be a determining factor in who is considered for open positions.

LIVABLE COMMUNITIES

HB 6107, An Act Concerning the Reorganization of the Zoning Enabling Act.

AARP Connecticut supported a section of this legislation that will require municipalities to adopt or amend regulations to allow accessory dwelling units (ADUs) as of right on the same lot as single-family homes unless they follow the bill's opt-out process. It also sets standards for what would be considered an ADU

,


Testimony from AARP Connecticut's Volunteer State President is available here.
AFFORDABLE UTILITES

HB 6526, An Act Concerning Electric Suppliers. Requested by AARP Connecticut, this legislation had strong bipartisan support in both chambers. The bill (1) deems any contract between an electric supplier and a residential customer that includes variable rates null and void (there are approximately 25,000 grandfathered in variable rate contracts in Connecticut), (2) prohibits supplier contracts with termination fees or early cancellation fees for residential customers, (3) requires the supplier to provide the customer with an estimated average monthly bill when offering a contract, and (4) applies training requirements and certain other provisions to third parties who contract with, or are compensated by, a supplier's third-party marketer. The bill authorizes PURA to condition a supplier's license on terms PURA determines to be just and reasonable, including proof that the electric supplier's products are not overpriced or harmful to residential customers, and requires suppliers to get PURA's approval to transfer or assign customers.

CONSUMER SAFETY

HB 6100, An Act Concerning the Department of Consumer Protection Licensing and Enforcement. AARP supported a section of this lengthy bill that will improve the background checks homemaker-companion agencies undertake before hiring new employees. Under current law, these agencies are only required to conduct a state background check prior to hire; this legislation will require that agencies complete both a state and national background check.


AARP Connecticut's testimony on this bill is available here.