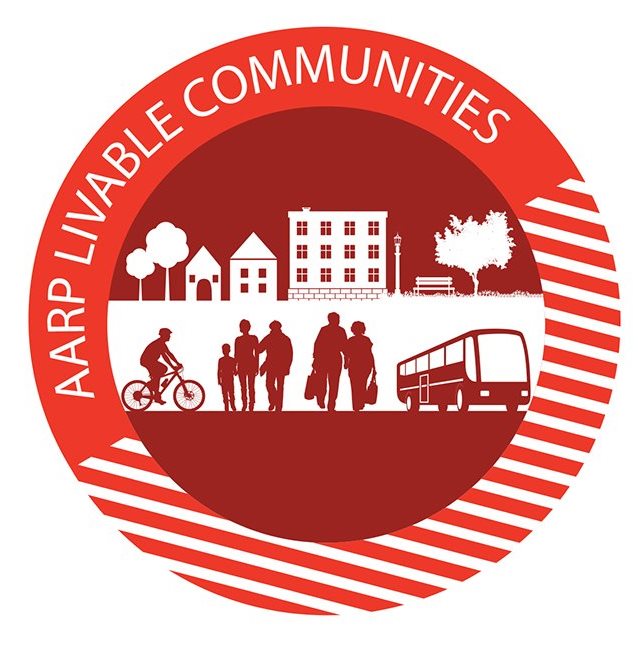 AARP Connecticut has selected seven awardees for its second "Livable Communities Grant Program" dedicated to fund quick-action projects in Connecticut communities that will help make immediate improvements or jumpstart long-term progress that will support residents. AARP Connecticut funded four projects last year, the first of the program.

AARP Connecticut launched the Livable Communities Grant Program, a local expansion of the national AARP Community Challenge initiative, to provide nonprofit organizations and municipalities in Connecticut with up to $2,500 for projects that aim to help neighborhoods, towns and cities become great places for people of all ages. The program was open to incorporated organizations that are 501(c)(3) or 501(c)(4) non-profits and Connecticut government entities. The 2019 grantees:

Community Renewal Team: Retreat's Apple Program
Community Renewal Team will create "The Retreat's Apple Program (RAP)" at The Retreat, an urban, subsidized assisted-living community for low-income older adults in Hartford. This grant will help RAP purchase two iPads for staff and volunteers to play interactive and cognition-focused games, and listen to music with residents who have limited social interactions. RAP will also facilitate a new "Friendly Visitor Program" that will provide residents an opportunity to connect with distant loved ones through Skype.

Fairgate Farm: Accessible Crushed Stone Walkway
This grant will help in the development of an ADA-compliant walkway at Fairgate Farm's publicly accessible urban farm in Stamford, creating improved access to their farmer's market and pergola, which serves as an outdoor classroom and community gathering space.

For All Ages: Intergenerational Art Program and Town-Wide Scavenger Hunt
This project will help celebrate Simsbury's 350th anniversary with an intergenerational art program and town-wide scavenger hunt. In twelve 90-minute sessions, older adults and members of the Girl Scouts will come together to paint 350 rocks, including a number on each, for the scavenger hunt. Certain numbers will enable finders to obtain a prize.

Holy Family Home and Shelter: Bathroom Accessibility Upgrades
With this grant, the Holy Family Home and Shelter in Willimantic will upgrade a bathroom in the facility to become fully accessible, allowing the shelter to better serve women and children who use wheelchairs.

New London Maritime Society: Downtown Community Pocket Park
This project will help the Custom House Maritime Museum, a program of the New London Maritime Society, redesign its courtyard space to create a pocket park that will be open to the public, and feature a large shade tent, benches, tables, and signage about local historical events and structures.

Town of Cromwell: Wireless Tour Guide and Assistive Listening System
This grant will help the Town of Cromwell purchase 30 assistive listening devices for members of the public to use during outdoor programming and events at the town Senior Center, such as movie nights in the park, concerts, and walking tours, to ensure programming is more inclusive for individuals with hearing loss. All town departments that host meetings, programs, and community events will receive training on how to use the devices.

Town of Newington: A Seat at the Table
This grant will help the Newington Senior and Disabled Center and Newington Parks and Recreation Department install, promote, and facilitate the use of specialized and accessible tables with inlaid game boards in Clem Lemire Park. The tables can also be used for picnics and the town will make game kits available for anyone who wants to use them.

"The creative work, inspiring ideas and solutions of local leaders to improve communities, respond to pressing issues, and build partnerships are crucial to the vitality and viability of making our state a great place for all to call home or visit," said Nora Duncan, State Director of AARP Connecticut. "This year, we are proud to fund even more projects across Connecticut and hope the Livable Communities Grant Program provides a platform to inspire even more creativity, sharing of best practices and spur innovation."

Grants can range from small, short-term activities to larger, permanent solutions. Each project, which must be completed within 12 months, is designed to achieve on one or more of the following outcomes:

Deliver a range of transportation and mobility options that increase connectivity, walkability, bikeability, access to public and private transit, and/or community accessibility for disabled residents.

Create vibrant public places that foster intergenerational and multicultural connections, and improve open spaces, parks and access to other amenities.

Support the availability of a range of housing that increases accessible and affordable housing options.

Other community improvements, including education and awareness about LGBTQ elders, financial security for low income residents who are 50 or over, and socialization and fostering community connection for older residents.

AARP announced in July that it will fund 159 projects across the country in 2019, including two in Connecticut, as part of its third annual AARP Community Challenge grant program. In 2018, the second challenge, AARP funded 129 projects, including three in Connecticut. For the first-ever AARP Community Challenge in 2017, AARP funded 88 projects, including one in Connecticut.

AARP's nationwide Livable Communities initiative helps communities become great places to live for residents of all ages. AARP also provides resources and publications to encourage local action such as the Roadmap to Livability and the AARP book-series Where We Live: Communities for All Ages. To learn more about AARP's livable communities work in communities across the country please visit www.aarp.org/livable.