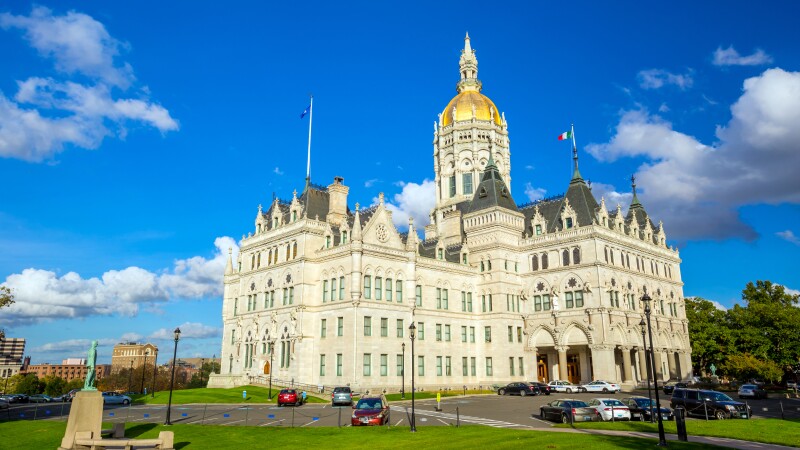 AARP Connecticut commends Governor Ned Lamont and the Connecticut General Assembly on the decision to address four urgent issues during an upcoming special session: expanding absentee voting for the November election, making telehealth more accessible, capping the cost of insulin, and police accountability. AARP Connecticut recognizes the importance of these topics and supports their inclusion in a special session, but the state's legislative leaders missed an opportunity to tackle the critical issues impacting those in nursing home and residential care facilities.

"There were difficult decisions to be made on what issues to include in a special session, but we are encouraged to see legislative leaders and Governor Lamont recognize the need to address safe voting for all residents, the cost of insulin medication and telehealth, as well as policing accountability," said AARP Connecticut State Director Nora Duncan. "We will continue to work with our elected officials on the important issues facing our state that were not part of this session and urge all sides to seek solutions that will ensure nursing home residents are protected and connected to loved ones now, not next year."

AARP Connecticut is pleased legislative leaders and the Governor have decided to take action on the issues in the agenda for the following reasons:

In order to protect Connecticut voters, election officials and volunteers who staff polling locations – many of whom are retirees – it is critical to provide alternative means for voters to cast their ballots. No one should have to risk their health to exercise their right to vote, and AARP Connecticut calls for the legislature to take two specific actions: remove the requirement that an excuse be provided to utilize an absentee ballot and take whatever steps are necessary to enable the state to send an absentee ballot to all registered voters in the state.
Telehealth helps improve access to healthcare, eases transportation burdens, allows patients to remain more safely in the community, and during the pandemic has allowed vulnerable individuals to access healthcare at home without taking on the risk of journeying out into public spaces. Legislators need to continue to require coverage of telehealth services through Medicaid and private insurance.
Americans pay some of the highest prices in the world for prescription medication, and the increasing number of people who cannot keep up with rising costs must make difficult decisions. Nearly 20 percent of Connecticut residents have stopped taking medication because of the cost,[1] and others have chosen to ration their medication, cut pills in half, or switch to less effective treatments. For the more than 350,000 people in Connecticut who have diabetes,[2] the inability to take their medication as prescribed can be fatal or lead to serious complications. Capping the price of insulin will relieve consumers' financial burdens, improve drug adherence and, ultimately, save lives.
AARP Connecticut is concerned that no action is being taken to address the COVID-19 crisis and how it has impacted nursing home residents and employees. Approximately 20,000 Connecticut residents live in nursing facilities; many of them have contracted COVID-19, and more than 2,500 have died. Surviving residents have lived under extremely restrictive conditions since mid-March. Visitors, private aides, and ombudsmen are still not allowed to enter these facilities, and although Connecticut implemented a virtual visitation program for nursing homes, residents are still unable to install basic technology like cameras that would allow them to stay connected to their loved ones. In recent weeks, the Lamont administration has relaxed testing standards for nursing home staff, which puts both staff and residents at increased risk. Many things have happened to nursing home residents and their families during this pandemic. A special session represented an opportunity for something to happen with them. People deserve to be included in decisions that impact their daily lives, and we are beyond disappointed that Connecticut's elected officials are not using this opportunity to use a public process to address this urgent issue.

The significant and unprecedented challenges nursing homes and other residential care facilities are facing due to the pandemic has created an urgent and vital need for increased accountability to ensure the safety and health of their residents.

"Absentee voting, telehealth, and skyrocketing insulin prices are extremely relevant to the lives of older Connecticut residents, and all of these issues have been made more urgent by the COVID-19 pandemic," said Duncan. "However, Connecticut's elected legislators must not turn their back on our nursing home residents and their families, who have already made enormous sacrifices during this pandemic. We recognize the significant and unprecedented challenges due to this pandemic, but how much more pain and loss should our most vulnerable residents and their families have to face? Our nursing home residents, and the staff who have risked their lives to care for them during the pandemic, deserve an opportunity to be heard and to have their needs addressed."

[1] Among 19-64 year old population. State Health Access Data Assistance Center (SHADAC) analysis of National Health Interview Survey data, State Health Compare, SHADAC, University of Minnesota, statehealthcompare.shadac.org, Accessed September 5, 2019
[2] http://main.diabetes.org/dorg/PDFs/Advocacy/burden-of-diabetes/connecticut.pdf