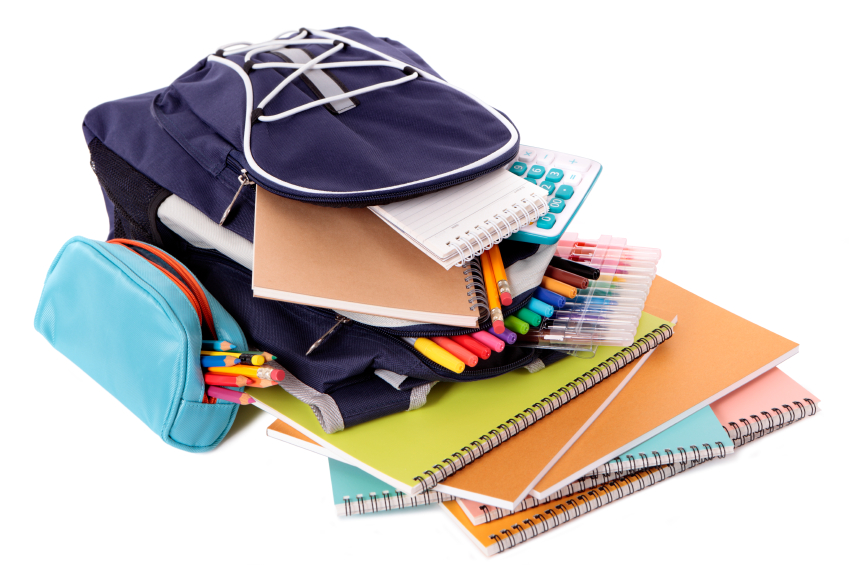 The decision to go back to school as an adult isn't easy or always the right choice, but the number of students at secondary education institutions across the country who are over 50 is becoming more the norm than the exception.

The reasons individuals are choosing to continue their education after 50 are varied, but those who do won't be alone in the classroom. And AARP Connecticut is helping to make the opportunity for higher-learning education more affordable for AARP members.

"We are in a moment of time that people are choosing how they want to live while they age, which creates evolving opportunities to change direction and explore multiple paths," AARP Connecticut State Director Nora Duncan said. "For many, that directional change can mean new opportunities in education and re-careering that lead to increased financial security or personal satisfaction."

For some, going back to school creates opportunities for mental stimulation and personal growth, for others it's to satisfy a lifelong dream of earning a degree, and many make the choice as a way to earn some extra money in retirement or they have delayed retirement and need to remain competitive in the workforce.

"Just the idea of heading back to school can be overwhelming," Duncan added. "Understandably, the financial consideration is often one of the concerns so we are continuously looking for opportunities where we can provide some support to those have made that choice."

Whether it is reinventing a career, continuing an education, learning new skills or being part of a resurgent manufacturing industry, AARP Connecticut has opportunities to save money. In addition, AARP offers a wide variety of information and resources about jobs and education at www.aarp.org/work.

Building the Next Generation of Manufacturers
A growing demand for skilled workers to meet the needs of a resurgent manufacturing industry –estimated at 25,000 to 35,000 positions in the next two decades – is outpacing the supply, which has created an increasing need for instructors. AARP Connecticut has taken a multifaceted intergenerational approach to tackle the thriving manufacturing industry:

INSTRUCT: In collaboration with Connecticut State Colleges and Universities (CSCU), private colleges, and high schools, AARP Connecticut is encouraging retirees with real-world knowledge to consider earning extra income through teaching the next generation of manufacturers.
RECAREER: To support the age 50 and older with an interest in a manufacturing career, AARP Connecticut offers members a 25% tuition scholarship at Goodwin University and established a $10,000 scholarship fund for Connecticut residents age 50 and older enrolled in a manufacturing program offered by any of the state's higher education institutions. AARP membership is not an eligibility requirement. More information about the Goodwin University offer for AARP members is at www.aarp.org/CTDiscounts.
MENTOR: In an approach to assist in the development of youth exploring a career in manufacturing, AARP Connecticut contributed $1,000 to the Wallingford School District to support hiring retirees with manufacturing experience as professional mentors for teachers.
Immediate and long-term opportunities exist throughout technical high school, community and state college systems, as well as Goodwin University. The entry points are such that a retiree could earn a little income by working a few hours a week or entirely re-career into a full-time position. No teaching experience or degree is required and professional development courses for manufacturing professionals looking to switch to college instruction are available.

Real-life experience matters and can bring a value to the next generation of manufacturers that students cannot learn from books. This unique public-private partnership focuses on supporting retirees who have many years to give to the next generation.

Discover Learning Opportunities in Connecticut
AARP Connecticut offers members terrific opportunities to save money on enrollment of select programs and classes at several schools of higher education. This is in addition to the large variety of year-round options for AARP members to save money and connect with people in the community while supporting local organizations. Bookmark www.aarp.org/ctdiscounts and check back often for information and updates about current and new discounts for AARP members.

Goodwin University: AARP members are eligible to receive a 25% tuition scholarship on select master's degree, bachelor's degree and associate degree programs at Goodwin University in East Hartford. AARP members must submit a formal application to Goodwin University, complete all requirement for acceptance into the chosen program, and be accepted by Goodwin University into the chosen program. Visit www.goodwin.edu/aarp for additional details, courses, and tuition and fee.
Albertus Magnus College: AARP members who enroll in an Associate's, Bachelor's or eligible Master's degree program offered through Albertus Magnus College Division of Professional and Graduate Studies in New Haven will receive 15% off tuition. AARP members who are new or continuing students will qualify provided they document their membership status with a letter from the AARP Connecticut state office by either emailing ctaarp@aarp.org or calling 860-548-3164. AARP members must submit a formal application and complete all requirements for acceptance into the chosen degree program.
Central Connecticut State University: AARP members and their guests can attend any of the Central Connecticut State University Continuing Education "Scholars for Life! Speaking Series" events at the New Britain campus in 2020 for $20 a ticket per event (original price is $25). The 2020 schedule will include approximately 15 events, each with a social hour and meal. AARP members can access the discount by contacting Christa Sterling at csterling@ccsu.edu or calling 860-832-2277 (mention promo code LearnCCSU).
Move Out of Corporate to a Nonprofit Career: Your Encore Career Act
For seven years, AARP Connecticut has been offering AARP members scholarships to enroll in the Encore!Conecticut program that provides professionals and managers age 50 and older assistance with transitioning their corporate experience and expertise to full and part-time managerial positions in the Connecticut nonprofit sector. Over 100 Connecticut corporate professionals have successfully moved from corporate to nonprofit careers through Encore!Connecticut.

Encore!Connecticut is a four-month education and Fellowship (executive internship) cross-walk experience from the corporate to the nonprofit sector. The former day program – in its 10th year and known as Encore!Hartford and Encore!Fairfield County – will now be held over four Saturdays to better allow employed professionals interested in transferring to the nonprofit sector to engage in the program. Three optional, extra-learning, full-day Friday programs are also included.

AARP Connecticut is providing $5,000 for partial or full scholarships for accepted members of the 2020 Encore!Connecticut class, which begins March 7 and concludes on June 25. Applicant scholarship review is based on the purposeful career direction of the applicant, transferable experience to benefit the nonprofit field and financial need. Scholarships are not constrained by age, although added consideration will be given to individuals 50 years of age and older.

Applications to Encore!Connecticut are being accepted until February 14 and early admission is also in process. The program will accept a maximum of 25 students. Acceptance will be awarded through a competitive selection process based on applicant's skills and potential for success in the nonprofit sector. The program fee is $ 2,950. Additional information and an application can be found on the Encore!Conecticut website.