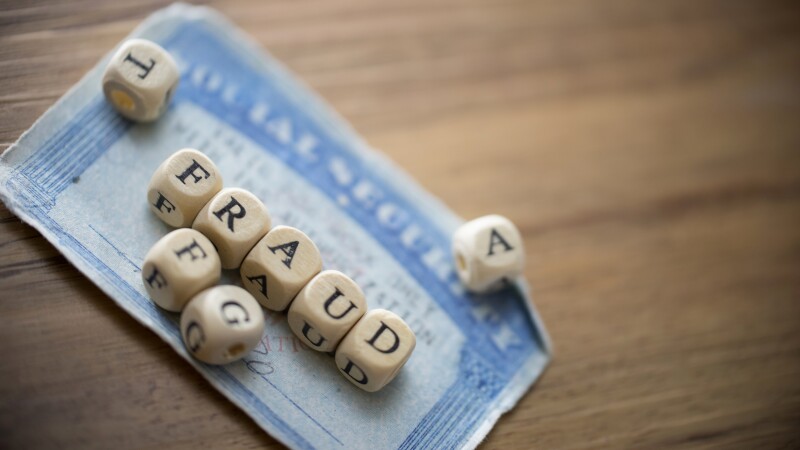 Reggie Stankaitis has a new mission in life: keeping people from becoming victims of fraud and financial exploitation. The 69-year-old from Cromwell knows firsthand how devastating it is to be victimized, emotionally as well as financially.

Last year, Stankaitis, who is disabled, hired a home care aide after a knee replacement. The aide stole Stankaitis' personal information and used it to rent and furnish an apartment. Stankaitis estimates she is out at least $25,000. Adding insult to injury, the aide—who has since been charged—took the silverware Stankaitis inherited from her mother.

"I was so upset," says Stankaitis, who retired as an executive recruiter after being diagnosed with Parkinson's disease. "Then I thought, If I'm getting taken advantage of, think of all the other people out there who could become victims. I can share my story and let other people know that these things happen."

She is now one of more than 50 AARP Connecticut volunteers helping to educate the public about fraud and advocating for stronger laws to protect people from financial crimes. They work with police departments, government agencies, social workers and medical professionals.

Fraud hits everyone

AARP Connecticut's fraud-prevention efforts are focused on protecting people of all ages. "People have this misconception that older individuals are the only ones being targeted, and that's just not the case," says Erica Michalowski, community outreach director for AARP Connecticut.

AARP will hold a telephone town hall on holiday scams with the Better Business Bureau of Connecticut at 11 a.m. on Tuesday, Nov. 22. Find a recording of the town hall at facebook.com/aarpct or online here.

Romance scams are common, says Matthew Hogan, a detective with the Connecticut State Police who specializes in financial crimes. In these schemes, a fraudster frequently assumes a fake online identity to win someone's affection and then steals their money through ruses such as urging them to buy gift cards.

Hogan began working with AARP to educate the public about scams after hearing its volunteers present at a conference. "What I appreciate most about them is that they have some volunteers who have themselves been victims of scams," he says.

Cautionary tales are important because making people whole after the fact is difficult.

"The percentage of people recovering their money is pretty low," Hogan says. Many older adults are reluctant to admit that they have been scammed. "They talk about the shame, that they should have been smarter. They don't want their family members to know and think that they can't take care of themselves."

AARP Connecticut volunteers Richard and Patricia Bright, of Seymour, who give fraud- prevention presentations, make sure that the blame goes squarely on the scammers. "We get a lot of parking lot confessions, where someone comes up to us afterwards and says, 'I was a victim, but I was too embarrassed to admit it,'" says Richard, 74. "We tell them that they have nothing to be embarrassed about—that a horrible person did something horrible to them," says Patricia, 72.

Ann Hardie is a writer living in Atlanta.

AARP Fraud Frontiers: Our Susceptibility to Fraud
For More on Fraud