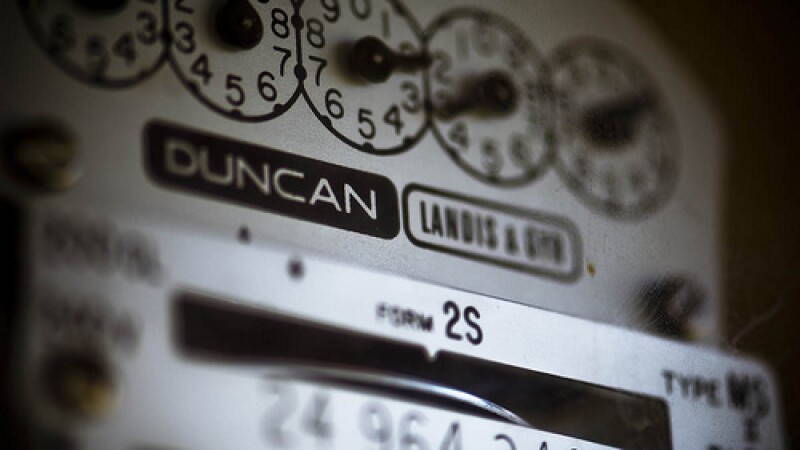 The full results of the report can be found online as well.

A new AARP survey on the experiences of registered Connecticut voters age 50-plus with the state's deregulated utility market reveals a majority support stronger consumer protections. The results also show 75% of Connecticut voters age 50-plus are concerned about their electricity costs increasing

According to the survey, 84% of voters agree Connecticut should do more to protect customers from third-party electric suppliers. Agreement is widespread regardless of political affiliation with more than eight in ten Democrats (85%), Republicans (81%) and Independents (84%) expressing agreement.

In addition, voters overwhelmingly oppose allowing suppliers to automatically enroll and automatically re-enroll consumers into energy plans without prior consent.


87% believe third-party electric suppliers should not be allowed to automatically re-enroll their customers without prior written consent with Democrats (85%), Republicans (88%) and Independents (89%) equally likely to oppose this practice.
87% oppose allowing towns to automatically enroll town residents as a group with a third-party electric supplier without prior written consent. While more than eight in ten voters oppose this regardless of political affiliation, Independents (90%) are more likely than Democrats (83%) and Republicans (87%) to oppose it.
82% support legislation requiring third-party electric suppliers to ensure the rates they charge their re-enrolled customers never exceed the rates charged by Eversource and UI with Democrats (85), Republicans (82%) and Independents (83%) expressing support.
"AARP has worked for over a decade to address and rectify the fraud, misleading advertising and unscrupulous practices that has plagued and undermined Connecticut's deregulated third-party electric market place," said John Erlingheuser, AARP Connecticut advocacy director. "Regardless of how they vote, it is clear consumers want and expect new legislation with stronger protections from abuses in the residential electric supply market."

"Connecticut families pay far too much for electricity as it is, and no one can afford to waste an extra penny on a bad energy deal," said Attorney General William Tong. "This industry needs strong scrutiny and oversight to make sure vulnerable customers are not being overcharged, and each and every consumer is paying the lowest possible rate."

Rep. David Arconti (D-Danbury), House Chair of the Energy and Technology Committee, added, "For far too long, regulatory policies have attempted to address third-party suppliers' issues that have been negatively impacting consumers statewide. The results of the survey conducted by AARP prove that consumers are aware of unfair and predatory practices. I stand in support of Connecticut consumers who deserve a clear understanding of charges and surcharges on their utility bills. Our legislative committee is committed to working with all parties involved and finding alternatives to the many concerns that have been raised."

Acting Consumer Counsel Richard E. Sobolewski said, "The evidence is clear--Connecticut consumers are being harmed by the third-party supplier market. There is no appetite among consumers for municipal aggregation and more robust consumer protections are needed to protect consumers from auto-renewals and other practices of electric suppliers. Connecticut households have overpaid nearly $240 million to electric suppliers over the past five years. This is unacceptable."

"The experiences expressed in this survey echo what consumers are telling AARP volunteers all over the state," said AARP volunteer Rich Bright. "I encourage our legislators and regulators to continue reigning in the third-party supplier practices to make this system more consumer friendly."

In 2000, in an effort to bring down electricity prices and provide innovative services, Connecticut "deregulated" its retail electric market, or opened it to competition. This allowed residential customers to choose their electric supply from a third-party electric supplier or remain on their electric utility's standard service default rate, which changes each January 1 and July 1 through a procurement process with regulatory oversight. Not only has deregulation cost electric consumers more money, but it has also failed to bring meaningful innovation into the electric market.

From 2015 through 2019, Connecticut consumers using third-party electric suppliers paid an estimated $240 million more than consumers on electric utility standard service. The victims range across the economic spectrum, although notably many of the customers who are losing money through the confusing system of third-party suppliers are already struggling to pay their electric bills and simply cannot afford unfair and unscrupulous overcharging.

Despite the enactment of robust consumer protections by the Connecticut Legislature in 2014 and a first-in-the-nation variable rate ban in 2015, consumer harm in the residential retail choice market persists. The agency tasked with regulating third-party electric suppliers – the Public Utilities Regulatory Authority (PURA) – has conducted numerous enforcement proceedings investigating the marketing practices of individual suppliers yet consumer harm is still rampant.

Survey results are from an AARP commissioned telephone survey of 1,015 Connecticut registered voters age 50 and over conducted between November 21, 2019 and December 5, 2019. The survey has a margin of error of plus or minus 3.1 percent.