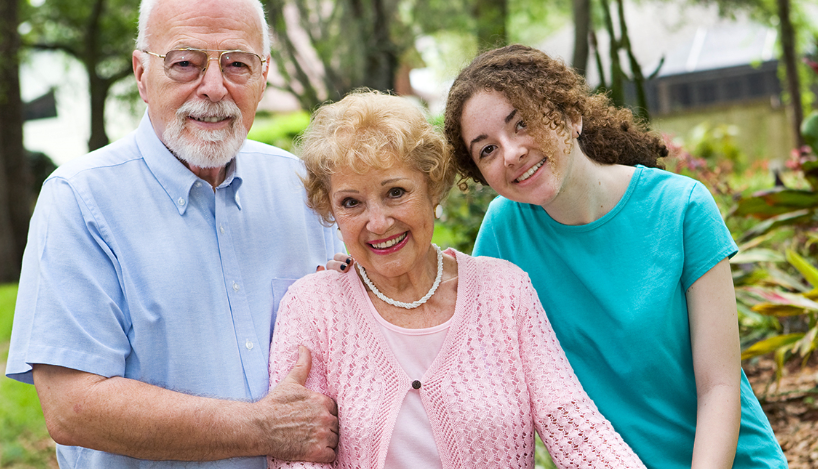 In 2001, Meari Avery, 69, left her job as a psychiatric nurse in Denver and moved home to Connecticut to be closer to her mom as she aged.

Avery's stepdad had died unexpectedly of a heart attack the year before, and at first, her mom just needed help with small things, such as reviewing her medications and paying bills.

Eventually, it became "all-consuming." After her mother was diagnosed with vascular dementia, Avery decided to move in with her in 2010. She was still working full-time as a nurse, and the juggling act took a toll.

"Even when you're at work, unless there's someone with them, you're worried about [them]," says Avery, whose mother died in 2015. Avery, of West Haven, now helps AARP with advocacy work and caregiving presentations.

AARP Connecticut is highlighting the experiences of Avery and other caregivers—along with key resources—to mark National Family Caregivers Month. Expanding support for caregivers will also be a key AARP priority during next year's legislative session in Hartford.

"Family caregivers are the backbone of Connecticut's long-term care system," says Anna Doroghazi, AARP Connecticut's associate state director of advocacy and outreach. "It's these family caregivers that allow folks to be at home, where they want to be, as they age."

The pressure on Connecticut's family caregivers is likely to grow as the state's population ages. Nationally, there were 38 million caregivers providing an average of 18 hours of care per week in 2021, according to AARP data.

For Fran Sinish, 74, caregiving has been an integral part of her life for decades—ever since her 40-year-old son Andrew was diagnosed with spinal muscular atrophy, a neuromuscular disorder, as a toddler.

"This is what I do," says Sinish, who lives in Stratford with her husband and son. Andrew qualifies for a personal care aide, paid by Medicaid, for 56 hours a week. But Sinish and her husband fill in the many gaps on weekends and evenings.

A mental, financial toll

Caregivers like Sinish help their loved ones with basic daily needs, such as eating, dressing, bathing and toileting. They also manage medications, pay bills and provide transportation.

The emotional and economic toll of caregiving can be overwhelming. Thirty-six percent of family caregivers characterize their situation as highly stressful, according to a 2020 report from AARP and the National Alliance for Caregiving.

"A lot of caregivers say that one of the biggest challenges they face is having enough time to provide care for their loved ones, but also to continue having a job or taking care of dependent children," Doroghazi says.

In the 2024 legislative session, AARP Connecticut will push the General Assembly to allow workers to use paid sick days for caregiving in more cases and to expand the number of businesses required to offer paid sick days.

Doroghazi says they will also press lawmakers to pass a state tax credit for family caregivers, which could help offset some of the financial costs associated with taking care of an ailing loved one. Other states, including North Dakota and Oklahoma, have enacted caregiver tax credits. Some target specific groups, such as veterans, or specific expenses, such as home modifications.

Avery considers herself lucky when it comes to the costs of caregiving. Her mother was able to get financial assistance from the U.S. Department of Veterans Affairs as the spouse of a veteran, as well as support from Meals on Wheels. For a year, Avery hired an art therapist to visit her mother weekly, a service covered by Medicare.

"I really wanted to try to create the best environment possible for [my mother] to have a life that she enjoyed," Avery says.

In her presentations, Avery emphasizes the need for caregivers to get a respite, whether it's in the form of in-home help or bringing a loved one to an adult day center. She leaned on a support system of close friends to get through her hardest days.

"Having people to talk to made all the difference," she adds.

To find Connecticut-specific caregiving resources, go to states.aarp.org/connecticut/caregiver-resources. To schedule an AARP caregiving presentation for your community group, send an email to ctaarp@aarp.org.

Michelle Cerulli McAdams is based in Massachusetts and has written for AARP Bulletin for nine years. She covers health, medicine, politics and policy.
AARP Caregiving Tools Explained
For more on caregiving