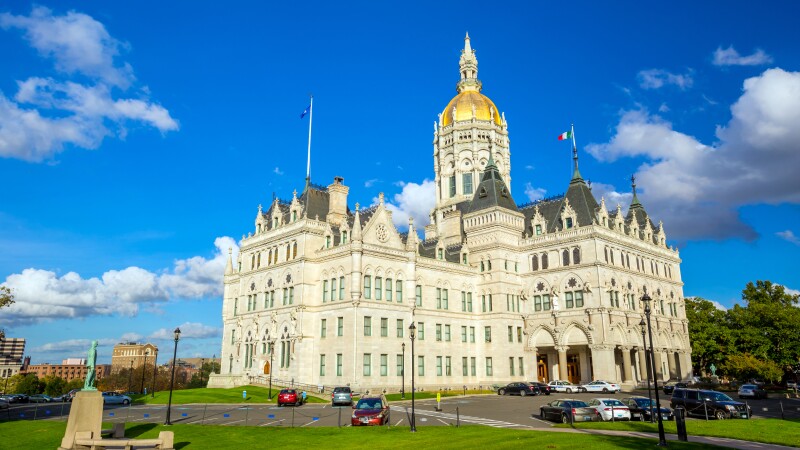 AARP Connecticut is in communities across the state working with residents and elected officials to make our state a great place for people of all ages to call home. We are advocates on legislative issues that impact families such as caregiving, financial security, independent living, healthcare, utilities and prescription prices. We provide valuable educational resources and information to help people protect themselves from fraud and scams; take charge of their life so they can live their best life now and in the future; in their job search or transition to a new career; and more.

We were successful in passing and defeating important legislation that will benefit residents as Connecticut navigates its way out of a challenging period. There were difficult decisions to be made, but we are encouraged to see legislators and Governor Lamont recognize the best way to serve Connecticut's aging population is through supporting their ability to make our state home.

Our work continues toward victories on remaining key issues affecting residents, including the high cost of prescription drugs, protecting utility customers from deceitful third-party electric suppliers, eliminating the potential for age discrimination in the job search, and more. We urge all sides to keep the residents and principles that make Connecticut the state we love top of mind.

A summary of the legislation AARP worked on in 2019:

State Budget
H.B. 7424: An Act Concerning the State Budget for the Biennium Ending June 30, 2021, and Making Appropriations Therefor, and Provisions Related to Revenue and Other Items to Implement the State Budget
AARP Connecticut worked with legislators on a state budget that kept promises made in previous years and did not place a disproportionate financial burden on Connecticut's older residents. The budget:
Does not include an asset test for the Medicare Savings Program, which was proposed by the Governor;
Does not include the Governor's recommended repeal of the new tax exemption for social security, pension and annuity income;
Continues support home and community based services.
Caregiving
S.B. 1: An Act Concerning Paid Family and Medical Leave
AARP Connecticut worked with legislators and a variety of consumer advocates on legislation creating a paid family and medical leave program in Connecticut that provides workers with an option to take up to 12 weeks of paid time off to heal, bond with a child or provide care to a loved one. The public insurance program, administered by a quasi-public entity, will be funded via a 0.5% payroll tax deduction for all workers.

S.B. 832: An Act Concerning Registries of Persons Found Responsible for Assaults or Other Abuse, Neglect, Exploitation or Abandonment of Elderly Persons or Persons with Disabilities
The passage of this bill will help anyone looking to hire in-home care with access to a searchable database of perpetrators of crimes and other substantiated abuse, neglect, exploitation or abandonment of elderly persons or persons with disabilities. The legislation also requires the formation of a working group to raise awareness of such databases.

S.B. 804: An Act Concerning a Community Ombudsman
This legislation will create a Community Ombudsman program to investigate claims of abuse in home and community based settings.

Utilities
H.B. 6239: An Act Concerning Electric Suppliers, Direct Billing and Clean Energy Facilities
Defeated the legislation that would have allowed deregulated third-party electric suppliers to directly bill for their services, which the regulated electric companies currently handle.

S.B. 469: An Act Requiring the Public Utilities Regulatory Authority to Study Performance Standards and Minimum Staffing and Equipment Levels for Electric Distribution Companies
Supported the passage of this legislation that requires the Public Utilities Regulatory Authority (PURA) to study performance during emergencies and related staffing, and infrastructure issues for electric distribution companies, and report the study to the Energy and Technology committee by January 1, 2020. The legislation will lead to quicker response times by utilities after weather related incidents.

S.B. 847: An Act Concerning the Regulation of Voice Service Providers
Defeated this legislation to eliminate the Public Utilities Regulatory Authority's (PURA) regulatory oversight of Frontier. The bill would have allowed Frontier to increase basic rate charges at their discretion; eliminate consumer protection measures and free directory assistance as well as the obligation of phone companies to maintain databases of subscriber listings; and replace tariffs with price lists.

H.B. 7152: An Act Accelerating the Deployment of 5G Wireless Facilities
Supported passage of the legislation that requires various state agencies to jointly develop licensing agreements, forms and fee structures for 5G providers to use state-owned property for siting infrastructure. This legislation will quicken the deployment of 5G communication technology across the state.

Voting
H.J. 161: Resolution Proposing an Amendment to the State Constitution to Allow for Early Voting
Supported the resolution that allows for a constitutional amendment referendum permitting early voting. The resolution will need to pass again in 2021 in order to get on the ballot in 2022.

Financial Security
H.B. 6996: An Act Extending the Ezequiel Santiago Foreclosure Mediation Program Until June 30, 2023
AARP Connecticut was instrumental in the creation of the program that is an alternative to foreclosure for certain homeowners and supports the passage of this bill that will extend it for an additional 4 years.

We believe it is important to give everyone a voice and provide information that is relevant to them. We want to be a part of your community and welcome any suggestions, feedback and invitations to participate in organized events we may not be aware of quite yet. If you are interested in sharing your experiences, AARP can help. For more information on volunteering call AARP Connecticut toll free at 1-866-295-7279, or email ctaarp@aarp.org.