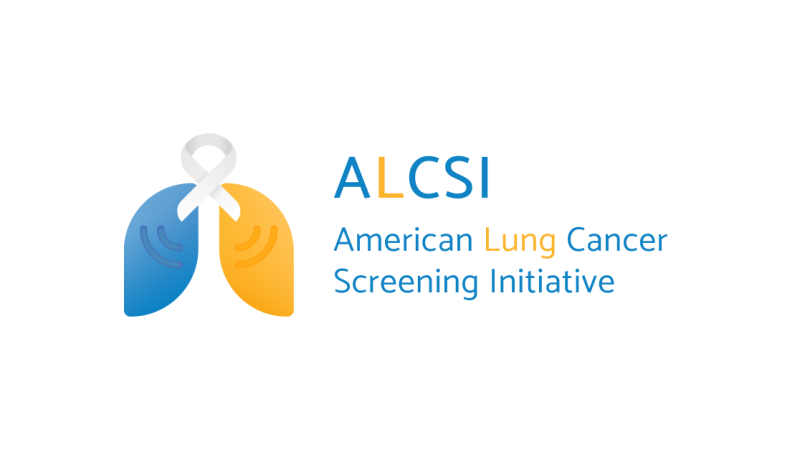 The following guest post was submitted by Angela Zhou, the lead outreach coordinator for the American Lunch Cancer Screening Initiative.

Lung cancer is the second most common cancer and the leading cause of cancer-related death in the United States. In 2021, it is estimated that over 130,000 Americans will die from lung cancer. [1] This is mostly due to the fact that lung cancer symptoms typically do not appear until the cancer has already spread to other areas of the body. As a result, the majority of lung cancers are diagnosed at a late stage, when they are more difficult to treat and the prognosis is poorer.

One of the best ways to combat this disease is to detect it early. If you are at high risk for lung cancer, it is recommended that you receive annual low-dose computed tomography (LDCT) screenings to try and detect the disease at an earlier stage. However, only 5.7% of all individuals at high risk for lung cancer in the U.S. are getting screened.

Screening is the process of getting tested for a disease before any symptoms appear or when there is no history of the disease. The standard for getting screened for lung cancer involves using a LDCT machine. It works by taking detailed 3D images of the chest to find smaller tumors that a traditional x-ray scanner may miss.

Currently, annual lung cancer screening is recommended by the U.S. Preventive Services Task Force for individuals who identify with all of the following factors: [2]

Between 55 and 80 years of age, AND
Have at least a 30 pack-year smoking history, AND
Currently smokes or has quit smoking in the last 15 year
Although tobacco usage is a large risk factor in the development of lung cancer, not all lung cancers arise from smoking. A 2020 research study found that lifetime never-smokers account for 16% of U.S. lung cancer deaths among women and 11% among men. [3] The reason for the development of lung cancer in never-smokers is still being heavily researched, however, some secondary risk factors may include exposure to radon gas, asbestos, second-hand smoke, and air pollution.

The American Lung Cancer Screening Initiative (ALCSI) is a 501(c)(3) non-profit organization that works to spread awareness around both lung cancer and lung cancer screening. ALCSI hosts informative webinars for the general public, where you can come to learn more about lung cancer and lung cancer screening, as well as receive answers to any questions you may have. You can find more information about ALCSI and their upcoming webinars at www.alcsi.org.

[1] American Cancer Society, 2021
[2] Moyer, V. A. (2014). Annals of Internal Medicine, 160(5), 330–338.
[3] Lariscy, J. T., Hummer, R. A., & Rogers, R. G. (2020). Annals of Epidemiology, 45, 5–11.