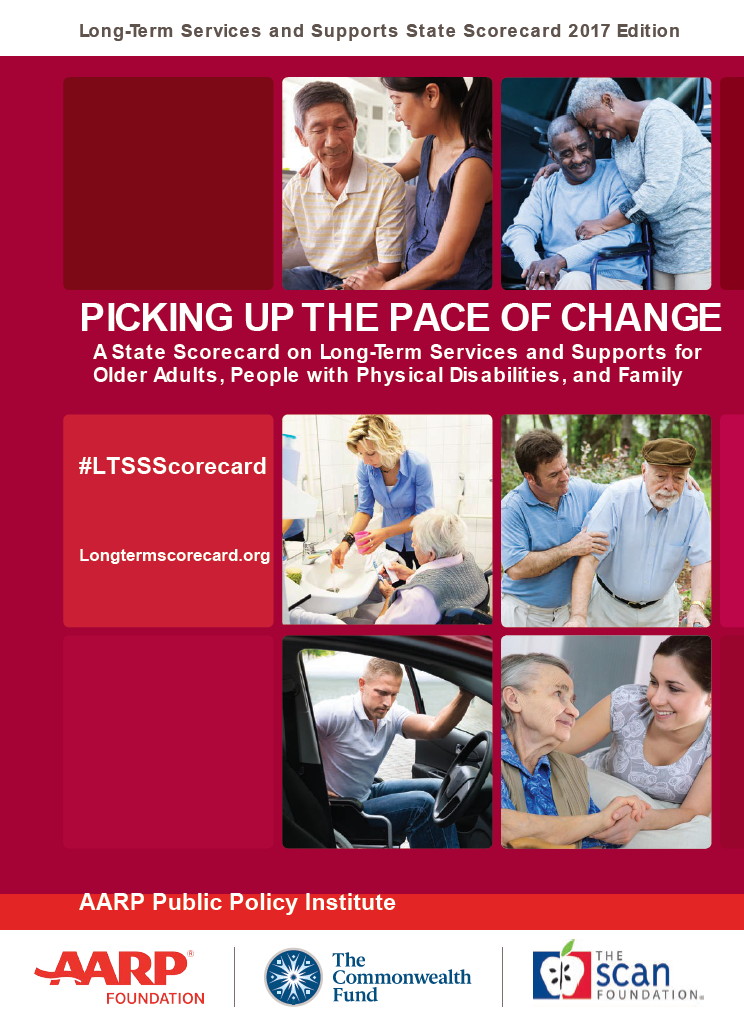 Years of bipartisan cooperation between legislators, businesses and advocacy organizations on ensuring the key support systems are in place for Connecticut's older residents and people with disabilities has produced some progress in meeting important long-term care needs. This, according to a new, comprehensive state-by-state Scorecard report from AARP with support of the nation's leading organizations behind quality long-term care, The Commonwealth Fund and SCAN Foundation.

However, state budget proposals and the compounding of detrimental cuts to previously thin support services threaten to reverse any gains for Connecticut's middle and lower class residents.

"More than one in four residents in Connecticut – already the seventh oldest state in the nation – will be 60 or older by 2030," said Nora Duncan, AARP Connecticut state director. "A continuance of the aging demographic trend will place even more pressure on the state's long-term care system, which should send a powerful message that now is the time to invest, not retreat, from cost-effective home and community based services."

Picking Up the Pace of Change: A State Scorecard on Long-Term Services and Supports for Older Adults, People with Physical Disabilities, and Family Caregivers – the third in a series of reports – ranks each state overall and on 25 specific indicators in five key dimensions: affordability and access; choice of setting and provider; quality of life and quality of care; support for family caregivers; and, effective transitions between nursing homes, hospitals and homes.

"The best way we can meet the promises to, and demands of, our aging population is through support of family caregivers and services at home, like the Connecticut Home Care Program for Elders," added Duncan. "On average, nearly three individuals can receive care at home for the same cost as one person in a nursing home. Without investment in home and community-based services, Connecticut's overreliance on nursing home care will strain an already bleak budget outlook."

Some of the budget decisions in recent years that have impacted the programs that save millions of dollars in nursing home care include:

• 2009 New Copay added to CT Home Care Services for Elders
• 2011 Copay increased (7%)
• 2015 Copay increased again (9%)
• 2015 State-funded home care for seniors at risk of nursing home care CLOSED
• 2015 Alzheimer's respite care cut
• 2016 Alzheimer's respite care cut AGAIN
• 2017 $6 Million in Aging-in-Place funding CANCELLED
• 2017 Elimination of care for seniors at risk of nursing home care
• 2017 Enrollment Cap and waitlist proposed for CT Home Care services for vulnerable seniors at nursing home level of need

Governor Malloy has suggested even deeper cuts to senior programs in his most recent budget proposal:

• Elimination of Community First Choice programs that provides personal care assistance to frail seniors and people with disabilities who want to live independently in the community.
• Elimination of fast track to help seniors qualify for services under the home care program
• Additional cuts to the Alzheimer's Respite Care for family caregivers
• Additional cuts for prescription drugs

Long-term care (also called long-term services and supports) is a diverse set of services designed to help older people and those with disabilities; services can be provided in a person's home, in a community setting such as an adult day center, or in a group residential facility like a nursing home.

The full state Scorecard, along with an interactive map of state rankings and information, is available at www.longtermscorecard.org.