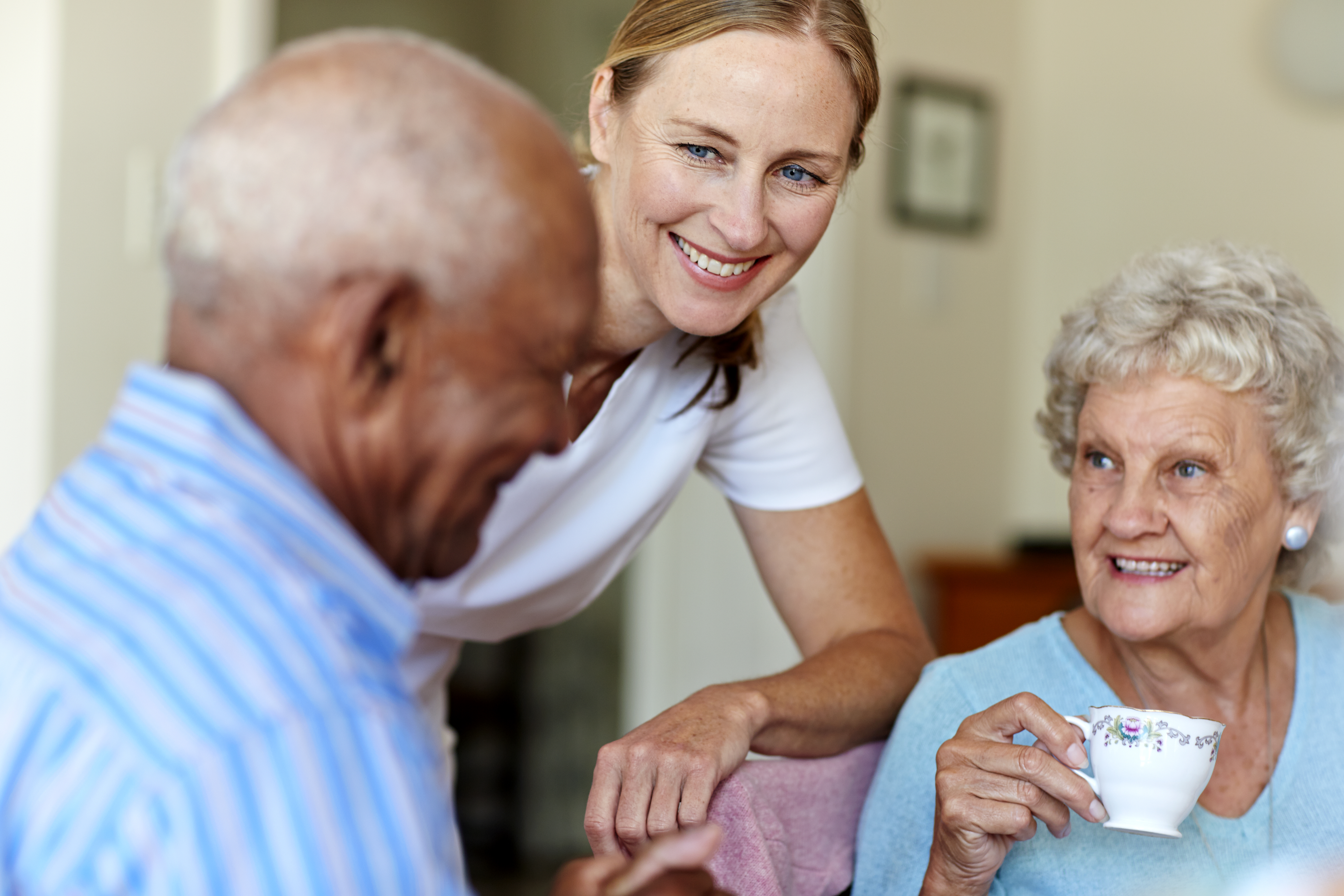 The complaints state Rep. Jane Garibay (D-Windsor) received from her constituents with loved ones in nursing homes were alarming.

Among them: photos and video of a woman parked in a chair all day, crying about her painful bedsores; a daughter's account of her father ringing the bell from his bed for three hours, trying to get help going to the bathroom, only to be ignored and humiliated.

Although some nursing homes offer quality care, others make millions of dollars while neglecting patients, says Garibay, cochair of the General Assembly's Aging Committee. Consumers looking for a nursing home have no idea about a facility's finances and corporate structure, she says.

That will change under a new law that requires nursing homes to provide easy-to-read financial snapshots, which the state will post on the Department of Social Services website starting in 2024. The bill also requires facilities to disclose whether they are owned by a private equity firm or real estate investment company, and to report to the Connecticut State Long Term Care Ombudsman any involuntary patient discharges.

It's about "transparency, accountability and support," Garibay says.

In an email, Matthew V. Barrett, CEO of the Connecticut association of nursing home and assisted living facilities, said the new law's requirements should help consumers understand the industry's financial and ownership reports. He says the industry is under severe financial pressure because of inflation, staffing shortages and inadequate federal reimbursement rates, but he expects improvement as the workforce stabilizes.

New rules for in-home care

The bipartisan bill—sponsored by the Aging Committee—passed unanimously in the House and Senate. AARP Connecticut supported the legislation, among other measures in the 2023 session.

The new law will also provide more oversight for the rapidly growing homemaker-companion industry, which provides nonmedical, in-home assistance and supervision.

With more older adults seeking to stay in their homes as they age, there are now more than 900 homemaker-companion agencies statewide, up from 380 firms a decade ago, says Anna Doroghazi, AARP Connecticut's advocacy and outreach director. The explosion of homemaker agencies with little regulation has led to some abuses, she says.

Under the new law, oversight will be transferred from the state Department of Consumer Protection to the Department of Public Health. There will be stricter requirements for state registration and patient service plans and a clearly communicated process for consumers to file complaints.

Alma Hernandez, a real estate agent who lives in Ellington, hired an agency to care for her father in 2019. The worker they sent passed out from a drug overdose in her father's bedroom in his South Windsor apartment and died on the way to the hospital. Her father, who had vascular dementia and has since died, wandered into the street.

"If someone had told me before that this could have happened, I wouldn't have believed it," says Hernandez, who filed a complaint with the state and testified before the legislature about her experience. She applauds the new law, but believes lawmakers should also mandate drug testing.

Doroghazi was buoyed by the strong support for the measure. "It was exciting to see at a time when very few things are bipartisan," she says.

Cristina Rouvalis is a writer based in Pittsburgh.

How to Pick a Nursing Home
For more on long-term care