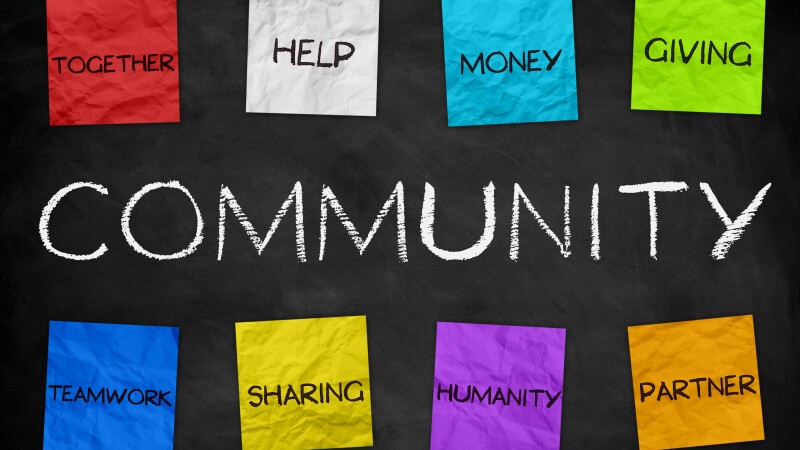 AARP Connecticut has selected five awardees for its third Livable Communities Grant Program dedicated to fund quick-action projects in Connecticut communities that will help make immediate improvements or jumpstart long-term progress that will support residents. AARP Connecticut funded seven projects in 2019 and four in 2018, the first year of the program.

AARP Connecticut launched the Livable Communities Grant Program, a local expansion of the national AARP Community Challenge initiative, to provide nonprofit organizations and municipalities in Connecticut with up to $4,000 for projects that aim to help neighborhoods, towns and cities become great places for people of all ages. The program is open to incorporated organizations that are 501(c)(3) or 501(c)(4) non-profits and Connecticut government entities. The 2020 grantees are:

Bethel Public Library
Bethel Public Library will use the grant to install permanent, accessible tables on the front lawn of the library to provide community members with new options for safely using the library's Wi-Fi and participating in community programming. The tables will also be available for diners of local restaurants within a short walking distance of the library lawn to use.
Connecticut Housing Partners
With this grant, Parkside Gables, an affordable housing community in Stamford, will create two community spaces for residents: a community computer center that will help residents access educational training opportunities, resources, benefit enrollment, and social connection; and an outdoor garden space with four raised bed gardens.
Groton Library Circle of Friends
The grant will help the Groton Public Library will create the Library Book Bike and Mobile Information Kiosk, a custom-built tricycle with attached trailer box that can hold up to 600 pounds of library items, including Wi-Fi hotspot, books, foldout table, electronics charging station, pamphlets, and flyers. The initiative will increase the public library's presence at farmer's markets, sporting events, beaches, daycares, nursing homes, and Senior Centers.
New Britain ROOTS
This project will allow students in the ROOTS' City Growers Youth Program to install 16 accessible raised bed gardens at the homes of low-income seniors in New Britain. Following installation of the raised bed gardens, City Growers Youth and the ROOTS' garden manager will continue to work with the recipients of the 16 raised beds to ensure they have a successful growing season.
Reliance Health
This grant will allow Reliance Health to purchase tablets and tablet covers so older adults with mental health conditions can stay safely connected to peers, recovery groups, educational opportunities, relatives, and friends.
"Communities throughout Connecticut are doing great work to make sure that people of all ages are included, engaged, and valued," said Nora Duncan, State Director of AARP Connecticut. "2020 has been a difficult year for so many people, but we were encouraged to receive a record number of applications for the Livable Communities Grant Program and learn more about the creative work that nonprofits and municipalities are doing in every corner of the state."

Projects can range from small, short-term activities to larger, permanent solutions, but they must be completed within 12 months of receiving the grant. Grant requests were evaluated for projects with a focus on enhancement in one or more of the following areas:

Affordable and accessible housing options for residents 50+
Delivery of services to help residents 50+ age in the setting of their choice
Pedestrian and bike infrastructure (sidewalks, amenities for walkers, public art, safe street crossings, navigation, etc.)
Public Transportation
Fostering intergenerational and multi-cultural connection
Financial security for low income residents 50+
Socialization and fostering community connection for older residents
Education and awareness about LGBTQ elders
Community accessibility for disabled residents
Responding to the COVID-19 pandemic
In August, AARP announced it will fund 184 projects across the country in 2020, including three in Connecticut, as part of its fourth annual AARP Community Challenge grant program. As part of the initiative, AARP awarded grants for 159 projects in 2019, including two in Connecticut; 129 in 2018 with three in Connecticut; and 88 in 2017, including one in Connecticut. Visit www.AARP.org/CommunityChallenge to learn more about the program and awardees.

AARP's nationwide Livable Communities initiative also provides resources and publications to encourage local action such as the Roadmap to Livability and the AARP book-series Where We Live: Communities for All Ages. To learn more about AARP's livable communities work in communities across the country please visit www.aarp.org/livable .