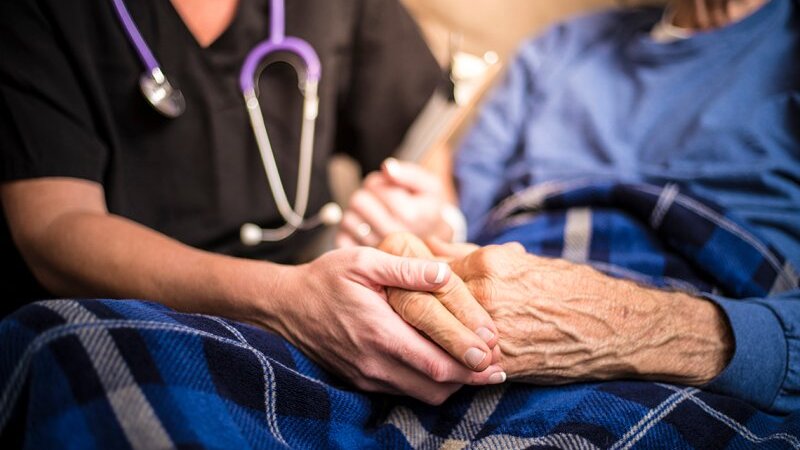 AARP is pleased with portions of Governor Lamont's plan for ARPA Funds, but sees opportunities for additional investments in Home and Community-Based Services

AARP is encouraged by promising aspects of Governor Lamont's proposal for allocation of funds coming to Connecticut via the American Rescue Plan Act of 2021 and will continue to evaluate the full details.

We are very pleased Governor Lamont reviewed recommendations for enhanced FMAP (Federal Medicaid Assistance Percentages) spending on home and community based services in a letter sent on April 15, 2021, and decided to include some of our suggestions related to family caregivers. The pandemic has taken a tremendous toll on family caregivers, with nearly half reporting it led to a negative impact on their own mental health and on the individual for whom they cared. We strongly support the Governor's proposed $3 million investment in caregiver respite.

We support the Governor's proposed incentive payments for direct care nursing home staff, as well as his $20 million allocation for capital improvement upgrades at nursing homes. We are especially pleased that the Governor is incentivizing nursing homes to consider "Green House" features in their renovations. This innovative model emphasizes community and social connectivity, a clear priority based on all we have learned from this pandemic. We would have liked to see more attention paid to home and community based services, but the stage is now set for the Connecticut General Assembly to consider how caring for seniors and people with disabilities will, and should, look like in the future.

AARP also supports Governor Lamont's broadband policy, and his ARPA recommendations that includes $39.5 million for the broadband and internet infrastructure needed to bring more affordable high-speed internet to families for work, school, telemedicine and social connectivity.

Below is the letter sent by AARP Connecticut to Governor Ned Lamont on April 15, 2021.

April 15, 2021

Dear Governor Lamont:

AARP Connecticut, on behalf of our nearly 600,000 members and all older Connecticut residents, urges you to take advantage of new federal resources to expand access to in-home and community-based care. With nearly 4,000 COVID-related deaths occurring in Connecticut's nursing homes, 49 percent of deaths in our state, this help is urgently needed.

On March 11, 2021, President Biden signed into law the American Rescue Plan Act of 2021 (ARPA), a comprehensive COVID-19 relief bill that includes enhanced funding for Medicaid home and community-based services (HCBS). Specifically, ARPA establishes a temporary enhanced state FMAP (federal matching percentage) for state Medicaid HCBS expenditures from April 1, 2021 to March 31, 2022. ARPA stipulates that the enhanced FMAP must be used to supplement (not supplant) current state HCBS spending, and to enhance, expand, or strengthen home and community-based services under Connecticut's Medicaid program.

We know that the vast majority of Connecticut residents want to get care in their homes and communities. That is why AARP urges Connecticut to take advantage of this unique opportunity to use this increased funding to supplement existing state HCBS efforts. Specifically, these funds could be used to:

Reduce or eliminate HCBS waiver waiting lists. According to the Kaiser Family Foundation, more than three-quarters of states report an HCBS waiting list for at least one Medicaid HCBS Waiver target population, totaling more than 800,000 people nationwide who desire to receive care in their homes and community. Unfortunately, the national average for time spent on a waiting list is 39 months across all waivers with waiting lists, an unacceptable barrier for individuals who desire to receive care in their home and communities. As of March 2021, Connecticut had more than 3,300 individuals on waiver waiting lists.
Expand the Money Follows the Person program to allow beneficiaries to transition out of facility-based care and back to their community. The temporary funding provided during the enhanced FMAP term can include intensive case management services for individuals currently residing in nursing homes who desire to return to the community. Connecticut has successfully transitioned more than 6,500 individuals from institutions to community settings through the Money Follows the Person program since 2009.
Expand funding for programs to allow HCBS beneficiaries to physically adapt or modify their homes to accommodate their functional limitations and to access assistive technology software, equipment, or products that can help them improve, increase, or maintain specific functional capabilities.
Increase Connecticut's capacity to assess the needs of family caregivers who care for their loved ones, including identifying at-risk family caregivers before they burn out or compromise their own physical and mental health.
Develop or expand funding for respite care services to allow family caregivers to take a break from their caregiving duties. Respite care services should be offered in a wide range of settings, and be available to family caregivers who would not otherwise qualify for publicly funded respite services.
Increase access to family caregiver services such as education and training, counseling, support groups, and legal consultations, to delay or decrease the likelihood of a loved one's need to seek care in a long-term care facility.
Expand Aging and Disability Resource Center No Wrong Door Services, to assist beneficiaries in navigating and obtaining the HCBS needed to age in place.
Expand funding for additional services that support HCBS, such as personal care supports, conflict-free care management, adult day services, and other caregiver support services. Services should be offered in a range of settings, including supportive housing and adult day centers.
Finally, we urge Connecticut to engage the public and community partners as you consider how to apply the FMAP increase, and ensure that decision making remain transparent in all steps of the process. With so many people in Connecticut needing home and community based care, we believe that quickly leveraging these additional resources will significantly improve the lives of many of our fellow Connecticut residents. Thank you for your prompt attention to this issue. We stand ready to help in any way that we can.

Sincerely,

Nora Duncan
State Director