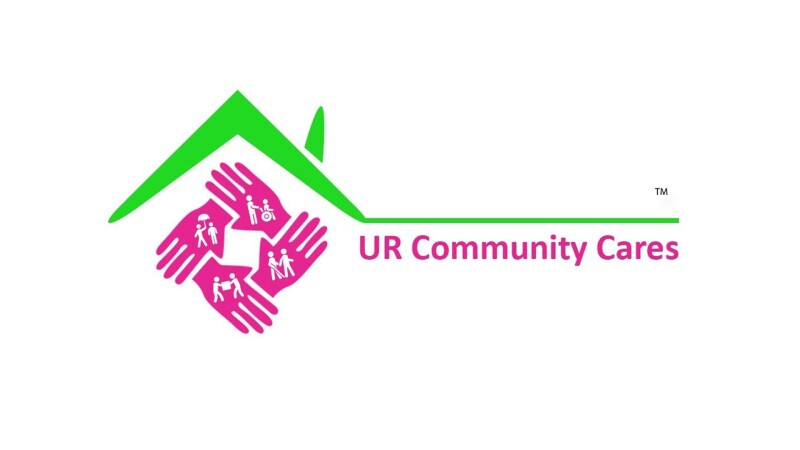 By Michelle Puzzo, President, UR Community Cares, Inc.

As a physical therapist, I have met many elderly clients who snicker and joke "not the Golden Years, more like the Rusty Years."

I have fond memories of watching The Golden Girls TV show – where I'd hear Betty White and her co-stars wittily discuss signs of aging that aren't always pleasant, such as hair in one's ears and incontinence. Unfortunately, the realities of aging aren't always as light as TV shows portray. Due to burning nerves from walking or aching muscles when transferring from a chair, many seniors begin to believe that their longevity is more of a curse than a blessing. Additionally, for many, the original joy of retirement can turn into fear and loneliness due to isolation and health issues.

The past 20 years of driving from town-to-town as a physical therapist to treat seniors in their homes has helped me realize many people who are living independently have similar needs. While modern medicine and preventative care have allowed people to live longer than they expected, home safety is critical in helping prevent in-home falls.

Stairs are an example of a big safety concern - common household tasks such as carrying laundry or boxes up/down stairs, taking out the trash or accessing bedrooms can pose an enormous challenge. To help alleviate some of these risks, we developed innovative digital technology to create an in-home support platform.

In February 2019, I collaborated with M.D. Birmingham (fellow UCONN alumni entrepreneur) to form the UR Community Cares, Inc. ™ (UCC) charity. With M.D.'s technology knowledge and my medical background, we were able to create a digital platform that seamlessly connects residents across Connecticut's 169 towns. Our no cost, intergenerational platform virtually connects volunteers (age 15+) to community members in need (age 70+ and/or age 18+ with a physical disability) in the same town.

Our 501(c)(3) provides free technology that allows each Connecticut town to take the lead of connecting their residents. We plan to grow nationally so every state has the same opportunity to empower people to engage in their community, help others and be kind.

Our goal is to find one Connecticut Hometown Hero – a volunteer who is passionate about improving the quality of life for those in need in their community – in every town. Our Hometown Heroes will help identify community members in need and local volunteers that would like to join UCC. They can assist those who may have difficulty navigating computers to enroll online at www.URCommunityCares.org as well as find businesses that would like to donate to the organization so we can continue to expand our services.

Registering is easy and takes less than five minutes. Community Deeds – tasks performed by a volunteer to help community members with housework, yardwork and/or be a companion – are scheduled after a background check and both the volunteer and community member being verified in the UCC system. Volunteers can select the tasks they're able to help with, such as organizing, cleaning or providing respite care as a companion. Active volunteers within each town are vital as the demographic of those in need is growing.

Sign up today to be a pioneer and help UCC revolutionize how towns can now connect to change the future of those "aging in place." Community members will be saying "thank you for being a friend" to our Hometown Heroes in 2020! If you are interested in donating UR time and/or money to our organization or would like additional information please feel free to email Michelle Puzzo at engage@urcommunitycares.org.

Michelle Puzzo graduated from the University of Connecticut in 1998 with her BS in Physical Therapy, and has worked as a PT for the last 20 years. Michelle has written two children's books. She has combined her passions and founded UR Community Cares, Inc. with M.D. Birmingham to connect communities.