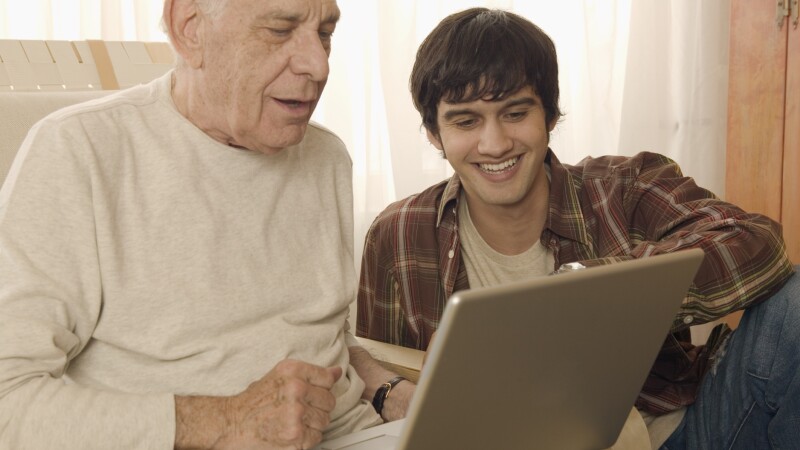 AARP Connecticut to Host Live Tele-Town Hall to Discuss Necessity of High-Speed Internet

Affordable and reliable high-speed internet is no longer a luxury, it is a necessity. For too many Americans, access to the high-speed internet they need is not available where they live. New long-term help is now available for Americans who are struggling to afford the high-speed internet services they need to stay connected to family members, friends, health care providers, work and so much more.

Applications for the Affordable Connectivity Program (ACP), a $14.2 billion federal program created late last year as part of the bipartisan infrastructure bill, are now being accepted. The ACP provides eligible recipients a discount of up to $30 per month for high-speed internet services. It also includes a one-time discount of up to $100 for a laptop, desktop computer or tablet purchased through a participating provider.

In addition to advocating for the Affordable Connectivity Program, AARP Connecticut supports Governor Ned Lamont's proposal to invest in broadband and technology projects that expands and bolsters the state's high-speed internet access, lowers the cost of service, and strengthens digital skills for all residents.

"Access to affordable and reliable high-speed internet is vital for the success of our communities and provides opportunities for people to learn, find jobs, stay healthy, connect with others, and more," said AARP Connecticut State Director Nora Duncan. "It is important for people to review the new ACP program, because some who weren't eligible last year for the EBB program may be eligible now for the important broadband benefits provided by the ACP."

In addition, Duncan will host a live, interactive Telephone Town Hall on Thursday, Feb. 24, at 10 a.m. to discuss details about the Affordable Connectivity Program with Eduard Bartholme, Associate Bureau Chief of Consumer and Governmental Affairs Bureau with the Federal Communications Commission, and Burt Cohen from the Connecticut Office of Consumer Counsel. Listen Live by calling 833-946-1529 or on Facebook.com/AARPCT, vekeo.com/AARPConnecticut.

Connecticut residents who are struggling to get by may be eligible to apply for the ACP, including those who:

Have household income of less than $25,760 for a single-family household or $43,540 for a couple (at or below 200% of the Federal Poverty Guidelines.)
Qualify for the Lifeline program or Medicaid, receive SNAP or WIC benefits, Federal Public Housing Assistance or Veterans and Survivors Pension Benefits.
The ACP modifies and extends the temporary Emergency Broadband Benefit (EBB) program in effect last year as part of COVID-19 relief. More than 8.9 million Americans received support during the EBB's 8-month tenure, nearly 40% of whom were age 50+. Those enrolled in the EBB Program before 6 p.m. on December 30, 2021 will continue to receive their current monthly benefit (up to $50) during the 60-day transition period, which ends on March 1, 2022.

Residents who qualify can apply for the Affordable Connectivity Program now. AARP encourages all Americans who are without access to high-speed internet, or struggling to afford it, to look into the Affordable Connectivity Program today:

Visit aarp.org/ACP for more information
Call: 1-833-511-0311
Text INTERNET to 22777