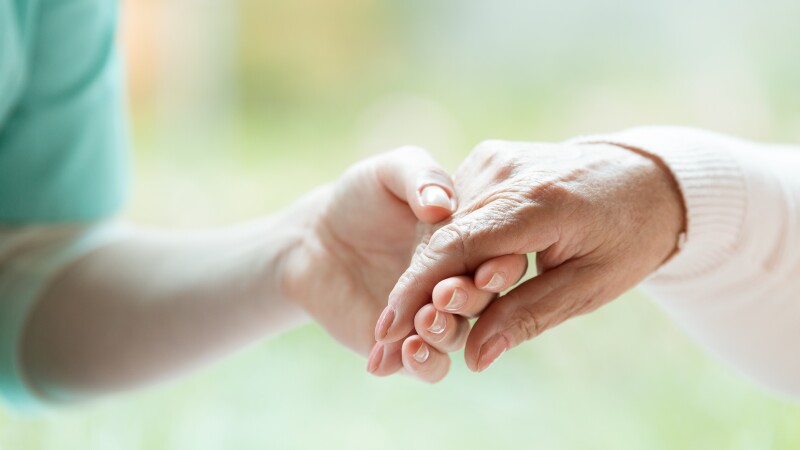 Lawmakers are hearing several pieces of legislation related to nursing homes and long-term care at a joint public hearing of the Aging Committee and Human Services Committee in Hartford today. Advocates from AARP Connecticut, the Center for Medicare Advocacy, Connecticut Legal Services, Greater Hartford Legal Aid and New Haven Legal Assistance, the Connecticut Statewide Family Council, the Statewide Coalition of Presidents of Residents Councils, the Long-Term Care Ombudsman Program, and 1199 SEIU joined lawmakers to express their united support for proposals that would improve staffing levels, accountability, and financial transparency.

Members of these groups released the following statements:

"As the president of the resident council, I have heard too many stories of neglect and I refuse to stand by and watch my friends and neighbors suffer any longer. It's time for us to make a change and to ensure that every resident in a long-term care facility receives the high-quality care that they need and deserve. So, join me as we raise our voices to advocate for a future with better care outcomes for nursing home residents." – John Balisciano, Resident and President of the Resident Council at Apple Rehab Hewitt in Shelton

"We need the nursing homes in our state to provide a caring community and quality health services to the people who live there. We need our nursing homes to be work environments where people can build a career, receive fair compensation, and feel supported in the hard work they do every day. We need change to make this happen, and we need this change now." – Nora Duncan, State Director, AARP Connecticut

"Members of the CT Statewide Family Council ask that their family members and friends who live in nursing homes be afforded the same respect, dignity and legal protections that we who live independently take for granted. SB 989 begins to address and enforce issues of safety, quality care and legal protection via transparent cost reporting. 'Transparency' in any service provided by a private or governmental agency is an ethical and moral imperative in assuring a person's dignity and well-being. Denying transparency, quality care and enforcement guidelines is an affront to our loved ones who need to call a nursing home their Home." - Connecticut Statewide Family Council

"I've worked in nursing homes for over 20 years, and I have seen the decline of nursing homes in Connecticut. Every year the low number of caregivers to look out for residents gets worse and worse. Residents with complex needs who were once cared for in a hospital setting are now being sent to nursing homes. We need the resources to care for residents and staff. We must pass Senate Bill 989 and improve staffing levels in our nursing homes." - Lurlette Newell, certified nursing assistant at Westside Care Center in Manchester

"Transparency, oversight and accountability are important to ensure that state funding will be largely spent on necessary direct services for Connecticut residents and not opaquely diverted to unreasonable private equity nursing home ownership profits." – Kathy Holt, Associate Director, Center for Medicare Advocacy

"This is not the long-term care system that residents deserve or we as taxpayers have paid for. Enforcement, accountability, and transparency are key. We must hold owners accountable for the quality of care they provide and know where the billions of dollars spent on long-term care are actually going. It is our duty as citizens and taxpayers to advocate for these changes to our long-term care system. Skilled nursing facilities must be required to meet the high standards of care, providing the support and resources residents need." – Mairead Painter, Connecticut Long-Term Care Ombudsman

"Transparency, accountability and staffing are at the heart of the issues we are seeing in our nursing homes today." – Jean Mills Aranha, Attorney, Connecticut Legal Services

Advocates are concerned that persistent staffing issues at nursing homes are leading to unacceptable conditions for both residents and workers. They are also concerned that increasing private equity investment in the industry, combined with increasingly complex ownership structures, make it difficult to understand how taxpayer money intended for resident care is ultimately being spent.

Advocates hope that legislation being heard in today's joint public hearing will address these critical issues.