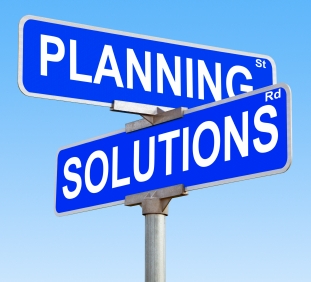 The following guest post was submitted by Nancy Schwartz, Founder and Transformational Strategist, Envision Healthy Retirement. AARP Connecticut urges people to consult with their doctor about their dietary needs.

It's no secret that the time in and around healthy retirement can bring feelings of great joy or great stress. On the one hand, you can finally relax and enjoy your retired life. On the other hand, you may find yourself struggling to adjust to a new routine. Retirement is an experience and a process, meaning we only understand its impact when we walk through the doors.

Set Yourself Up for Joy Early On
One of the secrets to a healthy retirement is to think long term, not just a few years out. Think clearly about your decisions today, and how your habits and behaviors support your longevity in the future. You can't have a joyful retirement without your health!

Acquire a Growth Mindset
Acquiring a growth mindset (versus fixed) is a game changer. In the past, we incorporated best practices to advance our careers. Along the way, we added new leadership qualities and embraced accelerated change. Now, how can we continue to grow for the remainder of our lives? By acquiring a growth mindset, we can increase our intelligence, develop an appetite for learning, and build resiliency that supports us even in life's challenges.

Lessen Stress
Worldwide metabolic disease is at an all-time high. While it's exciting to live a busy lifestyle, this affects the autonomic nervous system producing anxiety, brain fog, and overwhelm. Many Americans report stress affects them both physically and mentally. Over time, we have forgotten how to breathe. A very simple tool when you find yourself in a stressful moment is to pause. Then breathe in through your nose for three counts and out of your nose for five counts. Repeat this cycle throughout your day. The beauty of this tool is you can activate it anywhere even when shopping, walking, or working. In a stressful meeting, you can practice this breathing tool without anyone knowing. Breathe slowly and feel your life force come back to support you.

Add Nutrient Dense Foods
Add nutrient dense foods to support your immunity. Change your perspective, and think of food as fuel for your healthy retirement. Science tells us 70% of your immune system lives in your gut. Tim Spector, the British epidemiologist, suggests eating a variety of plants each week to increase our biodiversity of microbiomes and to support immunity. Consider adding fruits, wholegrains, legumes, nuts, seeds, fresh herbs, and spices. It turns out that diversity of nutrient dense foods is the key.

You have the power to act today and change the course of your retirement to a healthy retirement. Don't wait until you feel sick to alter your lifestyle. Start with tiny habits and behaviors that compound over time to increase your healthy retirement and longevity.

Here's to your health!