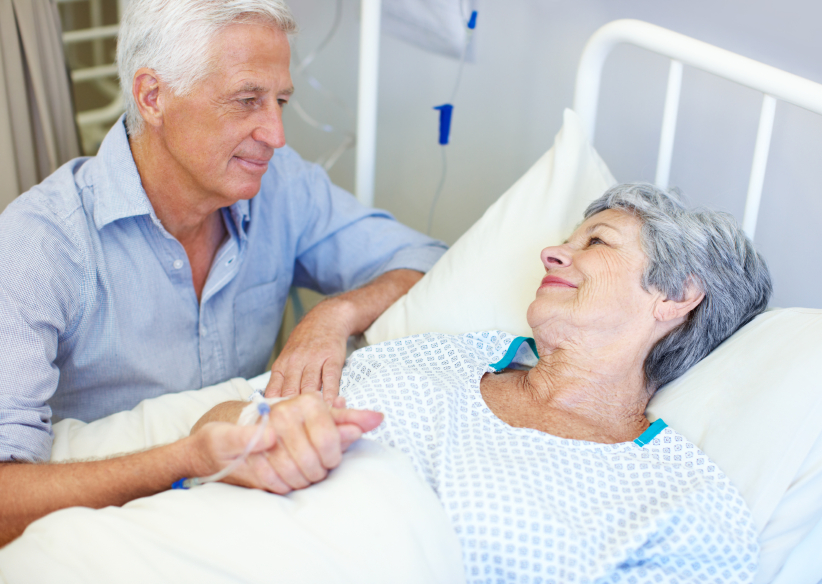 -- Guest Blog by Frances Trelease --

Good news for seniors requiring hospital stays: Connecticut Governor Dan Malloy signed into law an "observation status" bill, HB 5535, that requires hospitals to tell patients whether their stay is classified as "observation status" or as traditional inpatient.

This distinction is important. The legislation, which takes effect October 1, 2014 and is supported by AARP-CT, empowers patients by making them aware of those hospital health care costs that will be passed on to them, and those that will be covered by Medicare. Patients admitted under "observation status" face lower Medicare reimbursements, and therefore higher out-of-pocket costs. Any senior using traditional fee-for-service Medicare is affected by this classification. See Also: Are You in the Hospital or Not?

Deb Migneault, senior policy analyst for Connecticut's Legislative Commission on Aging, says that under Medicare benefit rules, patients on observation status are considered "outpatient" and do not have access to the same Medicare benefits as someone considered "inpatient."

And without proper notification, many patients are unpleasantly surprised by high out-of-pocket fees that they thought would be covered. Additionally, patients discharged to a skilled nursing facility for rehabilitation, will not have their care covered if they have not met a 3-day inpatient hospital stay requirement. This patient, too, gets stuck with the bill for that nursing care.

The Medicare "observation status" classification was created under the George W. Bush administration, as a way to curb rising health care costs by auditing hospitals for possible overpayments or improper admissions; hospitals found in violation are required to return all Medicare payments received.

But confusion has resulted, because in many hospitals, medical services provided under either status -- inpatient or observation -- are virtually identical. Examples of identical, but non-covered services may include: doctor visits, testing, and routine prescriptions for chronic conditions such as high blood pressure and diabetes.

According to Toby Edelman of the Center for Medicare Advocacy, hospitals receive lower reimbursements for observation status patients. "But at least hospitals know they'll get something," he said.

He cites federal data showing a dramatic rise in Medicare patients classified as observation patients -- from 920,000 in 2006 to 1.4 million nationally in 2011. Kaiser Health News also reports a 69 percent increase in five years.

Seeing the need for reform, the Connecticut AARP testified in support of the bill, along with Medicare advocates and senior advocacy groups.

AARP-CT now urges families to ask their doctors about admission status, although some physicians may also be unaware. "Get your doctor to go to bat for you," said Edelman.

Additional resources: The Center for Medicare Advocacy has a self-help packet on its website that explains the observation-status issue in detail.

Frances Trelease is a professional business writer, helping small and mid-size businesses communicate key messages to their audiences. www.treleasecommunications.net.