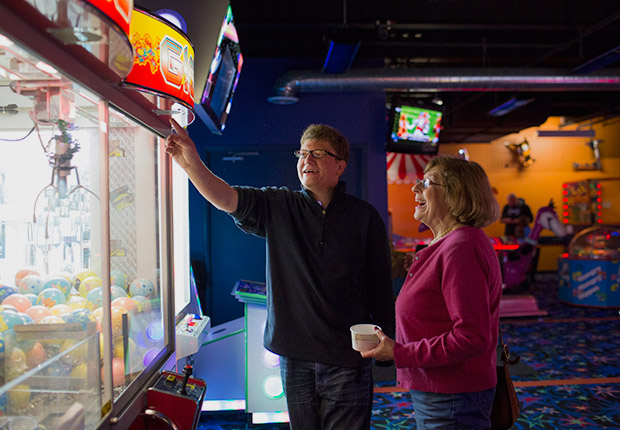 By Natalie Missakian

With a long career as a systems engineer at IBM, Marjorie Freeman always assumed she'd have a comfortable retirement. She paid into Social Security, took advantage of stock options and put money away in her 401(k).

But when her son was diagnosed with autism in the 1990s, she cleaned out her savings, including stocks and her 401(k) account, to pay for his education and care.

Today the 70-year-old Trumbull resident just gets by on Social Security, a modest pension and life insurance left by her late husband.

"Strange as it is, I am one of the lucky ones, having worked for the same company much of my life and having a 401(k)," Freeman said. "There are a lot of workers not as fortunate."

According to Boston College's National Retirement Risk Index, 53 percent of American households are "at risk of not having enough to maintain their living standards in retirement."

The typical working-age household has only $3,000 in retirement savings, according to the National Institute on Retirement Security, and the average near-retirement household has just $12,000.

Meanwhile, AARP research shows that 3 in 5 families headed by someone 65 or older have no money in retirement accounts.

Connecticut is among several states exploring a state-sponsored savings plan for private-sector employees. Under the plan, workers without access to an employer-sponsored plan could voluntarily contribute through payroll deductions.

"For too long, we've had 600,000 people in Connecticut who do not save for retirement through payroll," said AARP Connecticut advocacy director John Erlingheuser. "And that's because there's nothing offered to them."

In June the General Assembly created the Connecticut Retirement Security Board to study the feasibility of such a plan, after lobbying by AARP and other groups. AARP has a representative on the board, which must report its findings by Jan. 1, 2016, and make recommendations for a plan three months later.

Working on details

State Comptroller Kevin Lembo said Connecticut, with a soaring older population and fewer companies offering pensions, would be wise to encourage people to save. Retirees with inadequate income are more likely to need government help with food, housing and health care, he said.

"That's going to put an incredible strain on the state and federal budget," said Lembo, who cochairs the board with state Treasurer Denise Nappier. "There's a real crisis on the horizon."

Details on how the money would be handled and invested are still being worked out. Lembo said the legislation requires the plan to pay for itself through participant fees and be crafted to exempt the state from legal liabilities. The plan would be mandatory for companies with five or more employees and no retirement savings option.

The Illinois General Assembly passed a retirement savings plan in December. California, Oregon and Massachusetts are pursuing similar plans.

Opponents include some bankers, insurance agents and small-business owners, who say a state-sponsored plan would compete with financial institutions and burden small businesses with additional costs and paperwork.

"Connecticut's employers and employees already benefit from a highly competitive marketplace with a variety of plans, products and services," Susan Winkler, executive director of the Connecticut Insurance and Financial Services Cluster, told a legislative committee last year. She said the solution is better financial education.

But proponents say roadblocks like high fees and minimum contributions prevent many low-income workers from investing with private institutions.

Freeman, who volunteers as a tutor at the Mercy Learning Center in Bridgeport, said the low-income women she helps would be more likely to save through a payroll deduction.

"The people I tutor are not going to go to a broker and no broker is going to take $10 a month or $5 a week," she said.

Lembo said the board is seeking public input. For more information or to comment, visit its website at osc.ct.gov/crsb.

To become an AARP legislative volunteer, contact Elaine Werner at ewerner@aarp.org or call 866-295-7279 toll-free.

Natalie Missakian is a writer living in Cheshire, CT.