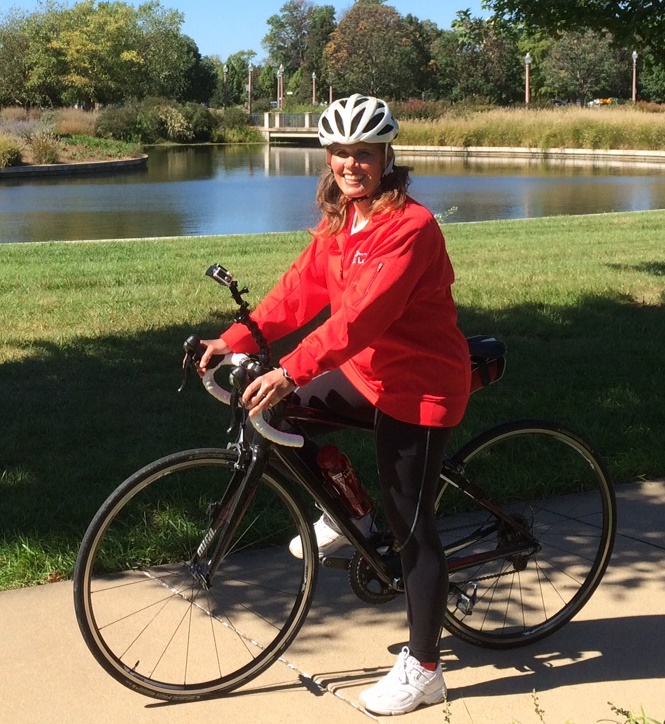 Get your bike ready and grab your helmet. The Moonlight Ramble—the nation's longest-running nighttime bike ride—will roll through St. Louis again.

Participants will gather the evening of Aug. 20 at Ballpark Village, with the first cyclists leaving the starting post a minute after midnight. As the title sponsor, AARP in St. Louis will be heavily involved in this event, which attracts thousands of riders, many of them AARP members. The Ramble began in 1964 and has become a great summer tradition in the city.

"AARP in St. Louis is so excited about once again sponsoring the Moonlight Ramble. This provides us with the opportunity to provide our members and their guests a fun way to engage in a healthy activity with 5,000 other people at midnight. How can you go wrong with that? Don't delay… Register now and join us on August 20 th for our ride through the streets of St. Louis under a full moon!", said Sheila Holm, associate state director for Community Outreach.

John Ulett, celebrating his 40th year on the air with KSHE and an avid cyclist, will be at the AARP in St. Louis booth space from 10:00 until 11:30 pm - so stop by and visit. There will also be photo booths to commemorate this fun night, a listening post to capture your thoughts, and giveaways for all visitors.

Look for the AARP in St. Louis SUV that will be parked near our space – you can't miss us. And don't forget to wear your helmets and costumes – and get your bike tuned up.

We hope to see you at the Ramble!