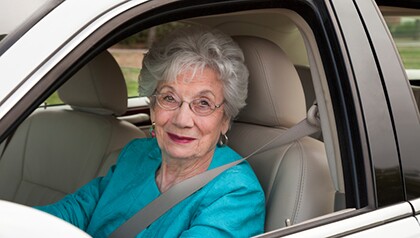 Chances are, you'll live a decade beyond your driving years—12 years longer on average, if you're female. That can make it challenging to get to medical appointments, stores and leisure activities accessible only by car.

Sussex County residents soon will have a solution: a ride service offered by the nonprofit ITNSouthernDelaware. Riders who join the cooperative in 2015 can lock into a lifetime membership for $35 a year plus mileage fees. Volunteer drivers will be able to give rides and get their miles credited to a personal account for later use or donate the credits to another person. In addition, individuals will be able to donate a vehicle in exchange for rides.

The cooperative is working with seven senior centers to establish transportation hubs throughout Sussex County and is expected to start offering rides by September. Learn more at ITNSouthernDelaware.org.