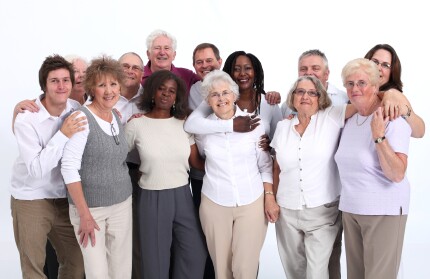 AARP New York invites you to attend an exciting panel discussion on Saturday, November 2, 2013 at 9 am focused around Wellness and You for Women of Color. AARP members will be part of an exciting and engaging discussion about long term care and how to share how to put you first – taking care of your mind, body and spirit. Our distinguished panel will share their expertise and experience on issues that are relevant to us as women and, to our communities. This forum will inspire you to explore your Real Possibilities, increase your awareness of AARP, our tools and our resources.

Nilda Rosario, Weather Anchor for Channel 41 Univision will serve as moderator on the panel. Along with:

Dr. Marta Moreno Vega- Founder and president of the Caribbean Cultural Center African Diaspora Institute.
Vera Moore – President & CEO of *Vera Moore Cosmetics, Inc.
Stacie N.C. Grant- Empowerment Specialist
Dr. Theda Palmer Saxton- Cultural Communication Specialist
Nandanie Appana, Founder and CEO/President of All Eyes On You Corporation
A special brief will focus on Decide Create Share, an AARP initiative dedicated to increasing awareness among women about the depth and breadth of long term-care and the benefits of planning for the future.

Where: AARP New York 780 Third Avenue, New York, NY 10017.

This event is free but registration is required. Register online or call (877) 926-8300.