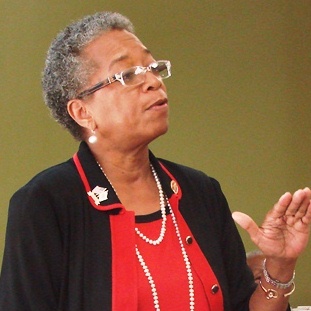 Wednesday, June 26 th Virgin Islands Delegate to Congress, Donna M. Christensen, (D) VI, attended an Energy and Commerce Health Subcommittee meeting of the U.S. House of Representatives where Medicare benefit redesign was being discussed. This redesign specifically involved a proposal to combine Medicare Parts A and B.

At the end of the presentations the Delegate requested that the AARP position be submitted into the record. The letter on AARP's position was a copy of one previously sent to the Ways and Means Committee Chairman, Kevin Brady and Ranking Member Jim McDermott from Joyce A Rogers, Senior Vice President of AARP's Government Affairs Office. Click here to watch the hearing.

The AARP letter stressed that combining Medicare Parts A and B was not in the best interest of older Americans and instead would amount to simply a cost shift that would save the government money while costing elderly Medicare beneficiaries dearly.

The issue is one of the main components in the organization's You've Earned A Say campaign which focuses on the need to strengthen and protect Social Security and Medicare. As part of the campaign AARP has spent the last two years asking Americans across the country to sign petitions urging Congress not to take steps aimed at improving these programs which will ultimately result in harming current and future seniors economic security or access to services. Instead, AARP wants separate and meaningful conversations to take place which will explore options for strengthening each program.

To learn more about what AARP VI is doing to strengthen and protect the programs you depend on, keep checking back to this website and please send us your comments, questions or concerns at viaarp@aarp.org.