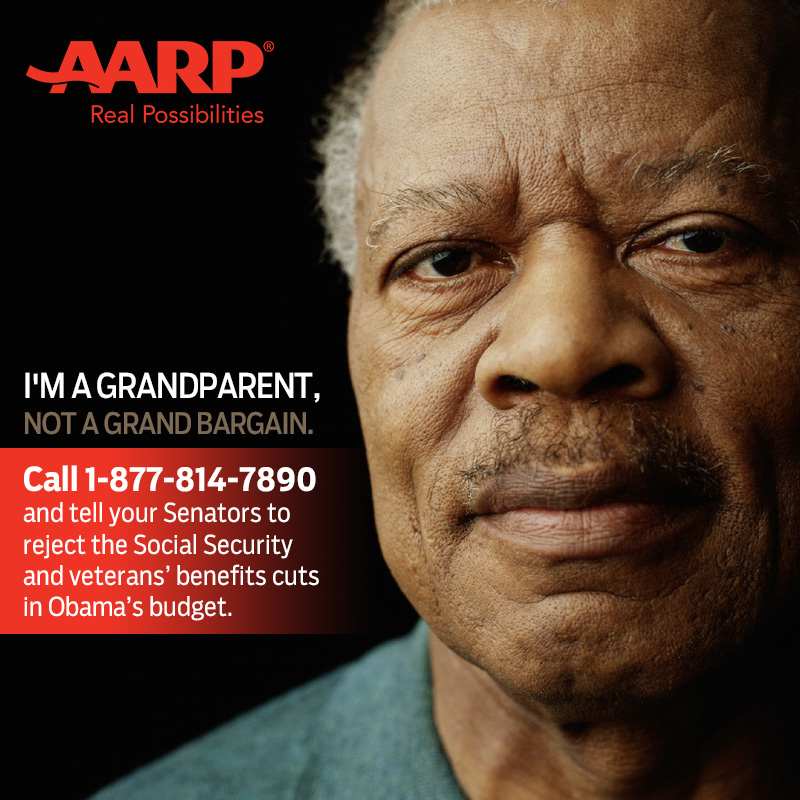 We were afraid this would happen. Social Security is once again getting mixed up in "Grand Bargain" debates in Washington.

Now, President Obama is pushing a budget deal that includes a proposal called " chained CPI," a fancy Washington term that really means cutting Social Security and veterans' benefits, and increasing taxes for most taxpayers.

The chained CPI would cut the cost-of-living adjustment for Social Security and veterans' benefits by $146 billion in the first 10 years alone, while also raising taxes by $124 billion.

Those in Washington might like the idea of the Chained CPI, but, according to a new survey by AARP, voters across the country DON'T.

70% of voters oppose the chained CPI as a way to reduce the budget deficit;
Rejection of the chained CPI isn't limited to one party: 75% of Democrats; 63% of Republicans; and 69% of independents oppose it.
66% of voters age 50+ feel less favorable towards their Member of Congress if he/she votes for the chained CPI proposal;
84% of voters say Social Security should be discussed separately – NOT part of budget reduction talks.
Click here for full survey results.

Worried about what the chained CPI would mean for you? Find out how much your benefits will be cut and then take 2 minutes and let your Member of Congress know.

CALL 1-877-814-7890 today and tell Senator Johnson and Senator Baldwin to oppose the Social Security cuts in Obama's budget!