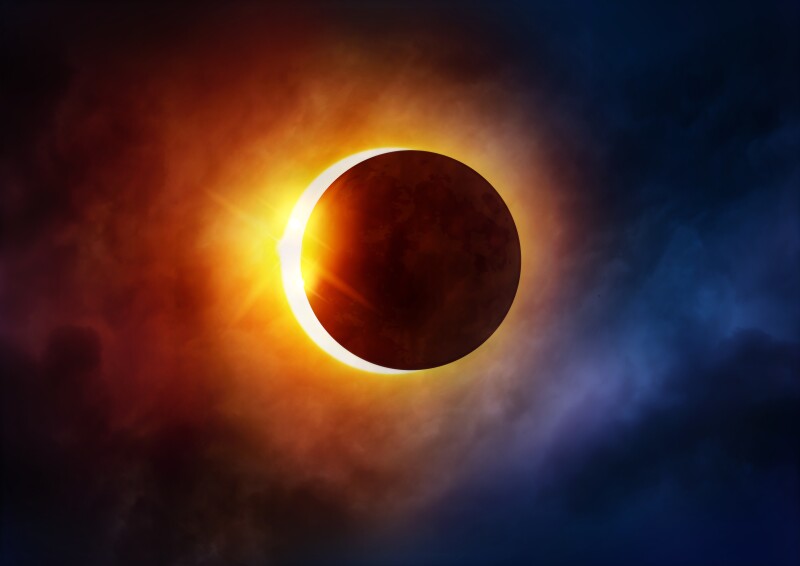 You might have heard the hype about the solar eclipse coming to skies near you on Monday, August 21. What's so special about it?

For about three minutes on that day, the moon will pass between the earth and the sun, blocking out the sun either partially or completely depending on where you are. It will be the first solar eclipse visible across the United States in 99 years!

The total eclipse, where the moon completely blocks the sun, will only be visible within a 70-mile swath that cuts through the middle of the country. This ribbon, which extends from Oregon to South Carolina, is called the path of totality. Viewers in this area can expect to see the magnificent corona—the layer of luminous gasses that surrounds that sun but is usually blocked out by its radiance.

What can I expect to see in New York?

New York, unfortunately, is not in the path of totality, meaning viewers here will only see a partial eclipse. From New York, it will look like the moon is taking a big bite out of the sun (approximately 71%) leaving only a glowing sliver visible. Peak eclipse time will be at 2:44 pm EDT.

Should I take any safety precautions?

Yes! Although eclipse light is no different from regular sunlight, staring directly at the sun for several minutes requires more protection than just sunglasses. Be sure to wear a pair of certified solar glasses that filter out more light than regular ones.

Where are the best viewing locations?

That depends on what interests you most about the eclipse. Even if you aren't able to see a total eclipse, there are a few ways to make the best of this rare, historic moment. To get high quality visuals and avoid light pollution, try going to a park away from tall buildings. If you live in New York City and want to better understand the science behind the eclipse, stop by the American Museum of Natural History's Hayden Planetarium where you can have access to real astronomers and watch NASA's live broadcast. Some New York City viewing locations even give out glasses for free, as do public libraries across New York state and the nation – many of which are holding eclipse programs and events.

Wherever you live or wherever you'll be, don't miss this incredible and rare treat!