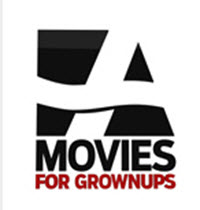 Are you mad for movies? A fanatic about films?

Then don't miss the AARP Movies for Grownups® Film Festival, which takes place at AARP's Life@50+Boston national event, May 8-10, at the Boston Convention and Exhibition Center.

Entry to the film festival is free to registered attendees of AARP's Life@50+ event. To register for Life@50+Boston, visit www.aarp.org/events.

Here's the exciting film line-up, by day and time. Note than several film screenings will be followed by an audience Q&A with the respective film's producer!



Thursday, May 8, 2014 Documentary Day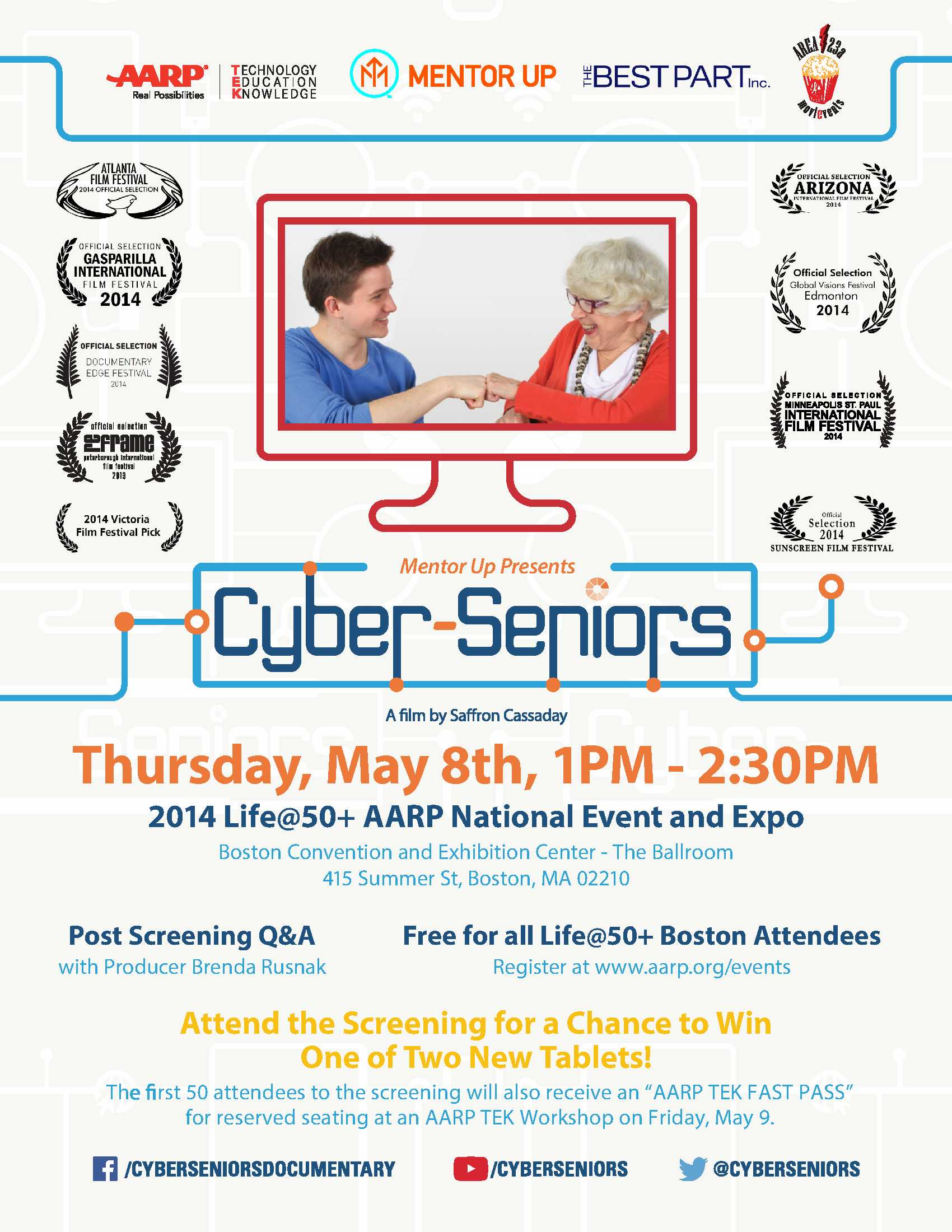 1 p.m. – Cyber-Seniors
A humorous and heartwarming documentary feature, Cyber-Seniors chronicles the extraordinary journey of a group of senior citizens as they discover the world of the Internet through the guidance of teenage mentors. Watch the official trailer here.

Brenda Rusnak, the film's producer, will participate in a post-screening Q&A.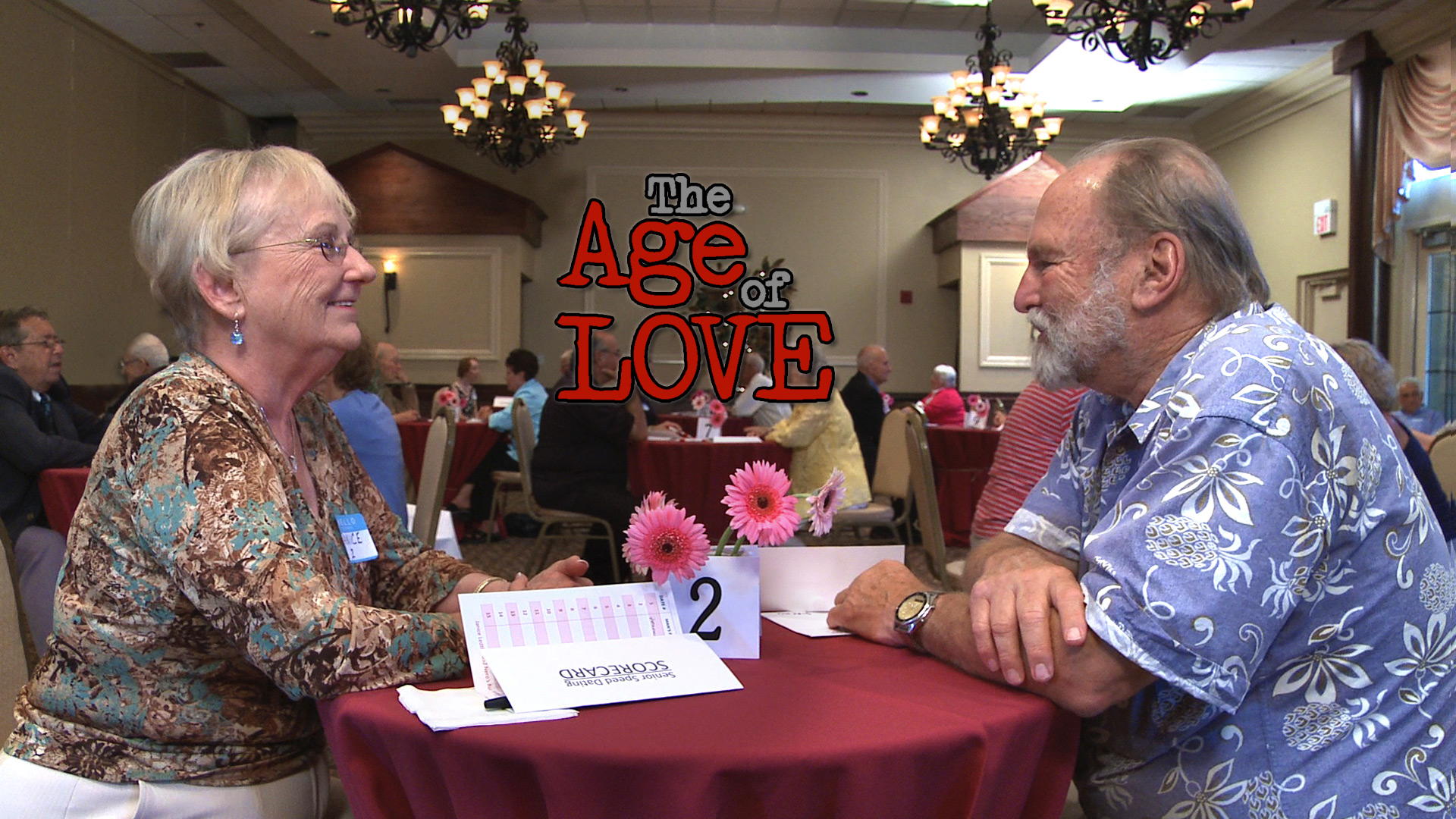 3 p.m. – The Age of Love
The announcement of a first-of-its-kind speed dating event for 70 to 90 year-olds spurs a diverse group of seniors to take stock of aging bodies and still-hopeful hearts. Over one summer, we meet 10 senior daters — recently widowed, long-divorced or never married — as they prepare for the big day, endure a rush of encounters, then anxiously receive their results. Watch the official trailer here.

Steven Loring, the film's director, will participate in a post-screening Q&A.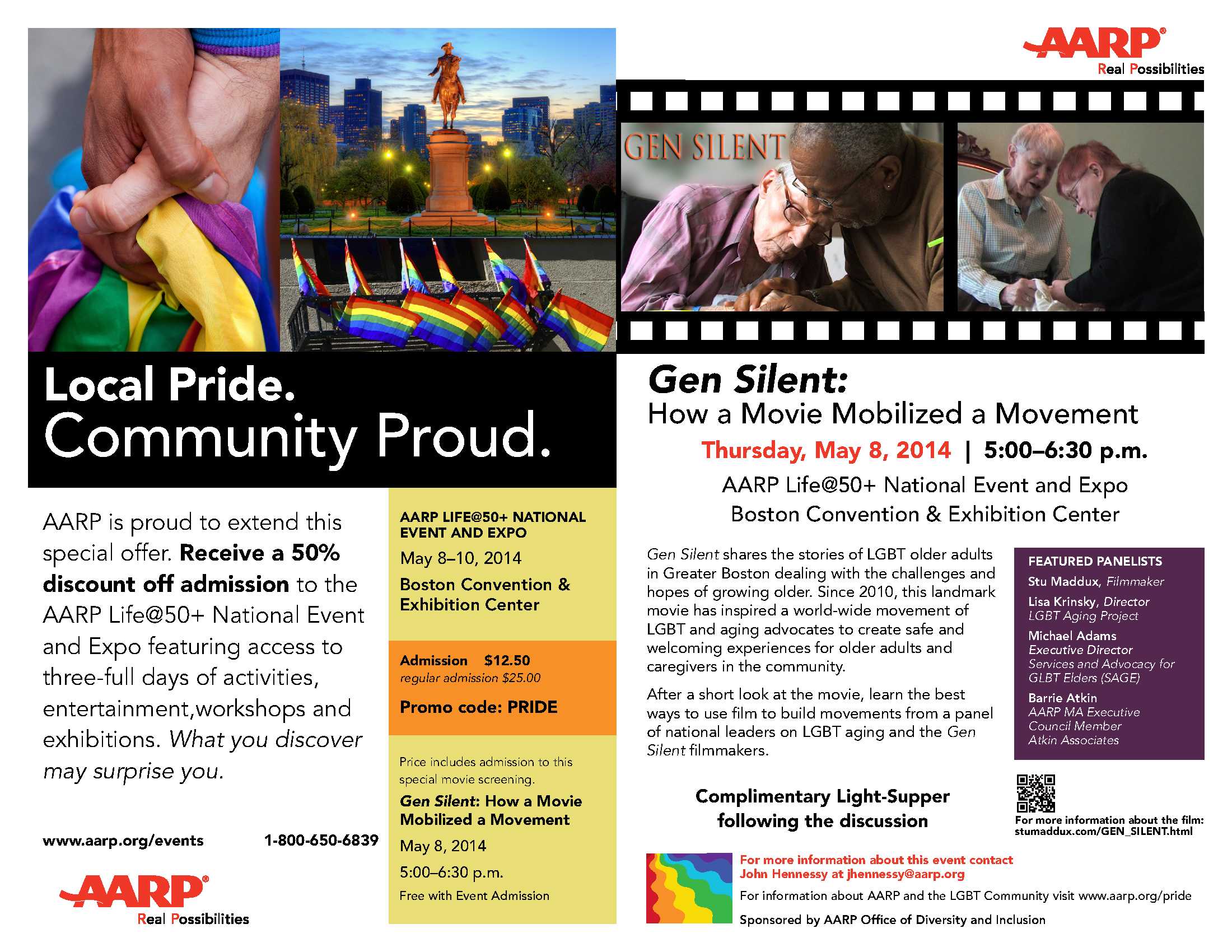 5 p.m. – Gen Silent
What would you do to survive if you were old, disabled and ill — and afraid of discrimination or abuse? Gen Silent is the lesbian, gay, bisexual and transgendered (LGBT) documentary from award-winning director and documentary filmmaker Stu Maddux. The film asks six LGBT seniors if they will hide their lives to survive. AARPMA's own Barrie Atkins, a member of the state office's Executive Council, was executive producer of the film. Watch the official trailer here.



Stu Maddux, director and producer of Gen Silent, Michael Adams, executive director of Services and Advocacy for GLBT Elders (SAGE), and Lisa Krinsky, executive director of the LGBT Aging Projects, will discuss the changing landscape of aging in the LGBT community. A community reception will follow.

Friday, May, 9, 2014 Film Festival


1 p.m. –Words and Pictures (Opens in select cities on Friday, May 23, nationwide June 6, 2014)

In this witty romantic drama, starring the engaging duo of Juliette Binoche and Clive Owen working together on-screen for the first time, Owen plays prep school English teacher Jack Marcus, who laments his students' obsession with social media and good grades rather than engaging with the power of the written word. Watch the official trailer here.
Fred Schepisi, the film's director, will participate in a post-screening Q&A with the audience.

4 p.m. – Million Dollar Arm (In theatres May 16, 2014)

Based on a true story, Million Dollar Arm recounts the real-life story of sports agent JB Bernstein (Jon Hamm), who concocts a scheme to identify baseball's next great pitching ace in a last ditch effort to save his career. Hoping to find a young cricket pitcher he can turn into a major league baseball star, JB travels to India to produce a reality show called "The Million Dollar Arm." He brings two young recruits home to America to train. As the boys learn the finer points of baseball, JB, with the help of his charming friend Brenda (Lake Bell), learns valuable life lessons about teamwork, commitment and what it means to be a family. Watch the official trailer here.

Saturday, May 10, 2014 Film Festival


11 a.m. – And So It Goes (In theaters July 11, 2014)

There are a million reasons to dislike realtor Oren Little (Michael Douglas), and that's just fine with him. Willfully obnoxious to anyone who might cross his path, he wants nothing more than to sell one last house and retire in peace and quiet. That is, until his estranged son suddenly drops off a granddaughter he never knew existed and turns his life upside-down. Clueless about how to care for a sweet, abandoned 9-year-old, Little pawns her off on his determined and lovable neighbor Leah (Diane Keaton) and tries to resume his life uninterrupted. But little by little, Oren stubbornly learns to open his heart — to his family, to Leah and to life itself — in this uplifting comedy from acclaimed director Rob Reiner.

2 p.m. – A Night in Old Mexico (In theaters May 16, 201)

Forced to give up his land and home, Texas rancher Red Bovie (Robert Duvall) is not about to retire quietly in a trailer park. Instead he jumps in his Cadillac and hits the road with his grandson (Jeremy Irvine) for one last wild adventure filled with guns, women and booze. It's just another night in Old Mexico. Watch the official trailer here.

About Movies for Grownups ®

Created in 2002, AARP Movies for Grownups ® celebrates films with a special relevance to 50+ moviegoers throughout the year in AARP's award-winning multimedia channels: AARP The Magazine; online at www.aarp.org/movies; on radio; at events; and more.