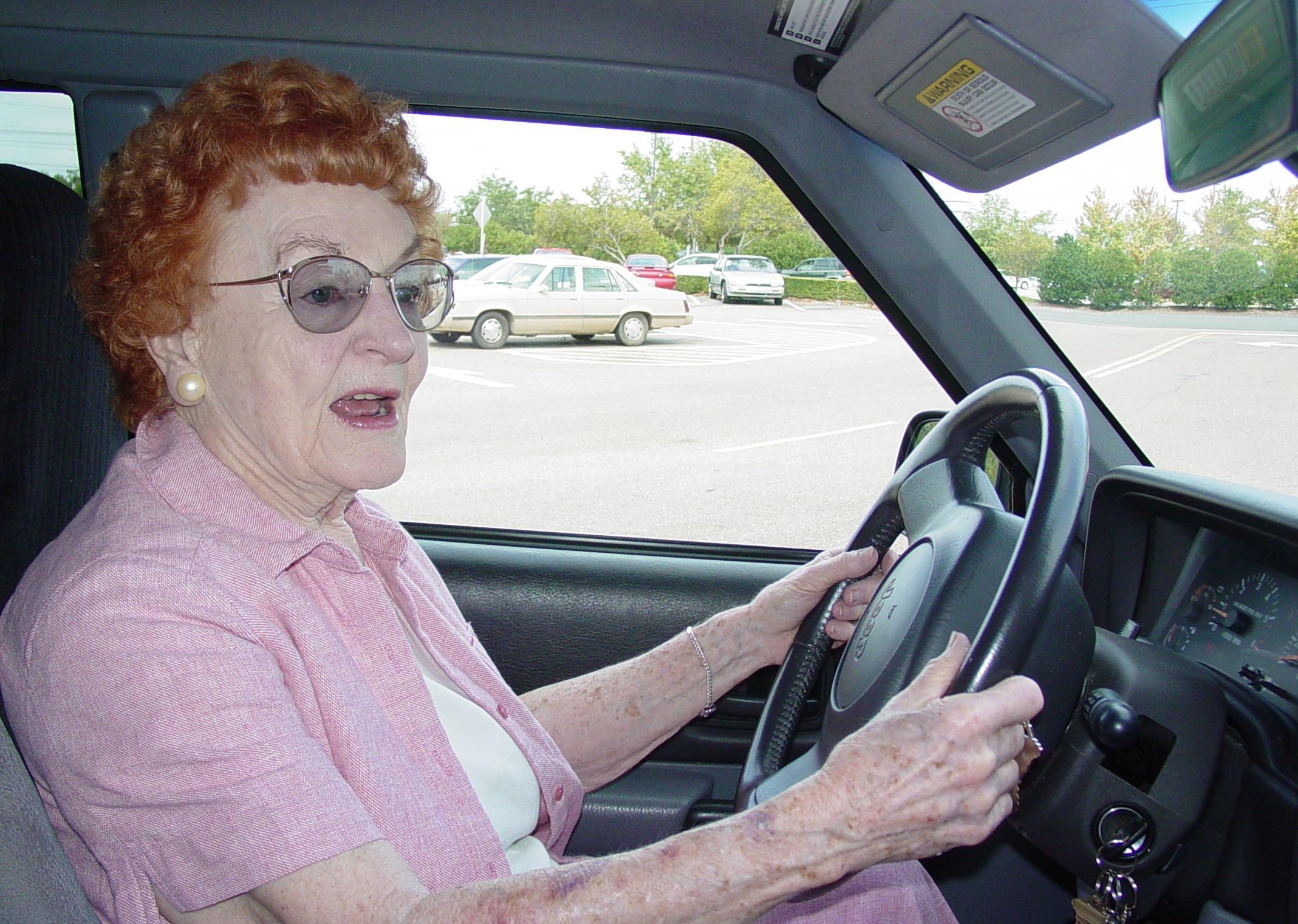 Drive into a Safer New Year
With 3 Tips from AARP Driver Safety
By Julie E. Lee, Vice President & National Director, AARP Driver Safety, Education and Outreach

Each New Year, millions of Americans make resolutions in the hopes of making the upcoming year better than the last. Some may strive to drop a few pounds or pick up a new hobby, while others may plan to cut back on spending or spend more time with loved ones. While these common resolutions are admirable, why not resolve to hone a valuable skill you use on a regular basis—your driving?

Below are three tips from AARP Driver Safety to help you drive into the New Year safely.

Get your vision checked. As we age, our bodies undergo natural physical changes that may impact our safety behind the wheel. One of the most significant changes is vision. Starting at age 40, individuals are more likely to experience blurred vision, difficulty seeing at night, changes in color perception and medical conditions like glaucoma and macular degeneration.

"Driving is much more than just being able to see the signs clearly," says Ronald L. Hopping, O.D., MPH, President of the American Optometric Association (AOA). "If you wear eyeglasses, be sure to keep your prescription up-to-date, because even small changes could make a difference. It may be helpful to plan car trips to avoid times when vision may be most affected by challenging lighting conditions, such as dusk, or driving into the sun." The AOA recommends annual comprehensive eye exams for all drivers.

Adjust and optimize your fit within your vehicle. This year, maximize your comfort and minimize the likelihood of being injured in an accident by making sure that your car "fits" you properly.

One way to create a safe fit is by adjusting your seat so that you are approximately 10-12 inches away from the steering wheel. This provides the best vantage point for observing the road and also minimizes the chance of injury due to airbag deployment. Another simple way to maximize your safety is to make sure your mirrors are positioned properly. For the driver side mirror, place your face against the left door window and adjust your mirror so you can barely see the side of the car. For the passenger side mirror, sit in the center of the front seat (or lean as close to the center as possible) and adjust the mirror so you can barely see the side of the car. While this strategy will minimize blind spots, you should always turn and glance over your shoulder before merging or changing lanes.

In addition to these safety strategies, you will learn countless others through a CarFit checkup. CarFit is a free educational program created by the American Society on Aging and developed in collaboration with AARP, AAA (American Automobile Association), and the American Occupational Therapy Association. During the 20-minute checkup, a trained technician will adjust your car's settings to make it as safe and comfortable as possible. To find a local CarFit event, visit www.car-fit.org.

Refresh your driving skills—and save money in the process. For most of us, it has been decades since we took driver's ed. But a lot has changed since then, including cars, traffic laws, and the very roads on which we drive. For more tips on how to stay safe on the road this year, take a driver improvement course, such as the AARP Driver Safety course, available in a classroom or online setting, in both English and Spanish. In some states, you may be eligible for a multi-year insurance discount upon course completion.*

Beyond resolutions, you should also be aware of heightened roadway danger on New Year's Day. According to the Insurance Institute for Highway Safety, New Year's Day is one of the most dangerous days on the road because of the increased number of intoxicated drivers. Half of all fatal crashes on New Year's are the result of a drunk driver. If you're celebrating, plan to take a cab or have a designated driver.

For more information about AARP Driver Safety or to sign up to take a course, visit www.aarp.org/safedriving or call 1-888-AARP-NOW (1-888-227-7669).



*The insurance premium discount is not available in all states for the online or the classroom versions of the course. Requirements vary from state to state. In some states, separate rules may apply to online driver improvement courses. Please consult your insurance agent for further details.



# # #


Julie Lee, Vice President and National Director of AARP Driver Safety, has more than 30 years experience in management, strategic planning, transportation and safety. With AARP for over ten years, Lee directs the largest driver improvement course designed for drivers age 50 and older.

Photo: Montgomery resident Barbara Arnberg has taken the Driver Safety course more than once and says it lowers her insurance premium.