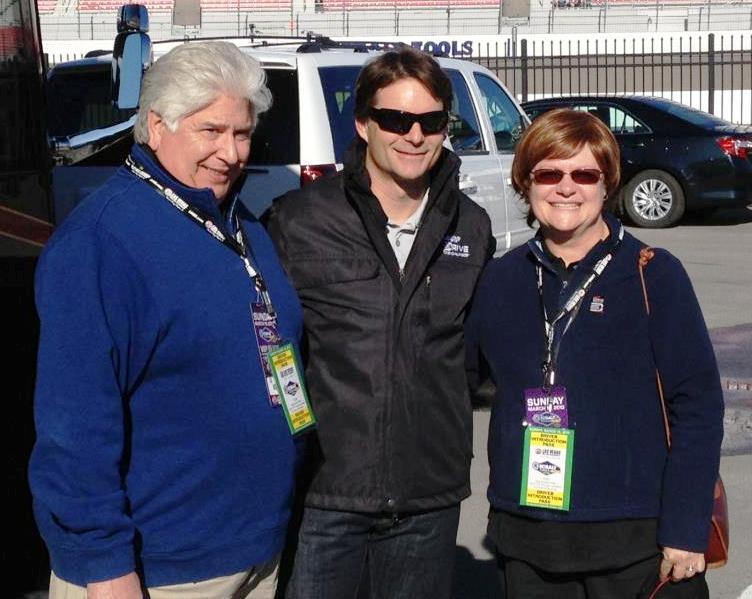 The annual NASCAR weekend at the Las Vegas Motor Speedway is one of the most anticipated events of the year, bringing racing fans from around the globe to southern Nevada. But this year in addition to the motor sports fans and tourism dollars, the races helped bring needed assistance to Nevada seniors facing the threat of hunger, via a unique AARP program.
Four-time NASCAR Cup series champion Jeff Gordon has teamed with the AARP Foundation for the Drive to End Hunger, a national initiative to raise awareness and funds to combat senior hunger. Drive to End Hunger exhibits and activities at the Las Vegas Motor Speedway March 8-10 reached thousands attending the weekend's NASCAR events - and the AARP Foundation presented a check for $25,000 to Las Vegas' Three Square food bank, helping provide meals for Nevada seniors in need.
A recent study by the Meals on Wheels Research Foundation found that Nevada ranks 10th in the nation when it comes to senior hunger. More than 16 percent of seniors age 60 or older are threatened by hunger, surpassing the national average of 14.85 percent.
Drive to End Hunger is AARP and AARP Foundation's national effort to help the nearly 9 million older Americans who are facing hunger across the United States. The program raises awareness of the problem, as well as the funds to fight it. Drive to End Hunger engages corporate sponsors and individuals accross the country, and helps fund innovative programs aimed at preventing hunger.
Pictured: AARP Nevada State President Mary Liveratti and John Liveratti speak with Jeff Gordon before the Kobalt Tools 400 race in Las Vegas