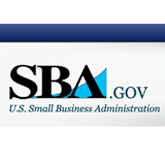 A growing number of people over the age of 50 are "encore entrepreneurs:" people who are turning their ideas for small businesses into actionable plans. Whether you're nearing retirement, are retired or never plan to retire, if you've got an idea for small business, you need help from those with experience..

Please join AARP Massachusetts on Thursday, Feb. 12, 2015, for a seminar from 8-10 a.m., that'll help you put your small business plans into action. This event is brought to you by AARP, in conjunction with the U.S. Small Business Administration, the Small Business Development Center (Northeast Region), and the Enterprise Center at Salem State University.

You'll hear from experts about their experiences and advice, and learn about programs and resources available through AARP Massachusetts, SBA, and a network of small business resource organizations. From writing your business plan to seeking start-up capital, this is information you can use.

Panelists include Mike Festa, state director of AARP Massachusetts; Lisa Gonzalez Welch, economic development specialist with SBA; Gayle Piraino of GAP Promotions, LLC, and Annmarie Linnane of Women on the Move, LLC.



WHEN: Thursday, Feb. 12, 2015

WHERE: Enterprise Center at Salem State University, 121 Loring Avenue, Suite 106, Salem, MA 01970

WHEN: 8-10 a.m. Doors open at 7:30; program begins at 8 a.m.

COST: Complimentary!

RSVP: Register online here!