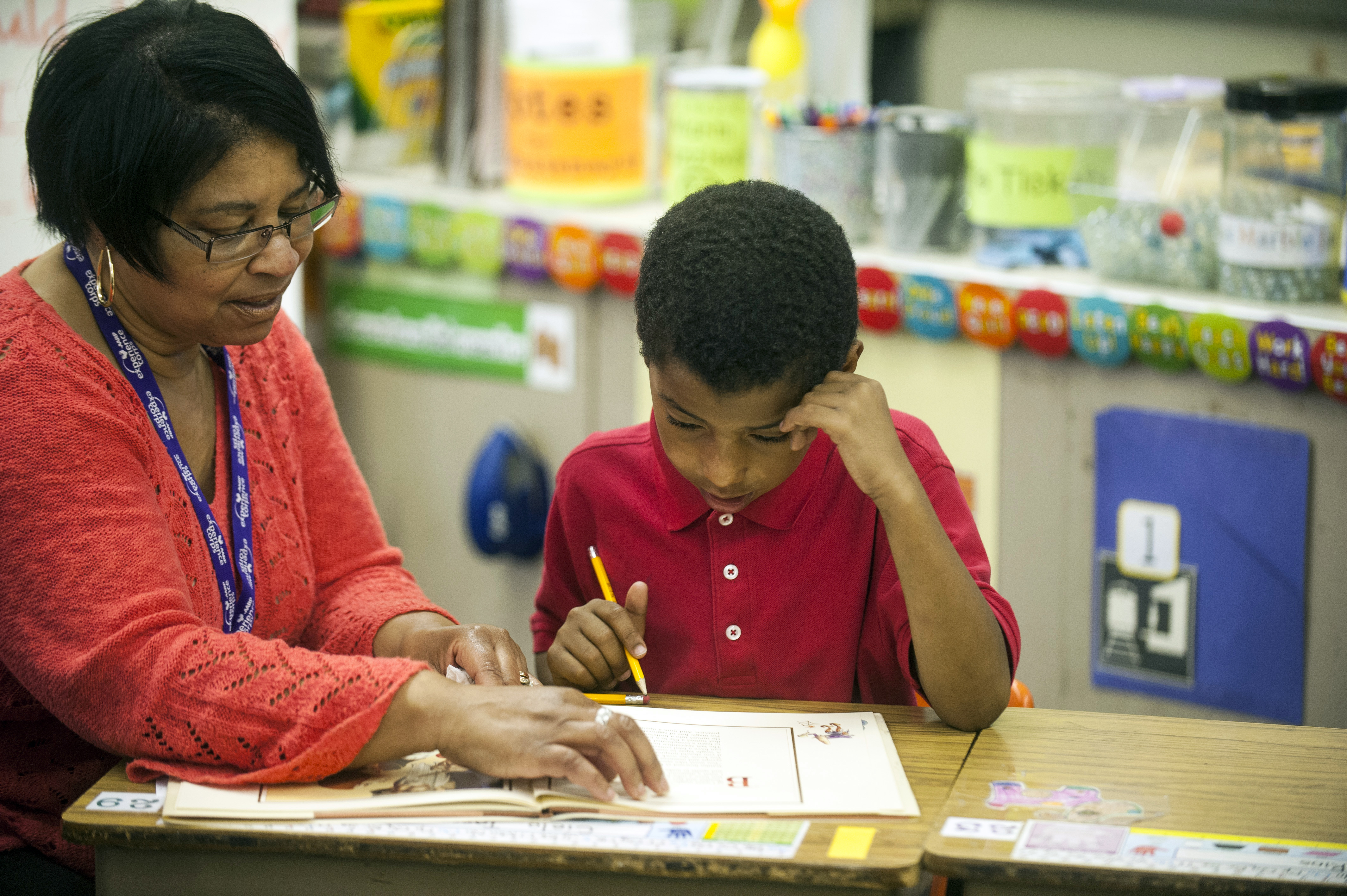 People who sign up to volunteer with AARP Experience Corps are finding themselves back in the classroom. And they are loving it.
Just ask Mildred Setzer about her work as a tutor with AARP Experience Corps. As a volunteer with AARP Experience Corps-Greater New Haven in Connecticut, Setzer is just as excited to be in the classroom as the kids are to have her.

"I just love it," says Setzer of her experience. "It has kept me active, and it gets me out of the house. It has enabled me to keep doing what I love, to work with kids," she says.

See also: Volunteer With AARP Experience Corps: Mildred's Story

Many adults 50 and over that work with AARP Experience Corps say they have an improved sense of purpose, as well as increased physical and brain health as a result of their time back in the classroom.

The Experience Corps Solution
In the U.S. only approximately 30 percent of American children are reading at grade level by the third grade. Many states are now implementing laws that effectively hold children back if they can't pass basic reading tests. AARP Experience Corps provides tutors who work with children in kindergarten through third grade who are struggling with reading—improving their reading scores with additional weekly support that the teacher just can't give. The extra time and attention pay off in improved reading scores for most. The work resonates with those who want to leave a legacy and provide future generations with the tools to be successful. Volunteers need have no prior experience teaching or tutoring; we provide extensive training.

Teachers Feel the Impact
It's not just the volunteers and children that are reaping the benefits from Experience Corps' special, hands-on approach to literacy. The teachers are well aware that Experience Corps tutors are useful tools in helping them make pronounced improvements in literacy.

Principals like Pam Franco count on Experience Corps. Five volunteers ranging in age from 52 to 83 work in the classrooms of her school, Clemente Leadership Academy in New Haven. ""I would like to thank each tutor from the bottom of my heart for their dedication, warmth, kind and nurturing responses to our students. They have made a very positive impact on their lives," Franco says.

To learn more about AARP Experience Corps, visit us at www.aarp.org/experiencecorps.

If you are interested in finding out more about volunteer opportunities with AARP Experience Corps-Greater New Haven, please contact volunteer@aoascc.org or call 203-752-3059 x2900.