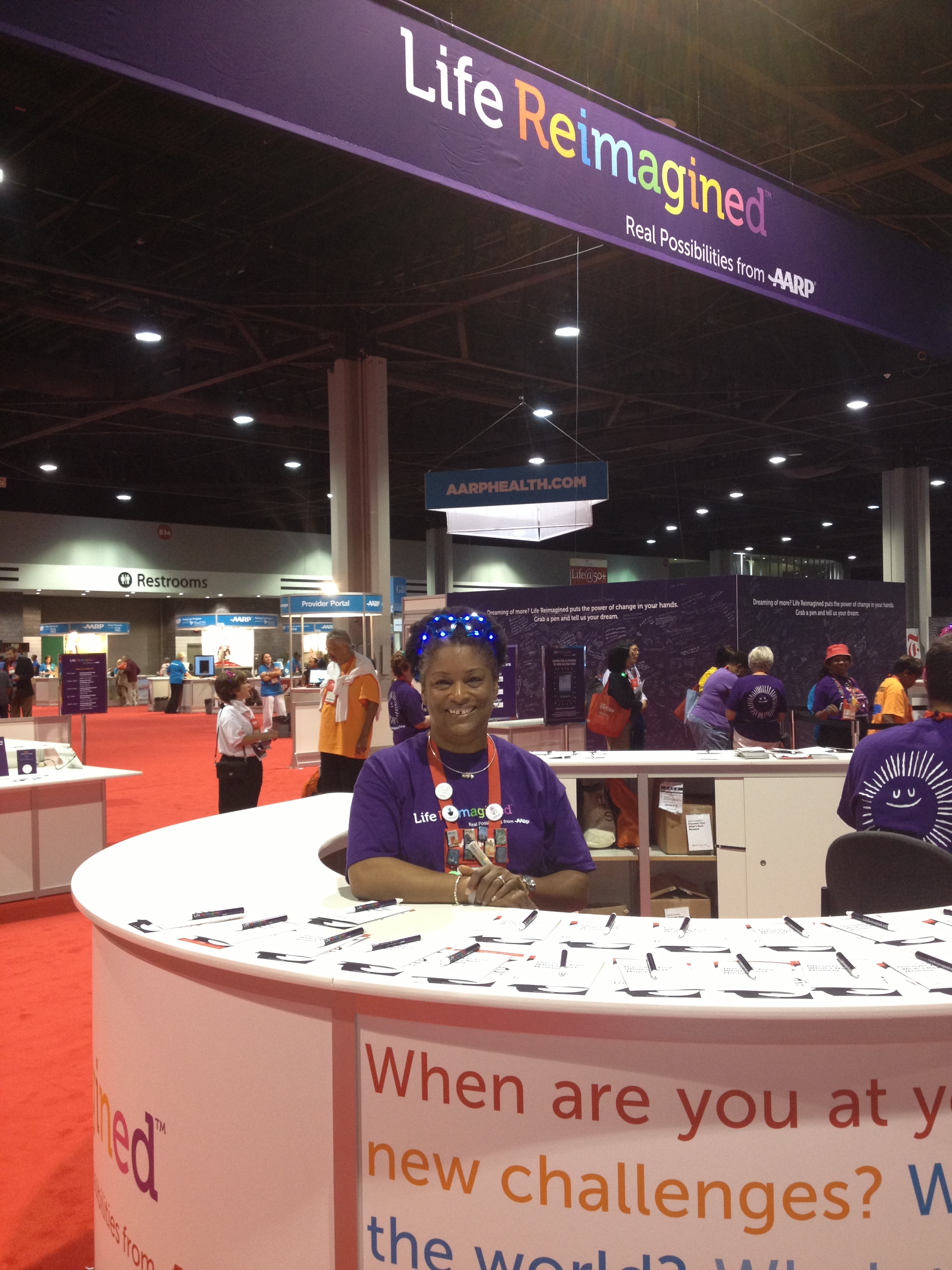 By: Kristina Griffin Armstrong - Life Reimagined Guide/AARPGA Volunteer

I was excited to present the Life Reimagined checkup at the Atlanta Federal Reserve Bank recently. The group of 20 staff members was attentive and engaged during the presentation and group discussion.

The checkup book is well designed, user-friendly, and easy to follow. Due to time constraints, I was able to customize the presentation to allow the group time to complete a few exercises and complete the rest on their own time. This also allowed us time to discuss the Life Reimagined six (6) practices and share feedback.

Areas of interest and goals identified by the group included: retirement planning, elder care concerns, spending more time with family, learning another language, creating a new business, and exploring personal interests/hobbies.

To conclude, we discussed the importance of connecting and not feel they must do it alone. We discussed the importance of developing their own "sounding board" or "fan club" with a support team or "cheerleaders" who provide different skills to help support their goals and dreams. In addition, finding an accountability partner or "buddy" to help them stay connected to the process is a helpful strategy.