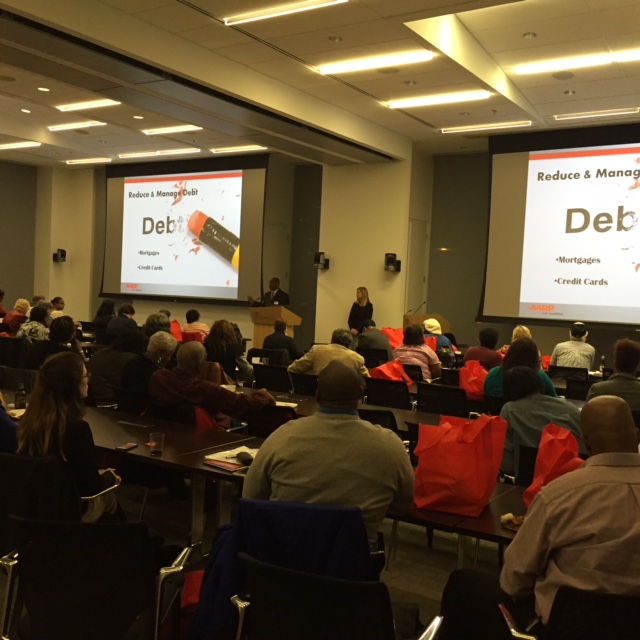 The Pathway to Financial Security (aka "Financial Resilience") program held on Nov. 10, 2015 in Kansas City, MO attracted nearly 100 members and guests who sought to learn how to plan for a secure financial future. Presented by AARP Missouri and co-sponsored by Waddell and Reed and the Urban League of Greater Kansas City, the event was held in the Polsinelli Law Firm Conference Room from 6-8 p.m. The evening commenced with registration and a networking/catered refreshment period; hostesses for the event were members of the Mu Omega Chapter, Alpha Kappa Alpha Sorority, Inc.

Welcoming the crowd was AARP Missouri Volunteer State President Sidney McCarther and Urban League President & CEO Gwen Grant. The AARP financial security information was presented by David Jackson and Jennifer Malone, financial advisors for Waddell and Reed. They were introduced by Adam Hawley, Waddell and Reed District Manager who provided free validated parking and complimentary beer and wine.

Individuals from both Missouri and Kansas learned about the credit and debt; budgeting and saving; common retirement investments, understanding Social Security, and defining and preparing for retirement.

All attendees received an AARP Financial Security tote bag that included a calculator, flash/thumb drive to download AARP online resources, planning journal, document holder containing AARP's Your Guide to Financial Resilience, piggy bank, and pen. Waddell and Reed also provided a planning journal and water bottle. The first 50 individuals to registered and attended received AARP silicon watches and an opportunity for one of two AARP Real Pad digital tablets.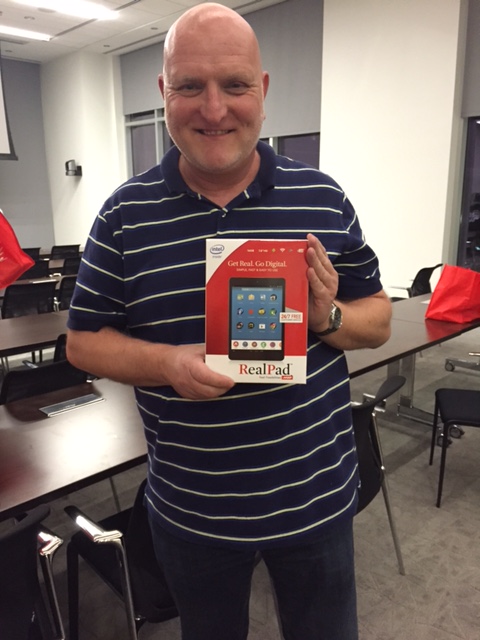 "This was a great program," said McCarther, post-event. He thanked Waddell and Reed, the Urban League, and Alpha Kappa Alpha Sorority, Inc. for helping make the program a success. Many attendees agreed as they exited the conference room.