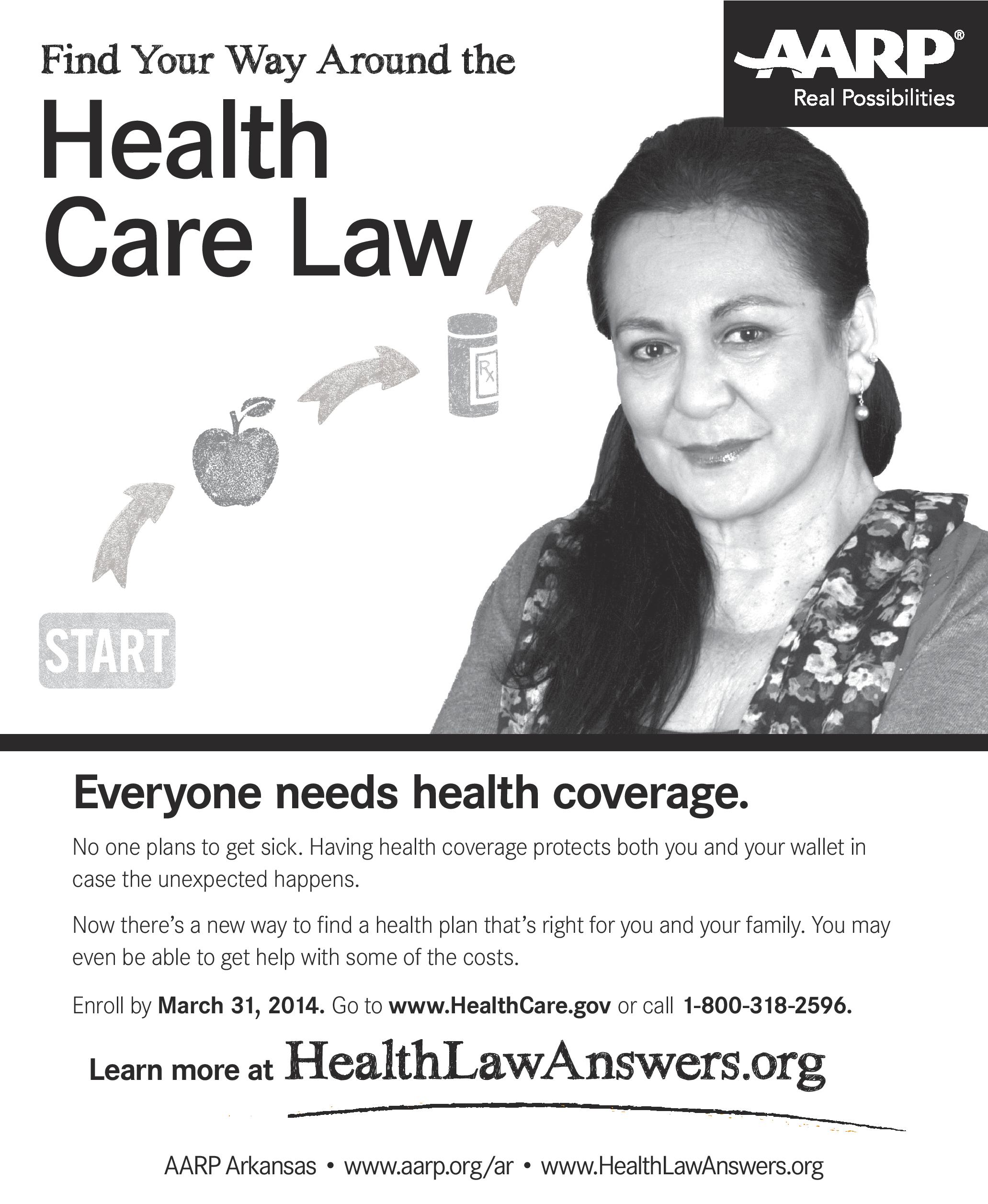 If you haven't signed up yet for coverage under the new health care law, you still have time to do so.

The deadline to sign up for coverage to take effect Jan. 1, 2014, was earlier this week. But for Arkansans who missed that deadline, you still have until March 31, 2014, to enroll online or by phone.

Go to http://www.healthcare.gov to sign up online, or call 1-800-318-2596 to enroll by phone.

Your coverage will start as soon as Feb. 1 if you choose a plan and pay before mid-January.

Need more information about the health care law before enrolling?Check out www.HealthLawAnswers.org -- AARP's easy-to-use online tool to help you understand what the health care laws means for you and your family. In just a few simple steps, you will get a customized report about:

New benefits and protections
Options if you need health coverage
Where you can get additional information and assistance
Health Law Answers is also tablet and mobile-friendly.