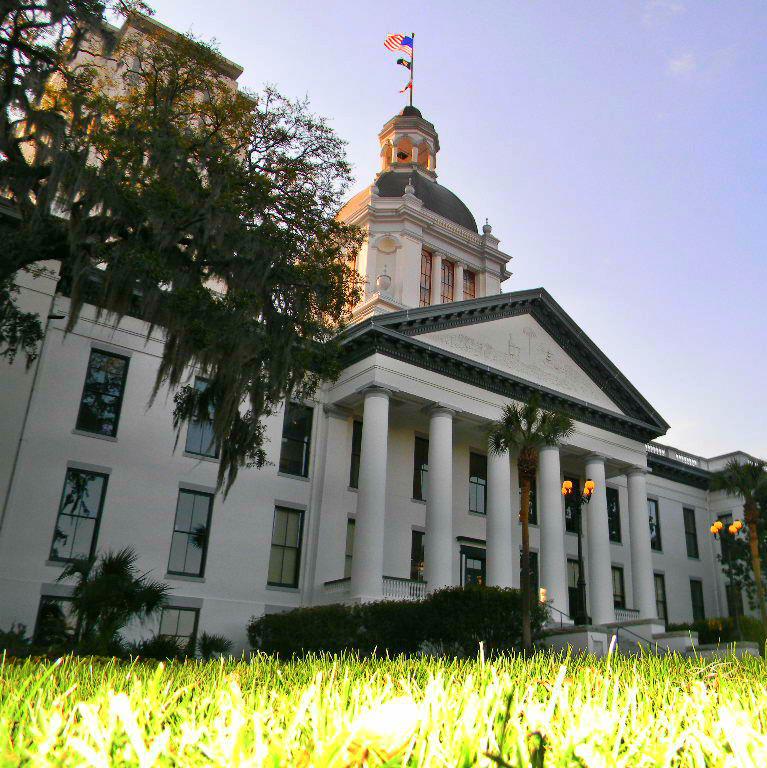 The 2013 Florida Legislature failed to expand health care access for low income Floridians, including those age 50 and older. Lawmakers also failed for a second year in a row to reform the assisted-living industry despite some scandals uncovered by the news media.

But lawmakers did take positive steps by correcting mistakes in election law, by banning texting while driving and by providing modest increases for home-and-community-based state long-term care services for frail elders, AARP Florida's state director said Friday.

"The test of leadership is to solve problems. This year, the Florida Legislature failed that test on important issues regarding the health of older Floridians," said State Director Jeff Johnson. "The failure of health-care expansion was quite simply a blunder. The failure – for a second year – of stronger oversight of the assisted-living industry was an outrage."

"But lawmakers took a positive first step by adopting a texting-while-driving ban, which will save lives and make our highways safer," Johnson added. "Lawmakers also corrected some of the missteps they previously placed in election law, and the state budget has some extra resources for services that help frail older Floridians remain in their homes and communities."

Johnson detailed the Legislature's performance on issues important to Floridians 50+:

By failing to expand Medicaid coverage to more than 1 million uninsured Floridians of modest means, the House of Representatives failed as many as 260,000 Floridians age 50 to 64 who lack health coverage, Johnson noted. Under federal law, Floridians could have gotten $51 billion worth of federal aid to expand health coverage under the Medicaid program.
Instead, Johnson said, the House refused to accept federal funding for health care expansion while also voting overwhelmingly for a budget that accepts federal funding for highways, environmental projects and other programs.

"Political creed should never create needless need," Johnson said. "This was a slap in the faces of hundreds of thousands of people who can ill afford to lose this opportunity."

Johnson noted that the same lawmakers who refused $51 billion in federal dollars to expand health coverage had no concerns about accepting federal dollars for highway maintenance and construction, law enforcement services and other aid. He also noted that Florida sends more in federal tax dollars to Washington than it gets back in federal funding.

"AARP Florida will continue to fight for expanded health coverage," Johnson said. He said the Association will urge legislators to return to Tallahassee later this year for a special session on expanding health coverage.

To urge lawmakers to expand health coverage, go to https://action.aarp.org/site/Advocacy?cmd=display&page=UserAction&id=2907 or call 1-888-222-4121 toll-free.

For the second year in a row, legislative leaders failed to deliver legislation reforming oversight of the assisted-living industry, despite a Miami Herald investigation in 2011 that uncovered more than 70 deaths of frail, vulnerable older and disabled people. Although Sen. Eleanor Sobel, D-Hollywood, valiantly championed the reform legislation, lawmakers failed to act. "We saw plenty of concern about the rights of the industry, and very little about preventing the abuse and neglect of frail older people," Johnson said. "Inaction in the face of such shocking neglect serves neither Florida families nor this industry."
The 2013 session did produce some gains for older Floridians, Johnson said.

First, lawmakers corrected past mistakes in elections law by expanding the number of early-voting days and hours and limiting overly long ballot language in constitutional amendments proposed by lawmakers, Johnson noted.

Johnson noted that a broad coalition of groups, including AARP, fought for the texting –while-driving ban this year. Some 93 percent of Florida voters 50+ support a texting while driving ban, according to recent AARP polling.

Johnson also pointed out that the state budget includes additional funding for 2,611 frail Floridians to receive services that can help them remain in their homes and communities rather than in institutional care. However, Johnson noted that even with the additional funding, the number of seniors on waiting lists to receive home- and community-based services are nearly equal to the numbers of persons receiving those services. More needs to be done, Johnson said.

Johnson also said lawmakers did the right thing by rejecting harmful legislation that would have further restricted lawsuits by nursing home residents against nursing homes for abuse or neglect. In this case, Johnson said, legislators sensibly stopped legislation that would have been "unwarranted, unconscionable and unfortunate for nursing home residents and unnecessary for a Florida industry making hundreds of millions in profits."