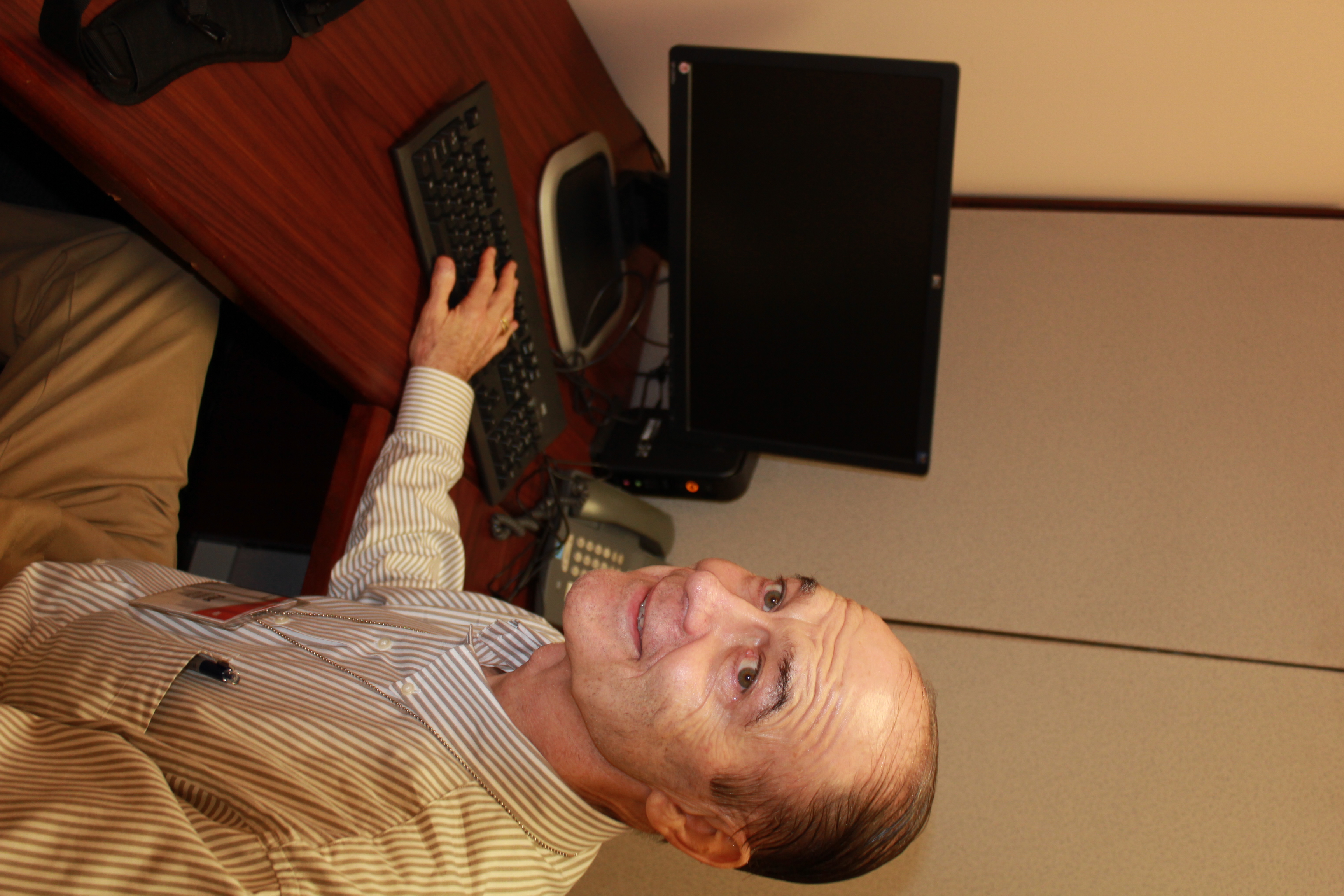 Fred Bates of Orlando enjoys helping others. When he heard about AARP Foundation's Tax-Aide program through a friend over ten years ago he was intrigued, and in 2003 he began training to become an AARP Tax-Aide Counselor.

AARP Foundation's Tax-Aide program is the nation's largest free, volunteer-run tax assistance and preparation program. In 2013, Tax-Aide helped prepare 220,000 returns for people in the Gulf Region alone, which serves Florida and Georgia.

Bates has since become the program's Regional Coordinator and he helps recruit, train and supervise over 4,000 volunteers. Before becoming Regional Coordinator he was appointed as the chairman for the National Tax Training Committee for AARP, a position which he held for seven years.

Bates studied to be an attorney, and worked in the field of industrial relations until his retirement in 2002. He always prepared his own taxes and had no experience with tax counseling. But with the extensive training AARP provides, he was able to use his sharp mind and willingness to volunteer to help others. Even for those who like to prepare their own taxes, various tax laws have changed. AARP is helping people save money not only on tax filings, but by knowing what breaks they are qualified to receive.

"The most rewarding part of volunteering for Tax-Aide is really helping people, and knowing you are making a big difference in their lives," said Bates. "With rising health care costs, utilities, food, gasoline, and medicine, a little extra tax savings can go a long way. It is also important to avoid any penalties by not filing correctly."

Most important to Bates are the people he serves. "We help the elderly, widows, and people who really aren't sure how to do taxes, and we do it for free," he said. "There's nothing better than knowing you helped in some way."

If you're interested in getting involved with AARP Foundation's Tax-Aide, you can visit www.aarp.org/aarp-foundation/get-involved. There you can find information on how to start the Tax-Aide training process.