TALLAHASSEE -- Older adults from statewide gathered at the Capitol on Wednesday for Florida Senior Day where they met in person with lawmakers to learn about the issues affecting the 50+ in Florida.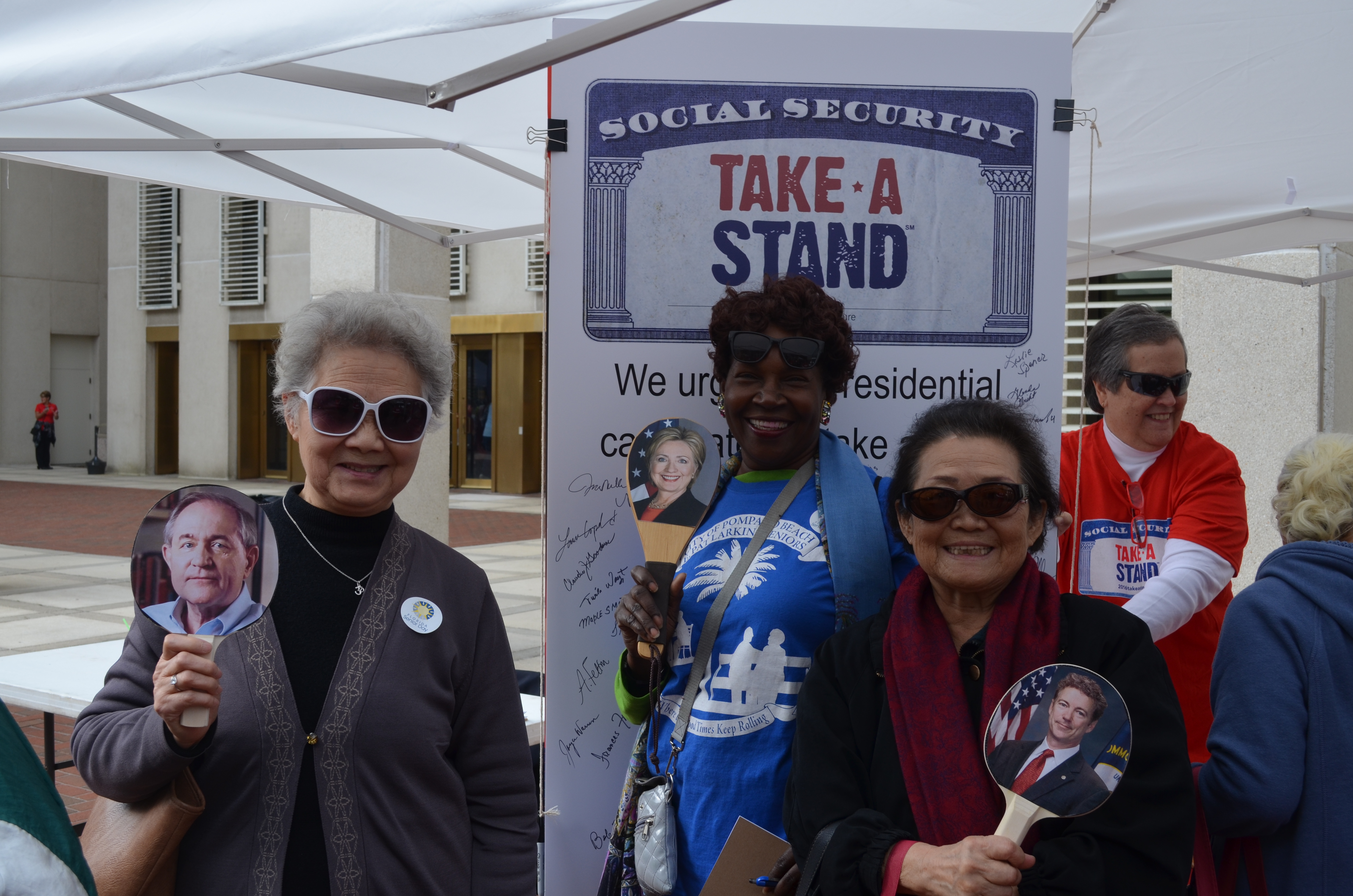 Participants visited informational booths to learn how products and services enable them to age independently. AARP Florida had a booth encouraging attendees to sign a pledge to ask all the presidential candidates to Take a Stand on Social Security. One in five Floridians receive Social Security, and for a third of state residents 65 and older, Social Security is their only source of income.

Leslie Spencer, AARP Associate State Director for Advocacy, noted, "As a key battleground state, we know the candidates will spend a fair amount of time in Florida. Take a Stand campaign volunteers will attend rallies and town hall meetings to continue to press the candidates about their plans for the future of Social Security."

"Florida Senior Day was a terrific opportunity to share the Take a Stand campaign information with community members and legislators, " Spencer continued. "Attendees were interested to hear which candidates have plans and which do not to update Social Security for the 21 st century."

See all the photos from Florida Senior Day on our Facebook page.

To find out where you candidate stands on Social Security, be sure to visit our Take a Stand page.