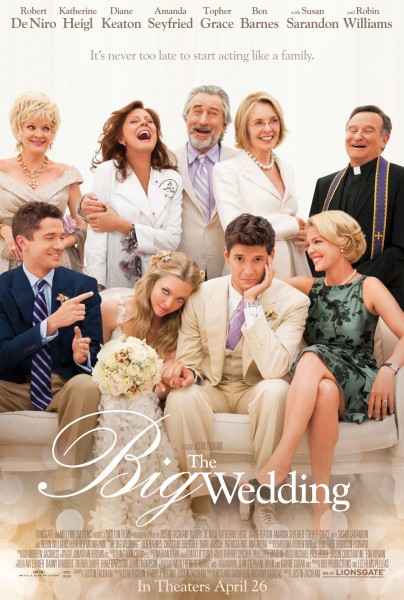 Free movie…for grownups! Join us at AMC Loews in Boston on April 25 at 7:00 pm for a free AARP Movies for Grownups pre-release screening of The Big Wedding, starring Robert De Niro, Diane Keaton, Susan Sarandon and Robin Williams. Tickets are limited, and available on a first-come, first-serve basis- so don't miss out!

Long-divorced couple Don and Ellie Griffin (De Niro and Keaton) are once again forced to play the happy-go-lucky-couple for the sake of their adopted son's wedding after his ultra-conservative biological mother unexpectedly decides to fly halfway across the world to attend. With all of the wedding guests looking on, the Griffins are hilariously forced to confront their past, present and future - and hopefully avoid killing each other in the process. The Big Wedding is rated R.

We hope to see you there!