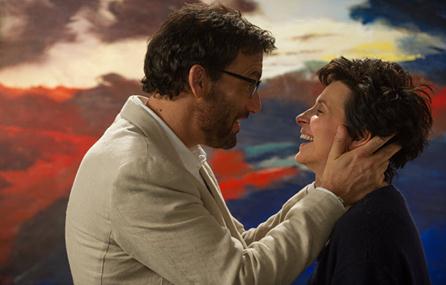 Update: This event is now closed, but look for more great Movies for Grownups screenings around Maryland soon!

AARP invites you and a guest to a free AARP Movies for Grownups pre-release screening of Words and Pictures, starring Clive Owen and Juliette Binoche. Meet AARP staff, volunteers, and other members during the event and be sure to stop by the AARP table at the theater to learn more about what AARP is doing in your community to help everyone 50+ to live the best life possible. This free event will take place at the AMC Columbia 14 in Columbia, MD, from 7-10 pm. More details available at the online registration page.

Words and Pictures is a witty romantic drama that tells the story of Jack Marcus (Owen), an English prep school teacher, and Dina Delsanto (Binoche), a new art teacher who shakes up Jack's world as his performance review is approaching. Jack hatches a plan for increasing students' interest in their studies: he declares a war between Words and Pictures, confident that the former can convey greater meaning than the latter. Dina and her art students accept the challenge between Jack and his English students, and the battle lines are drawn.

Don't miss out on a chance to join us at the free screening of Words and Pictures! Register to get your tickets right now!