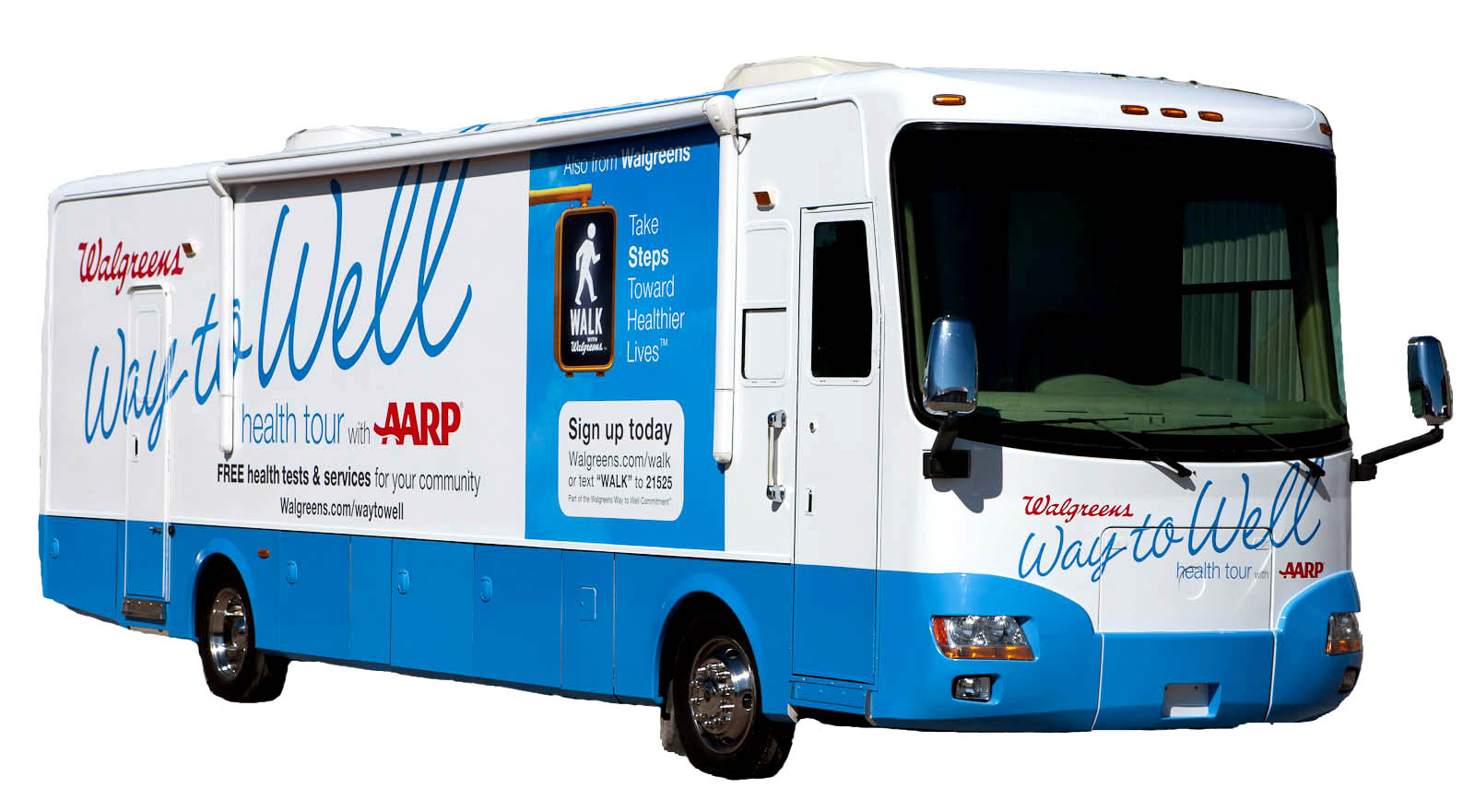 This week, the Walgreens Way to Well Health Tour with AARP will be rolling into Wisconsin with a stop at the Dane County Fair at the Alliant Energy Center this Thursday, Friday and Saturday, July 18-20 from 11am – 6pm each day.

The tour offers a variety of free health tests, valued collectively at over $100, which include: total cholesterol, glucose, blood pressure, body mass index, body composition, skeletal muscle, resting metabolism, visceral fat, real body age and body weight.

Tests are available to adults age 18 years and older and are administered by certified wellness staff. The full range of tests takes approximately 20 minutes. Afterwards, you'll consult with a Walgreens pharmacist or certified wellness staffer about the results. There's no cost to you or your insurance for any of these tests or consultations.

In addition, all participants will receive a complimentary one-year AARP membership. Under 50? No problem – you can pass the membership on to an eligible friend or family member. Current AARP members will receive a complimentary one-year extension on membership.

The 2013 tour marks the fifth year AARP and Walgreens have provided this community outreach program.

The Walgreens Way to Well Health Tour with AARP is a free service, however there is an admission charge for entry into the Dane County Fair.