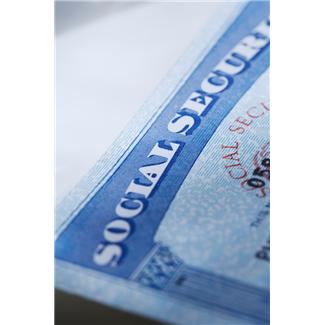 By Jean C. Setzfand, Vice President, Financial Security, AARP Education and Outreach

I'm not sure how many ways the English language has to ask, "How big will my wife's Social Security check be if I die?", but one thing is certain: We at AARP are determined to find out.

It's all part of our two-year effort to create an interactive tool that can answer your Social Security questions quickly and easily, with virtually no wait (unless you count waiting for the webpage to load).

We built the tool to address your Social Security-related questions that have been submitted to AARP's financial security experts through phone calls, letters, emails and live "ask-the-experts" webinars. We've received and answered more than 11,000 so far, and despite the sheer volume of questions, when we analyzed and catalogued them, we found that a few basic questions were being asked over and over again:

What is the best age to claim Social Security? (Delaying to 70 will get you the most money possible.)
Currently, the tool will ask a user to choose a keyword that best matches their question. The tool will then provide a selection of probable answers from our experts. If none of those answers address your question, the tool will allow you to email the question to our experts. You should get an answer within a couple of weeks, depending on the volume of questions we receive.

The first iteration of the tool launched in early September. But, like most of us, this oracle will get smarter with age. We'll add new user questions to the database, improve the search functionality, and even share which frequently asked questions are most popular among AARP.org users.

The more people who use the tool, the more useful the tool will become – so share it with your friends, post it on Facebook and Twitter, and join us for our next Social Security webinar to learn more.

# # #
Jean C. Setzfand is vice president of the financial security team in the Education and Outreach group at AARP. She leads AARP's educational and outreach efforts aimed at helping Americans achieve financial 'peace of mind' in retirement.

Photo: The Survival Woman via Flickr